Afternoon watch 11-15-11
By Rochester falcon watcher MAK
I had the opportunity to get the truck today and I went for it. KathyO was kind enough to take me to pick it up. I went straight downtown to look for Beauty.  She was no where in sight so I decided to go to KP and look for Unity. Lo and behold KathyO was there when I arrived but Unity was not. We chit chatted for a few minutes and left. She went home and I…well I went back downtown of course! Having a vehicle available to me for the first time in about 2 months I intended to make full use of it while I had it. While sitting on the Broad St. bridge a helicopter passed overhead. It was going downriver toward High Falls!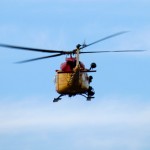 I found the Beautyful one under the northeast wing of the Times Square building so I went down to Aqueduct St. to be closer to her.
The parking attendant didn't like where I was parked and asked me to leave and since there was nowhere else to park I decided to go park in front of the Blue Cross Arena on Exchange St.
I shared space with Beauty for over an hour. It felt just like old times and as darkness fell she took off heading east. Another watch in the books and another smile put on this watchers face!

I have to give thanks to fellow watcher KrisG and her husband Bill for the kindness they have given to me both before and during my recuperation from knee replacement surgery. I feel terrible that I forgot about their good deeds when I thanked others in another report. I appreciate ALL of my falcon family but I must admit that I  have a terrible memory! Sorry Kris and Bill I hope you can forgive me!