Thursday Evening Falcon Watch – Dot.ca Takes on City Hall and Beauty on FCT! – 8/29/13
By Rochester Falcon Watcher Carol P.
Just as I was approaching City Hall (6:45 pm), I heard Peregrine vocalizations filling the air.  I looked up in time to see a Falcon zip up to and land on the west side, south end of City Hall.  I quickly parked my car and looked up.  Just above me on top of the roof line was an adult Peregrine.  After getting some good looks thorough my binoculars, I verified that it was Dot.ca.  He spent a lot of time walking along the roof and looking down.  I had to wonder if he had been on a hunt and that his prey had escaped by landing on the ground nearby.  I looked around and could not see anything.
Dot.ca was vocalizing quite a bit and he was being answered by Beauty, who was about 1/2 way down the Frontier Communication Tower on the south side.  I love to hear them "chat" with each other.  lol
Here are a few of the pics I took of DC on City Hall.
*
*
*
*
*
*
*
*
*
*
*
*
Crows were coming through and landing on nearby buildings.  CAW CAW CAW! Dot.ca watched their every move, but did not give chase.  A bee was buzzing right in front of him and he was fascinated with it.  Finally about 7:15 pm, he took off heading northwest past the FCT, where Beauty remained.  It wasn't long before Dot.ca returned and landed on the top arm of the FCT.  Now both B&DC where there. Larry O joined me at the Hochstein parking lot on the south side of the Frontier Comm Tower, with his dog Harold.
*
*
*
*
*
*
*
*
Just before 8:00 pm, first Beauty and then Dot.ca took off, heading SE towards downtown.  Once the Falcons had left, Harold decided it was time for he and Larry to leave too.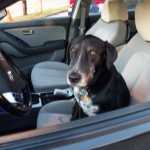 *
*
*
*
*
Even though it was getting dark, I decided to drive around the downtown area before I ended my watch, hoping to find Beauty and DC before heading home.  I did not find Dot.ca, but I did find Beauty at one of her nighttime roosting spots.  She was on top of the Xerox Tower on the south side, 5th column in from the SE corner.
*
*
*
*
It was time to end my evening Watch.  Happy to have seen both Beauty and Dot.ca.  Oh, and one more thing.  Larry O reported seeing Pigott eating out at the BS location at 4:30 pm.  Good night everyone!