Rochester Falcon Watch Report – 8/20 – 9/15/18
By Rochester Falcon Watcher Carol P.
Well, here I am catching up again.  Since my last report, there have been no sightings of any of our juvies.  Looks like they've left the area.  Of course, they may pop up again for a visit.  You just never know.  If they are seen again, we'll be sure to report it.
In the meantime, both Beauty and Dot.ca are frequently seen keeping guard over their downtown territory.  They have been seen many times on the Frontier Communication Tower (FCT) and the Old Changing Scenes Restaurant (OCSR).  Our cameras have even caught Beauty and Dot.ca at the Powers nest box now and then, but not too often.
Here are some pictures from my falcon watches (8/20 to 9/15).  Enjoy!
*Be sure to click on any pics to see the full version.*
8/20/18
8/26/18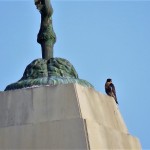 <— Beauty on base of Mercury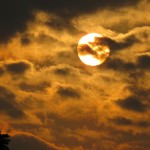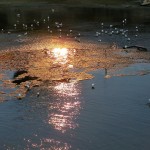 <— Early morning sun on the river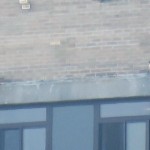 <— Billie at ST
9/1/18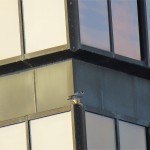 <— Dot.ca on OCSR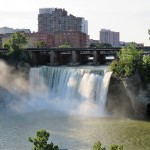 <— High Falls
9/2/18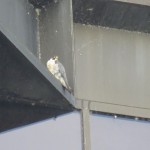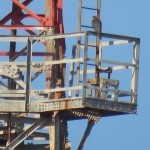 <— Dot.ca on OCSR – Beauty on FCT
9/3/18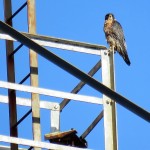 <— Beauty on FCT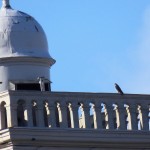 <— Dot.ca on Powers Bldg
9/8/18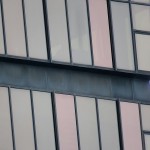 <—Beauty & Dot.ca on OCSR
9/9/18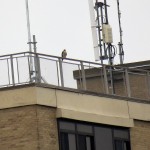 <— Billie at ST
9/15/18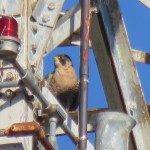 <— Beauty on FCT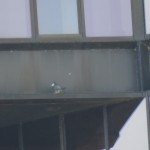 <— Dot.ca on OCSR