Saturday Morning Falcon Watch (8:00 – 11:00 am) – 8/8/20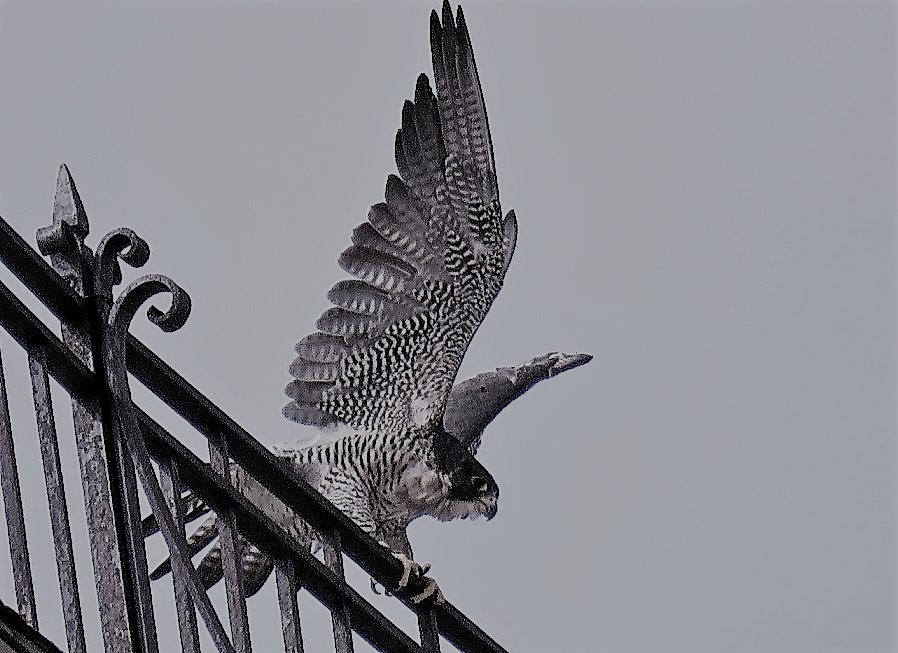 By Rochester Falcon Watcher Carol P.
Morning Watchers: Dana and Carol P.
Morning Falcons: Beauty, Dot.ca and Juvie Flyover
Weather: Absolutely perfect weather. Warm, with a nice breeze; Blue Sky, Clouds & Sun.
Not too much activity this morning. Before I arrived downtown, Dana had already tweeted that Beauty was on the base of Mercury. She was still there when I parked on Aqueduct St (aka "the hole"). Beauty remained there for the majority of my morning watch.
While I was watching Beauty, I saw a juvie falcon fly overhead. It did lazy circles over the Blue Cross Arena (War Memorial), heading south. There was no vocalization by either Beauty or the juvie. Beauty did watch as the juvie passed over. Was this one of our juvies, or one that was wandering through?
After awhile, Beauty took off and landed on the north railing of Widows Walk. I met Dana there and she told me she had seen the juvie when it passed over Cross Rds.
Shaky texted that there was a falcon over on the Frontier Communication Tower. I stayed with Beauty, while Dana went over to check out FCT. It was Dot.ca.
Beauty took off, heading north, joining Dot.ca on FCT. This is where we left them when we ended our morning watch.
Here are some pictures from the morning watch. Enjoy!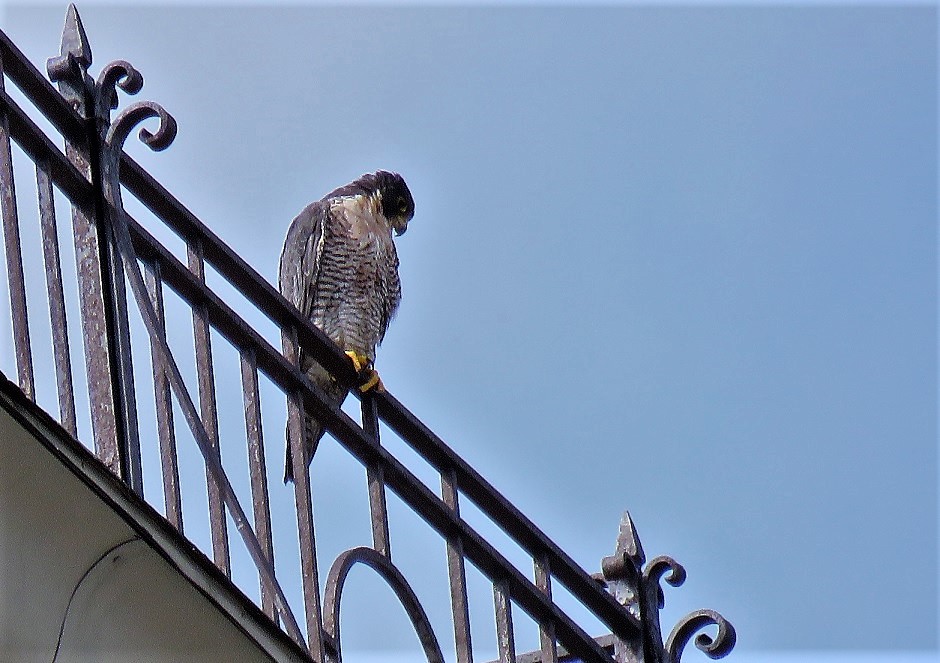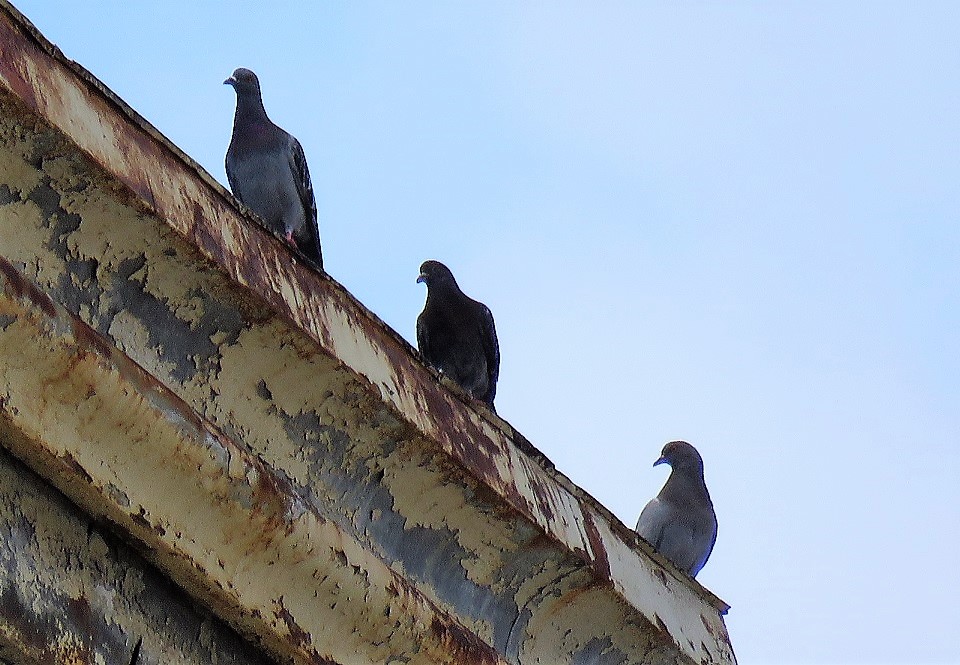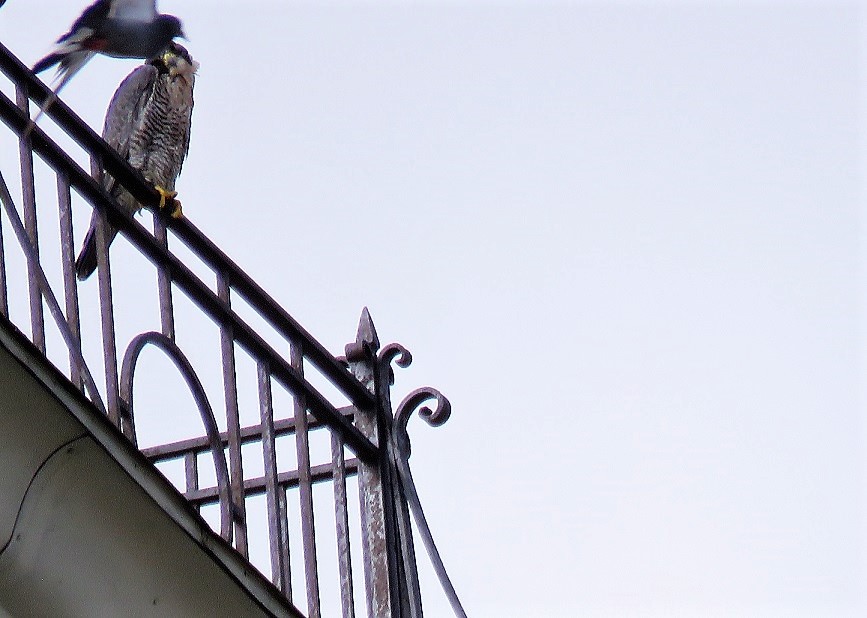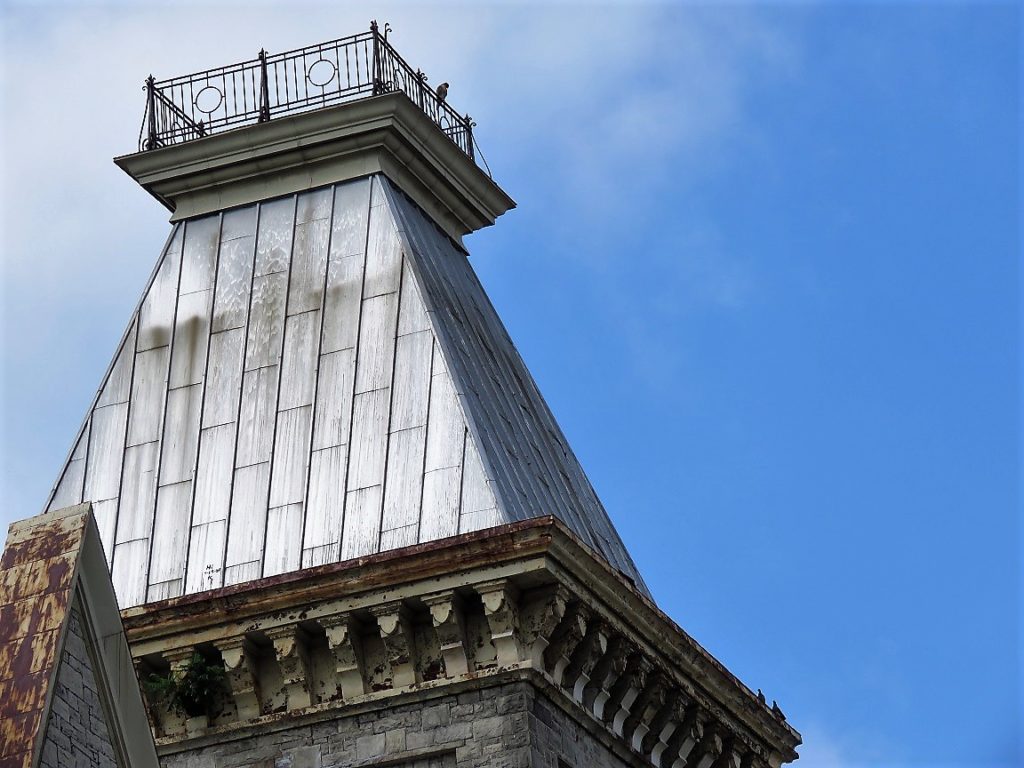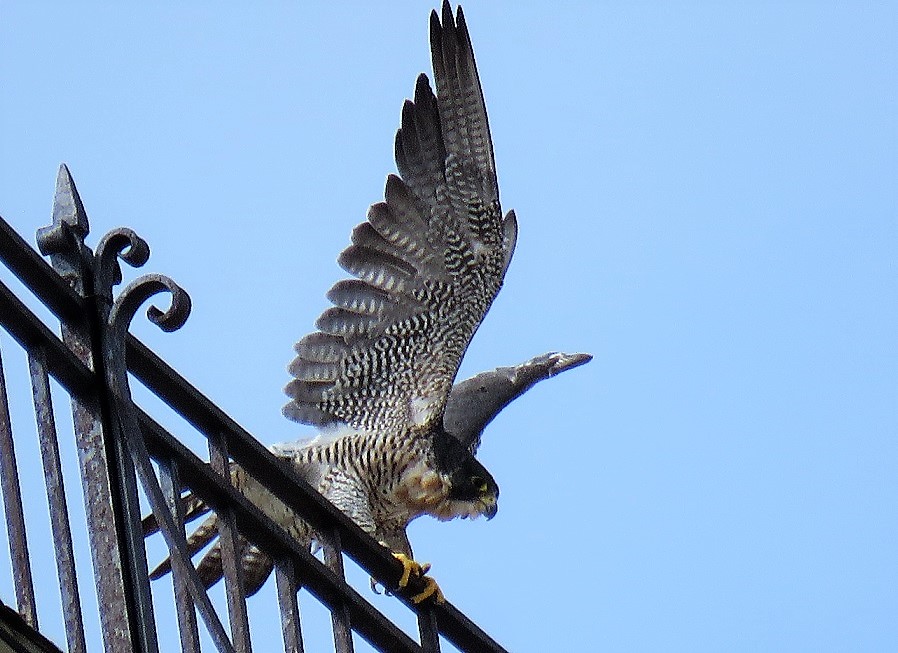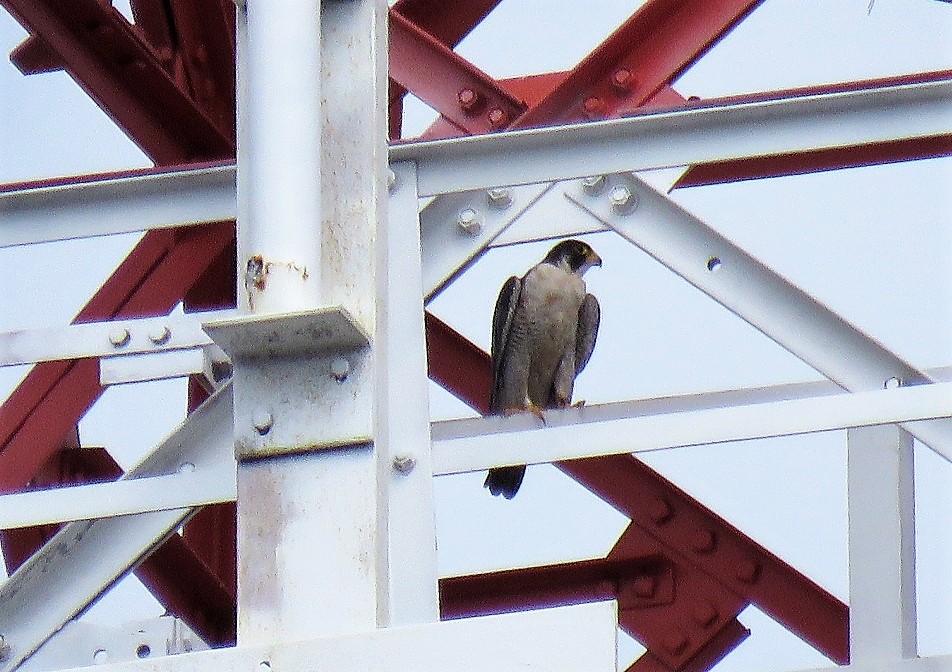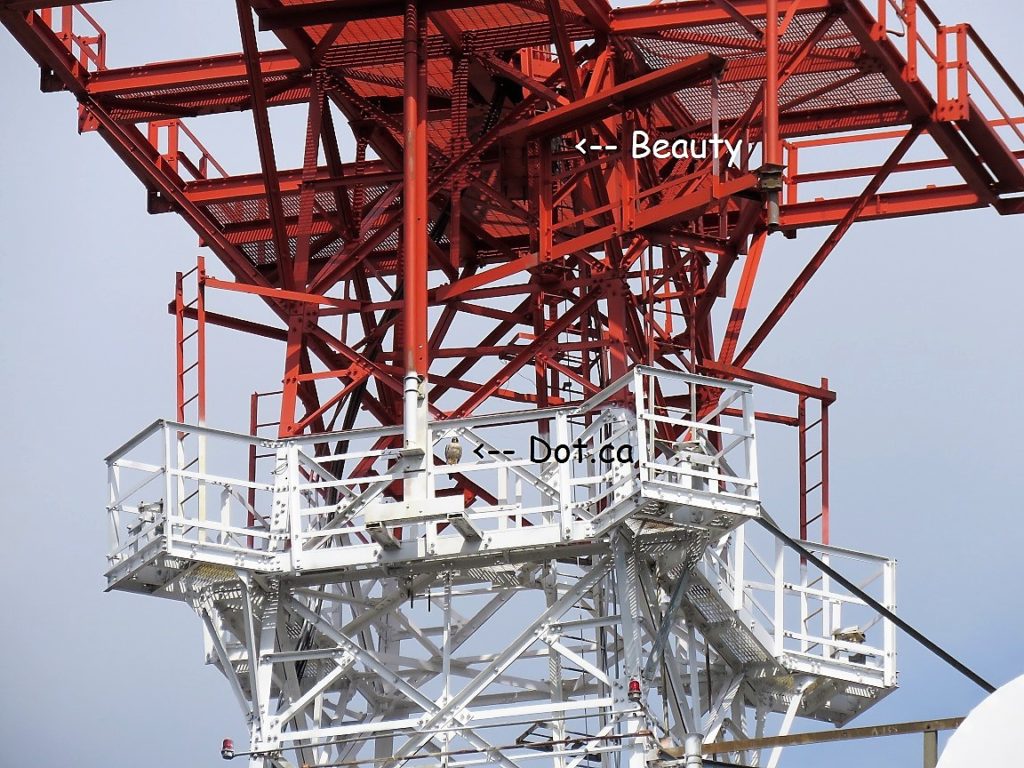 Now for pictures of the juvie Peregrine Falcon Fly Over. There is no way to ID this juvie. Sadly.