Saturday Morning Falcon Watch (8:00 – 11:30 am) – 8/15/20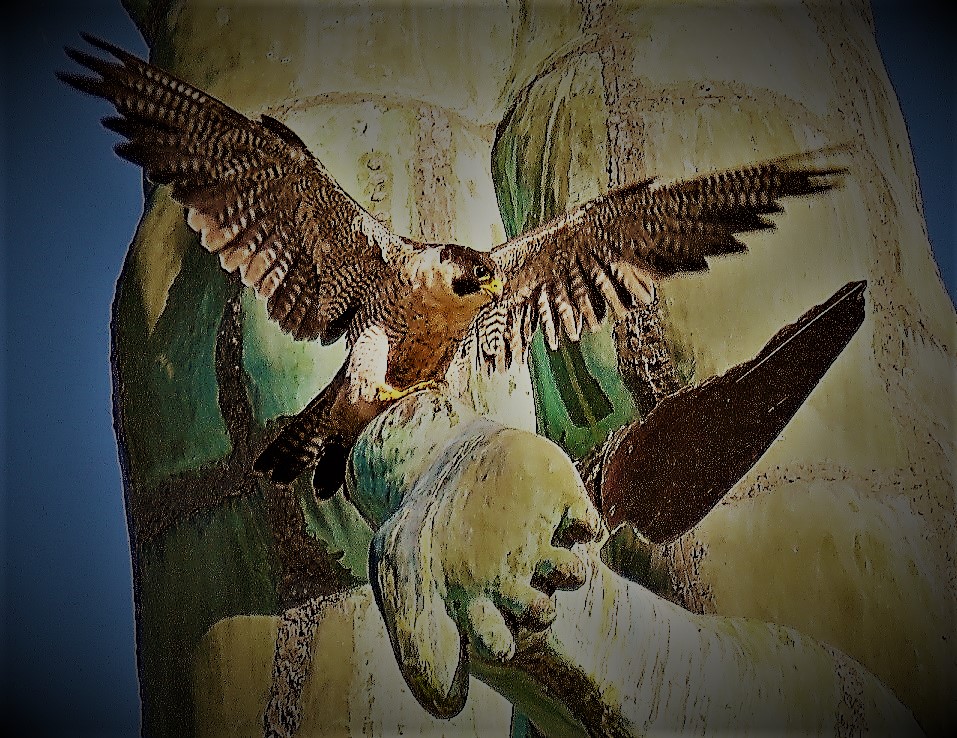 By Rochester Falcon Watcher Carol P.
Morning Watchers: Dana, Dan (yes, Dan!) and Carol P.
Morning Falcons: Beauty and Dot.ca
Weather: Warm and Breezy with Blue Sky and Sunshine
When I arrived downtown, Beauty was up on the base of Mercury eating her Breakfast (pigeon). After awhile, Dot.ca flew in and landed on Mercury's foot. They chatted while Beauty finished her meal. Dot.ca patiently waited until she was done and then flew down to take the leftovers. He flew off to the northwest and Beauty soon joined him. Dana and I found Beauty on the Frontier Communication Tower. We were not able to find Dot.ca.
Other birds of interest during the morning watch; a Green Heron, a couple of Osprey flying low and hunting over the river and a mystery (to me) wading bird with yellow legs. This bird was fairly large, about 1/3 the size of a Ring-billed Gull. Any ideas?
Last and certainly not least, in fact, the best! Dan joined Dana and I on the Court St Bridge. It was wonderful seeing him. 🙂
Here are some pictures from the morning watch. Enjoy!