Quest Stretches Along Highway 401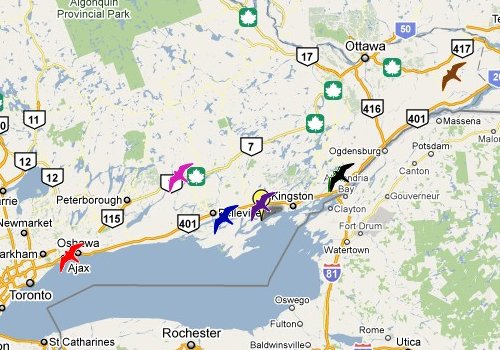 Quest closed out April near her familiar stomping ground, but in the first part of May she's been moving around. Her path over the past ten days or so has followed Highway 401 for the most part. She's been as far to the northeast as Cornwall on the outskirts of Montreal, and as far westward as Ajax, near Toronto. In between it looks like she may have spent a couple of days at the Thousand Islands Bridge.
Since she's showing no sign of settling into a territory it's a fair bet she hasn't attracted a mate. Apparently the life of a bachelorette suits Quest just fine for now.