Quest (Very) Happy At Prince Edward Point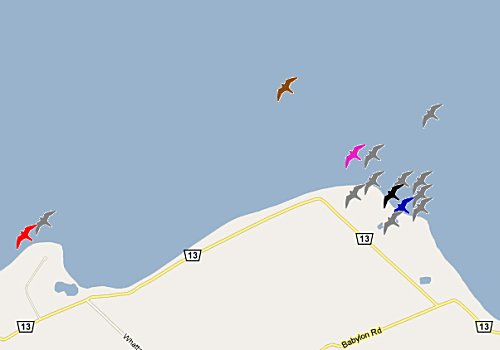 Quest must be having a good time at Prince Edward Point because her transmitter data display some of the closest clustering that we've seen since we began tracking her in 2008. In fact, many of the locations over the past two weeks have been so close together that we thought she might have finally ditched her transmitter.
There are a few data points that are spread far enough apart to show us that she's still moving around. But one thing we can say is that she's not moving very far. Except for a trip to Kingston on the 26th, she's moved only a couple of miles. It looks like Quest has found a cozy place to stay for the winter, and that she's content enough not to wander. Unless she decides to make another significant move– back to Pickering or the Lennox power station for instance– we may be in for a boring winter.