2022 Rochester Falcons Calendar and Ornaments!
It's that time of year again! Time for the new 2022 Rochester Falcons Calendar and 2020/2021 Ornaments. Just in time for the Christmas season!
The 2022 calendar includes pictures of this year's falcon family (Beauty, Dot.ca, Golden & Freyja) captured by our Rfalconcam cameras. Many thanks to Falcon Fans Annette Bachstein, Kristine Genagon, Eileen Karle and Linda King, who shared their favorite pictures with us. Also, thanks to Rfalconcam Merchandise members Dana Mulhern & Carol Phillips.
Click on the following link to go to Zazzle to see the 2022 Rochester Falcons Calendar.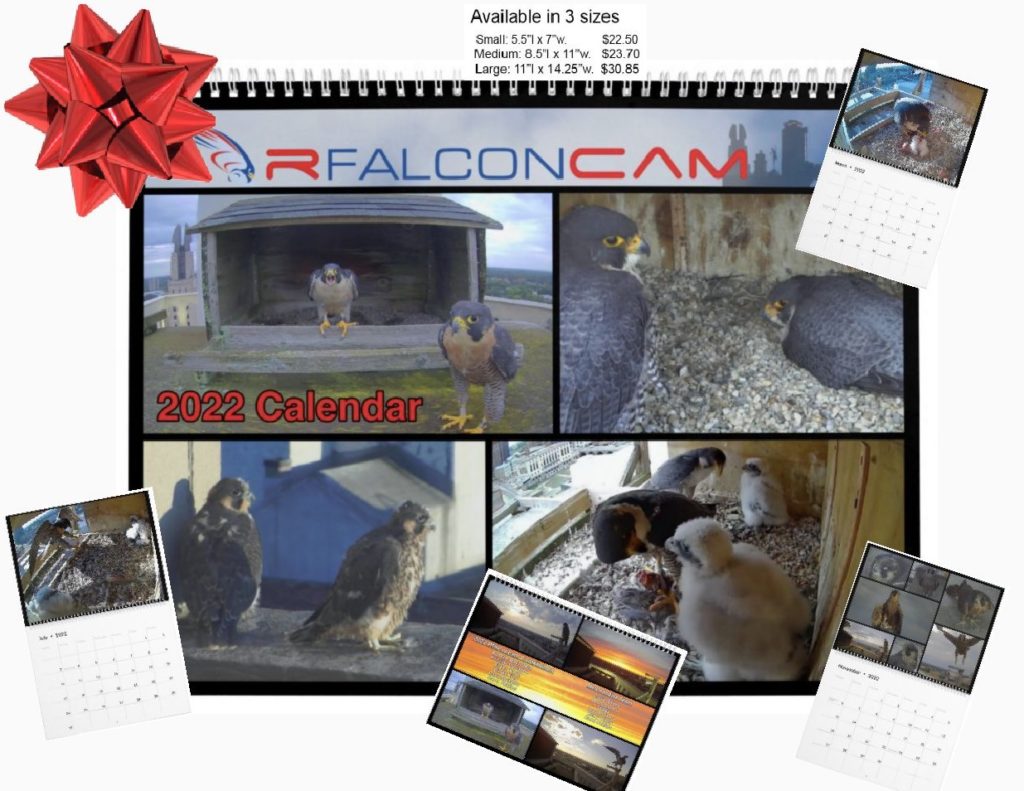 We've also added some new ornaments for this year's and last year's kids! What tree would be complete without Roc, Geraki, Hope, Golden and Freyja gracing it boughs? Enjoy!
2020 Rfalconcam Roc/Geraki & Hope Ornament
2021 Rfalconcam Golden Ornament
2021 Rfalconcam Freyja Ornament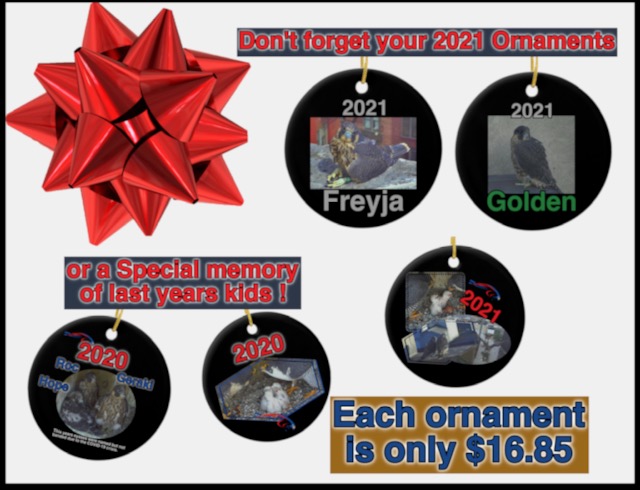 Losing Freyja this year was very sad for all of us, but knowing that Golden is out there made this year a success.
We here at Rfalconcam thank you for all of your support over the years!
Hoping that everyone has a safe and happy Holiday Season!