Offspring Update: Freedom and Millie Brooding 3 Eggs
Our good friend Doug in Port Colborne reports that Freedom and his new mate Millie are busy brooding three eggs. Though Millie is only a year old Doug reports that she's tending the eggs just like an experienced mom. We here at the Rochester Falconcam are all very excited to see how Freedom and Millie do with their offspring this year. We're hoping for three healthy eyases!
Doug sent along a fantastic picture that he took of Freedom on one of his typical perches. The picture was taken just a few days ago, on the 19th of April. What an impressive Peregrine he is!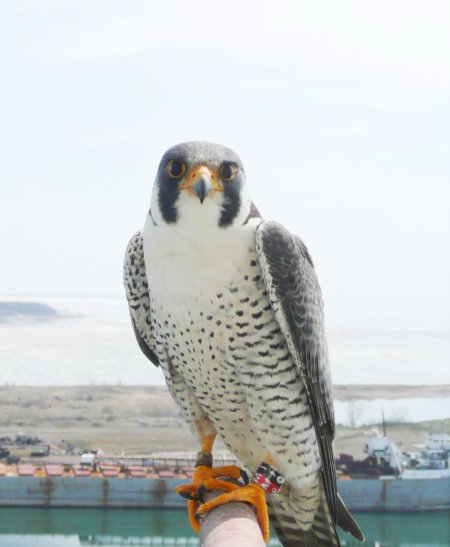 Photo courtesy of Doug Garbutt
Thanks to Rochester Falconcam team member Carol Phillips for bringing us Doug's latest report and picture!
-Jess