Gallery – Seneca Enjoys A Salad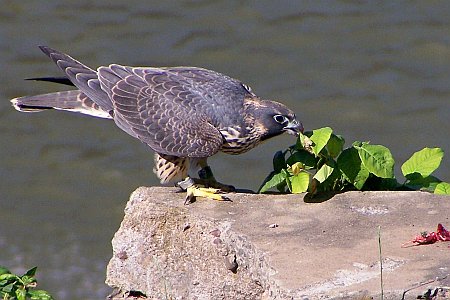 Fledge Watcher and Rochester Falconcam team member Carol Phillips kicks off our 2008 Gallery at Imprints with a terrific shot of Seneca adding some roughage to her diet after consuming a pigeon earlier this week. She wasn't really going vegan on us– Peregrines are pretty strict carnivores– but it's a fun image don't you think?
The breakfast left-overs are visible in the lower right corner of the image– don't look there if you're squeamish!
-Jess