Thursday/Friday Morning Falcon Watches – 7/14&15/16
By Rochester Falcon Watcher Carol P.
Although the fledge watch is officially over, we'll continue to keep an eye on the young juvies as they learn to hunt and gain the skills they will need for life as a Peregrine Falcon.
They are all doing great!  Most days we are seeing all of them.  Beauty and Dot.ca continue to supply them with food, but I would not be surprised if most of them are hunting on their own now.
Here are some images from my Thursday and Friday morning watches.  Enjoy!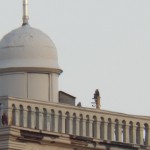 <— Two Juvies at the Powers Bldg.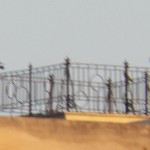 <— Three Juvies on Widow's Walk.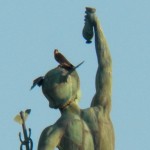 <— Juvie on Mercury's Head
Here are some flight shots.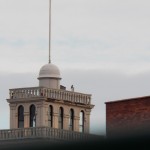 <— Adult at Power's Bldg.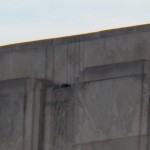 <— Juvie Sleeping on Times Square Bldg After a Good Meal.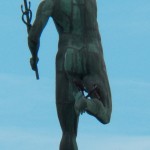 <— Adult and Juvie on Mercury's Foot.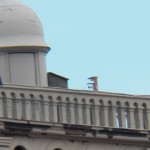 <— Two Falcons on Power's Bldg.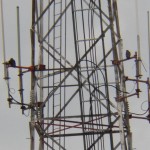 <— Two Falcons on Jail Comm Tower.
We've been hoping to catch the falcons in the gorge near High Falls.  We've seen them close, but not in the gorge.  There is an adult and juvie Red-tailed Hawks being seen there.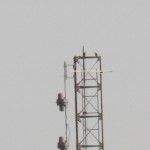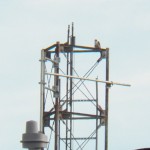 <— Adult Falcon on Comm Tower East of Genesee Brewery.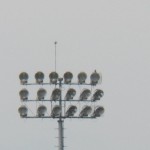 <— Falcon on Frontier Field Light.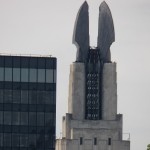 <— Two Falcons on NW corners of Times Square Bldg.
Here are a few pictures I took while on the High Falls pedestrian bridge.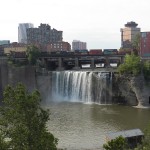 <— High Falls and Downtown Rochester.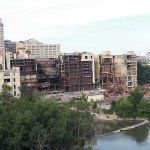 <— The Fall of the BeeBee Station.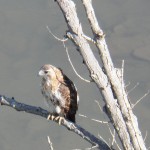 <— Red-tailed Hawk in the Gorge.