Saturday Falcon Watch – 1/7/17
By Rochester Falcon Watcher Carol P.
My Saturday falcon watch started out very happy and ended on a very sad note.  It was my intention to do my normal Rochester Falcon headcount last weekend.  I was very happy to find four  of our falcons, Billie or Seth (I couldn't tell which one) at ST, Beauty and Dot.ca downtown and who I believe was our unbanded female at the BS location.  It was very quiet and peaceful in all those locations.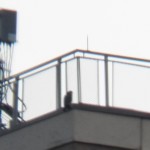 <— Billie or Seth at Seneca Towers (ST)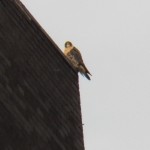 <— Beauty on Cross Rds. (Downtown Rochester)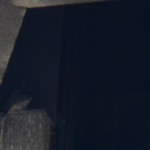 <— Dot.ca in the OCSR elevator shaft. (Downtown Rochester)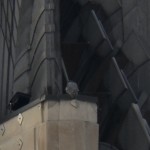 <— Beauty on the Times Square Bldg's NE wing ledge. (Downtown Rochester)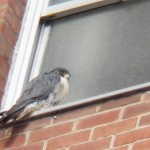 <— I believe this is the unbanded female at the BS location. (Brighton Site)
I started my watch in the Charlotte/Summerville area, checking both sides of the river.  That's where I always started my falcon watches since we had been seeing Genesee there.  Hoping to see him and his mate.  Sadly we lost him that day.
I have seen many sad things during the years I have been a Rochester Falcon Watcher.  Things I have never spoken to anyone about.  But, there are so many moments of joy while watching these beautiful creatures.  I can't imagine a world without them.
Fly Free beautiful Genesee.  I will miss you so much. <3