Mother's Day Falcon Watch – 5/10/20
By Rochester Falcon Watcher Carol P.
Well here we are. It's Spring, but it feels like Winter. The sun was out, but the air was frigid!
I started my watch on Aqueduct St. aka "the hole". Due to our city being pretty much closed due to Covid19, the streets were close to empty. Thankfully, Beauty and Dot.ca continue to do their falcon duties. They have 4 young eyases to feed!
The pigeons in the hole immediately flew down for their Sunday morning seed. After that, I spotted Dot.ca (DC) on the Times Square Bldg (TSB), on the ledge below the SE wing.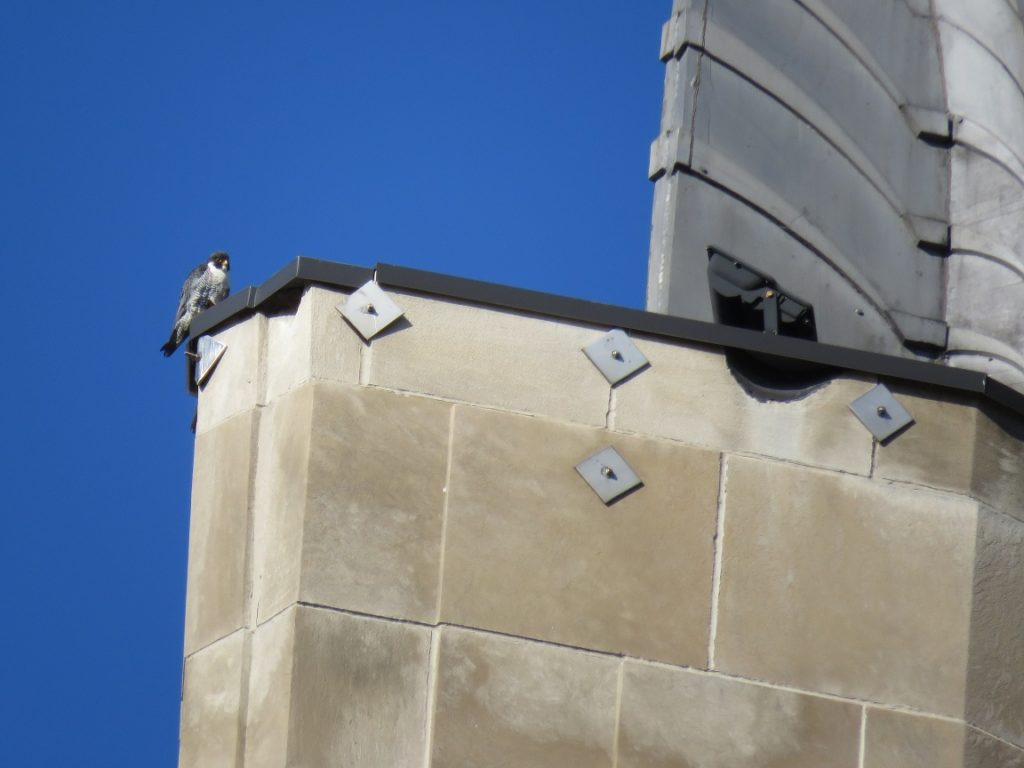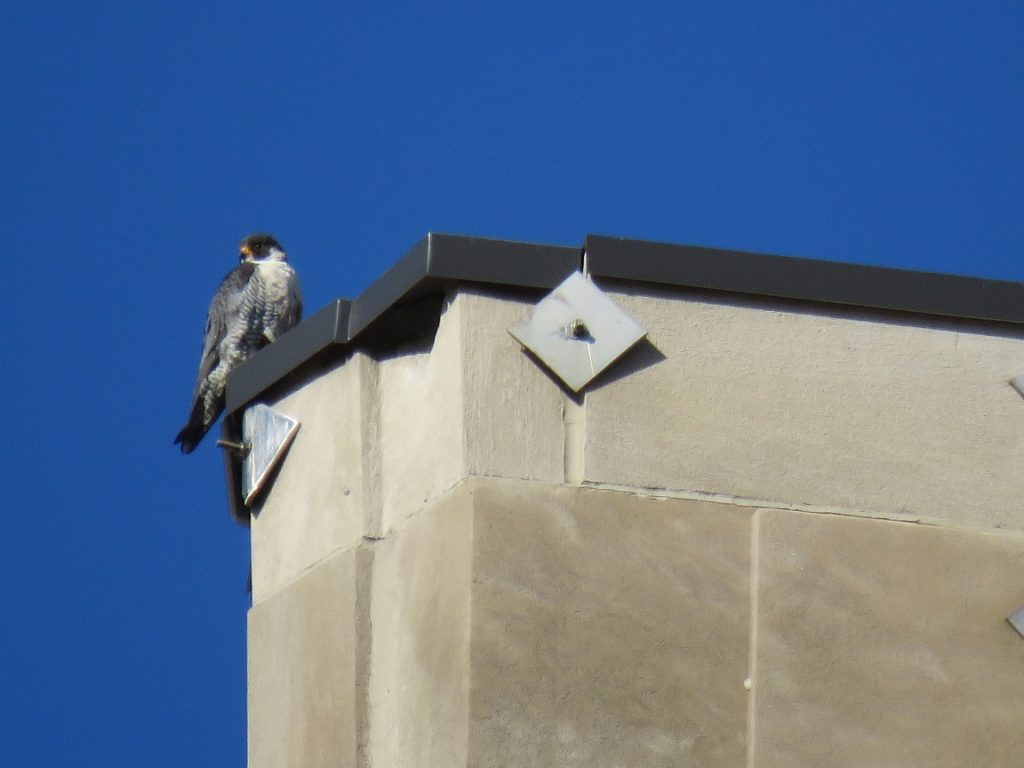 Dot.ca was busy preening while I watched. Then he went still and all his attention was on the birds flying below him. It was time to hunt. He took off in a stoop, towards the street below.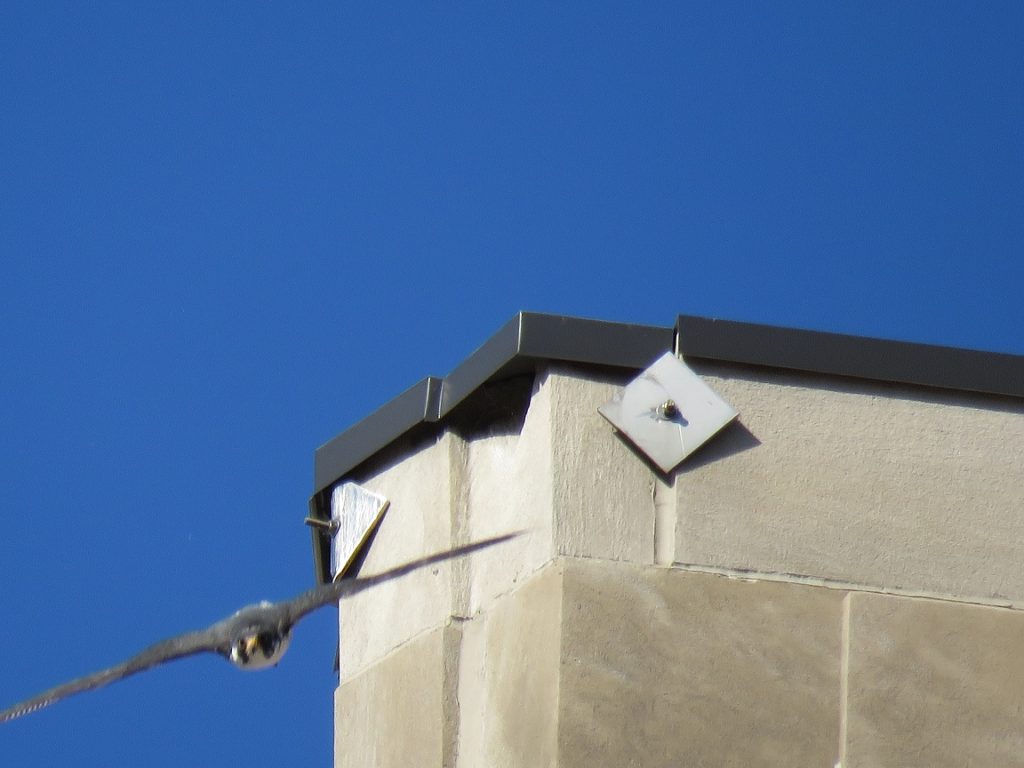 I lost sight of him when he went behind the building between me and the TSB. I didn't see him come out either side.
A couple minutes later, DC returned carrying prey towards the nest box. His hunt was a success.
He landed on the nest box platform, and brought the meal to Beauty and the eyases.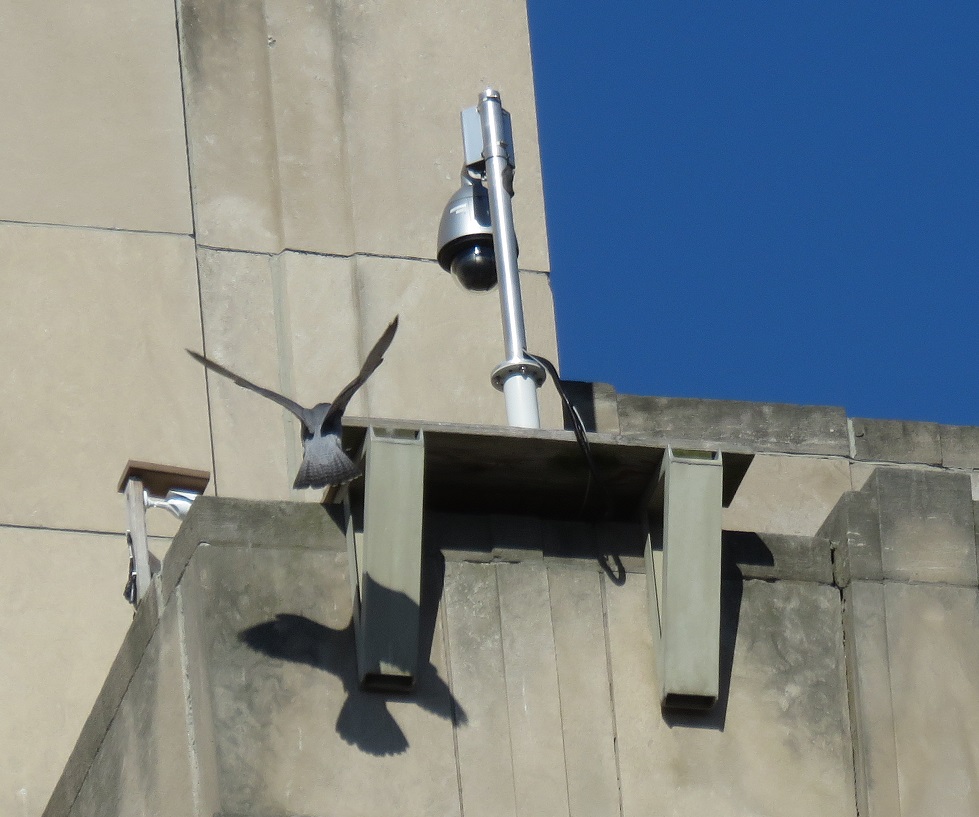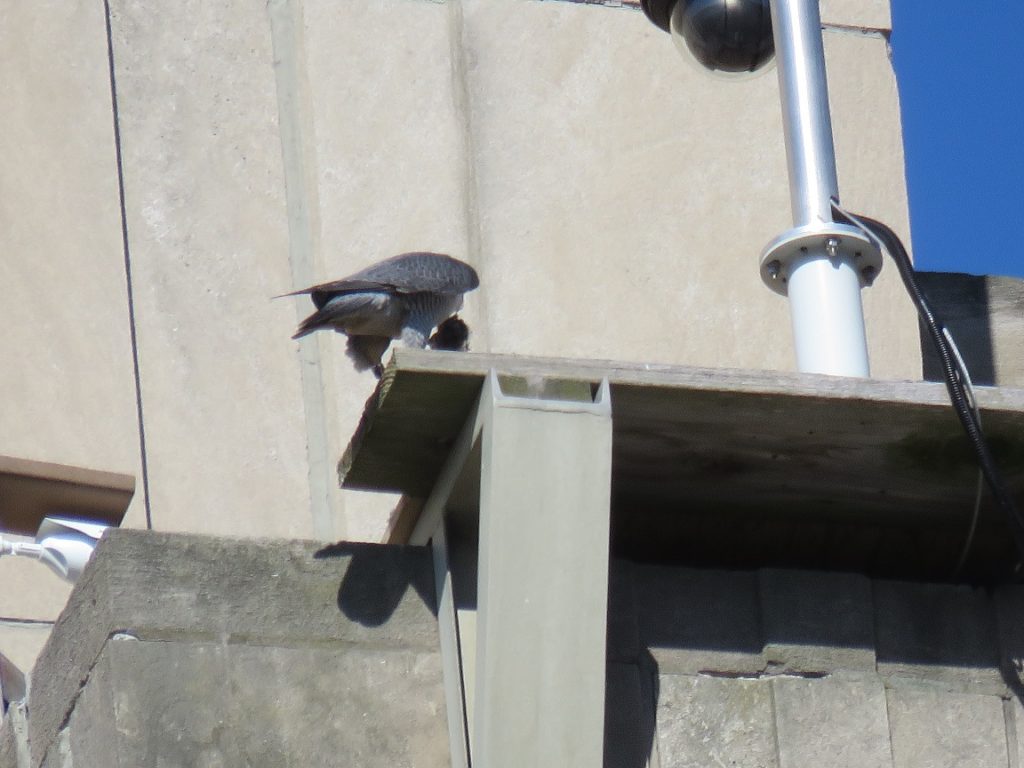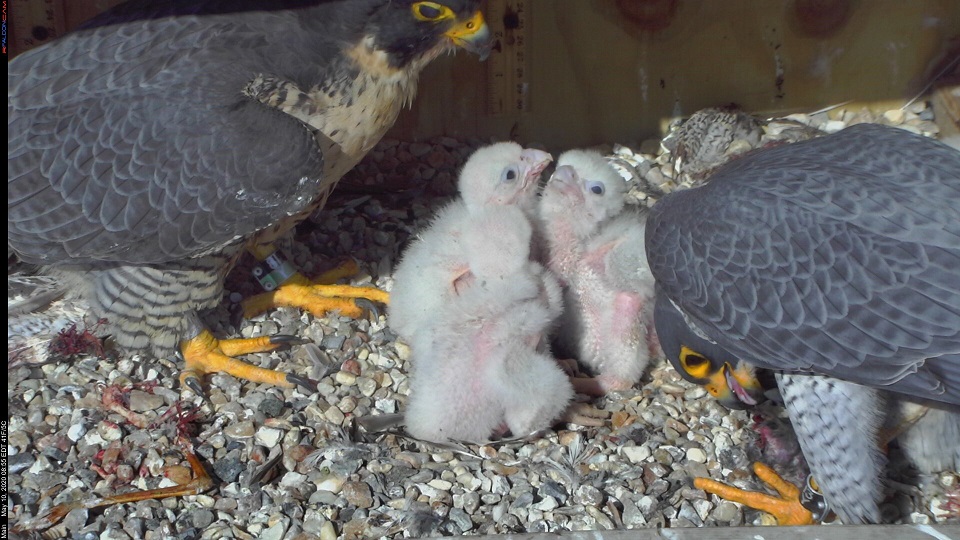 He stayed in the nest box for awhile, helping to feed the eyases. While I waited for him to come out, a Great Blue Heron flew overhead.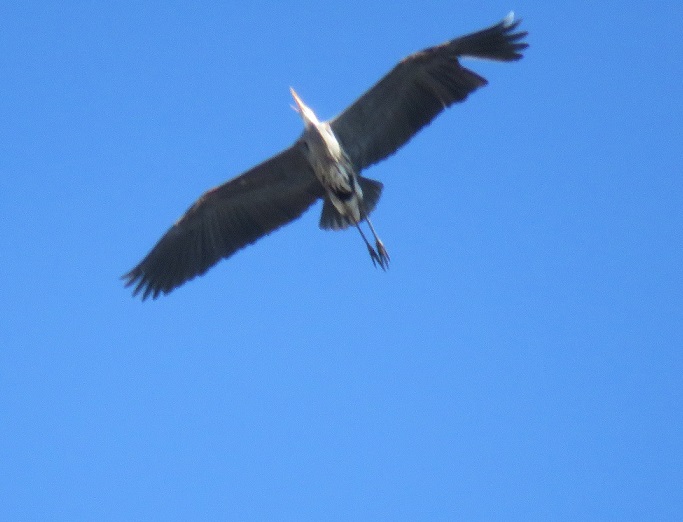 Finally Dot.ca flew out of the nest box and landed above on the NE wing ledge.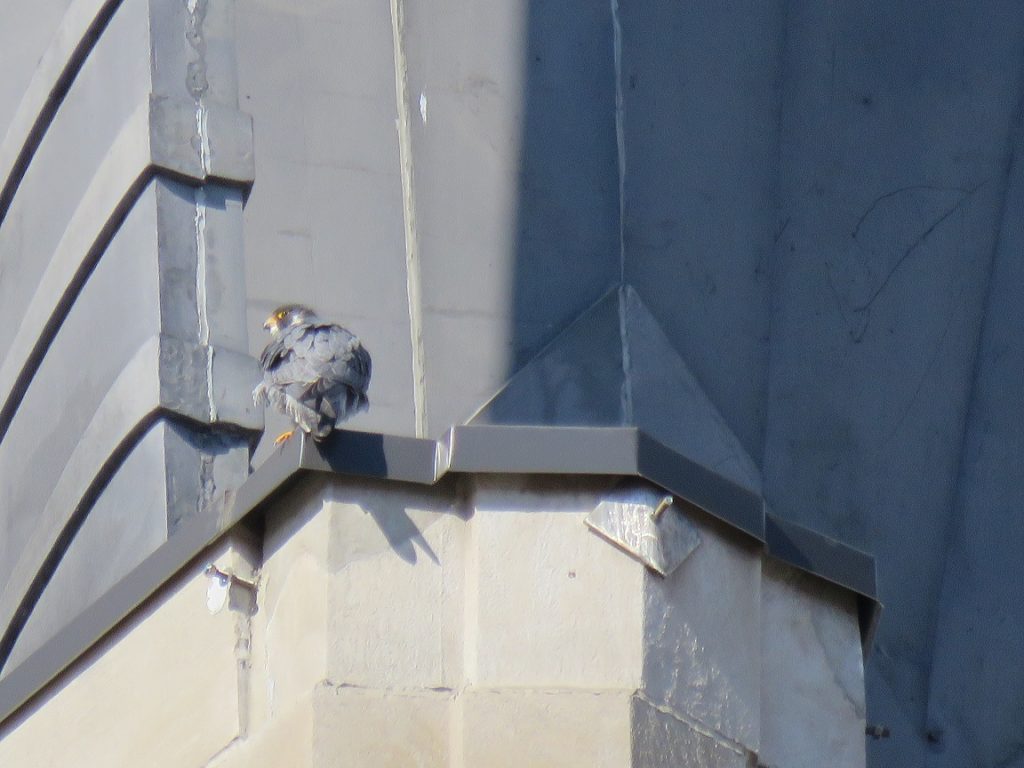 All was quiet, so I headed over to the Court St Bridge, where I ran into fellow falcon watcher Larry O and his dog Zeke.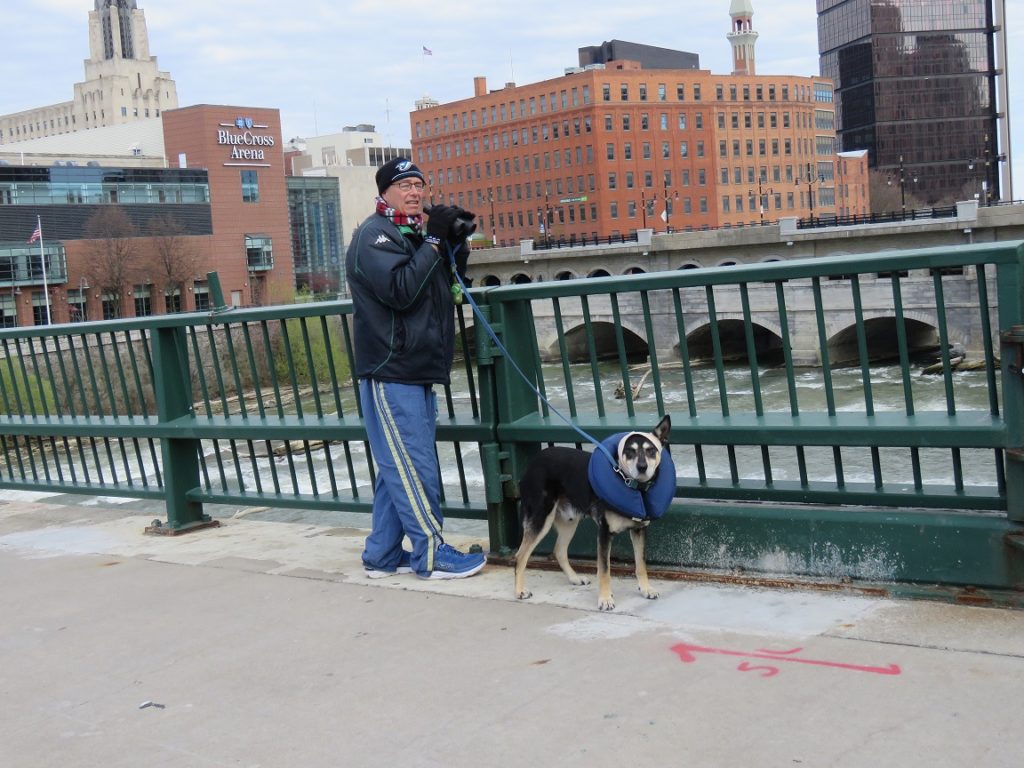 From there we could see Beauty in the nest box and Dot.ca above under the NE wing.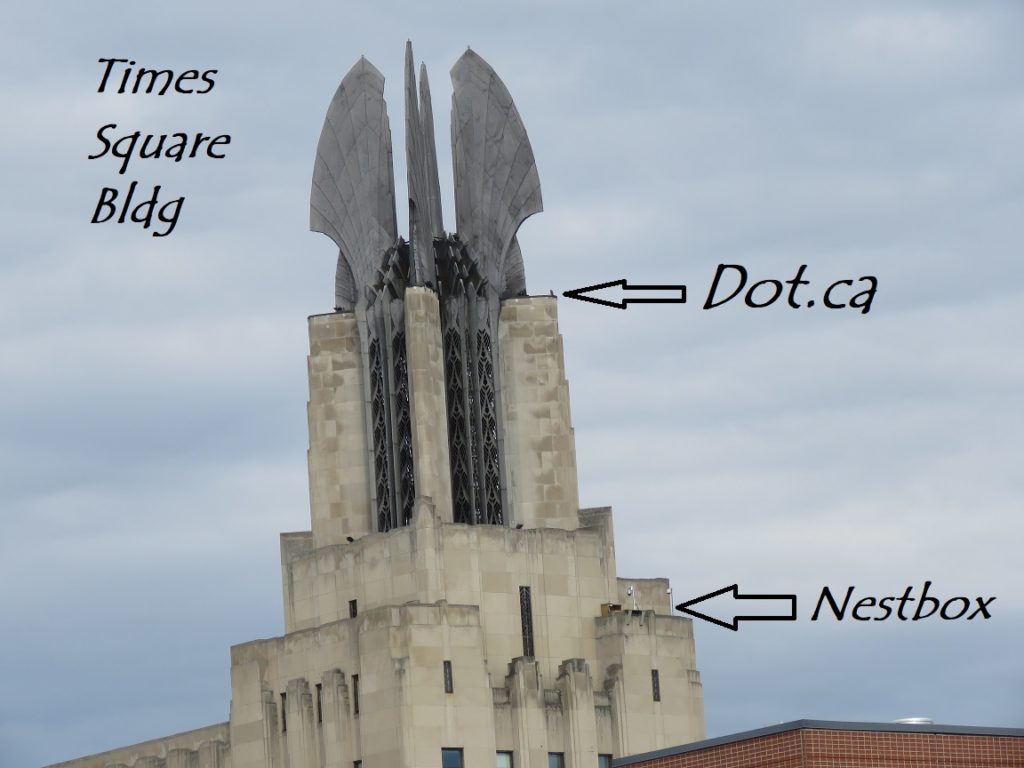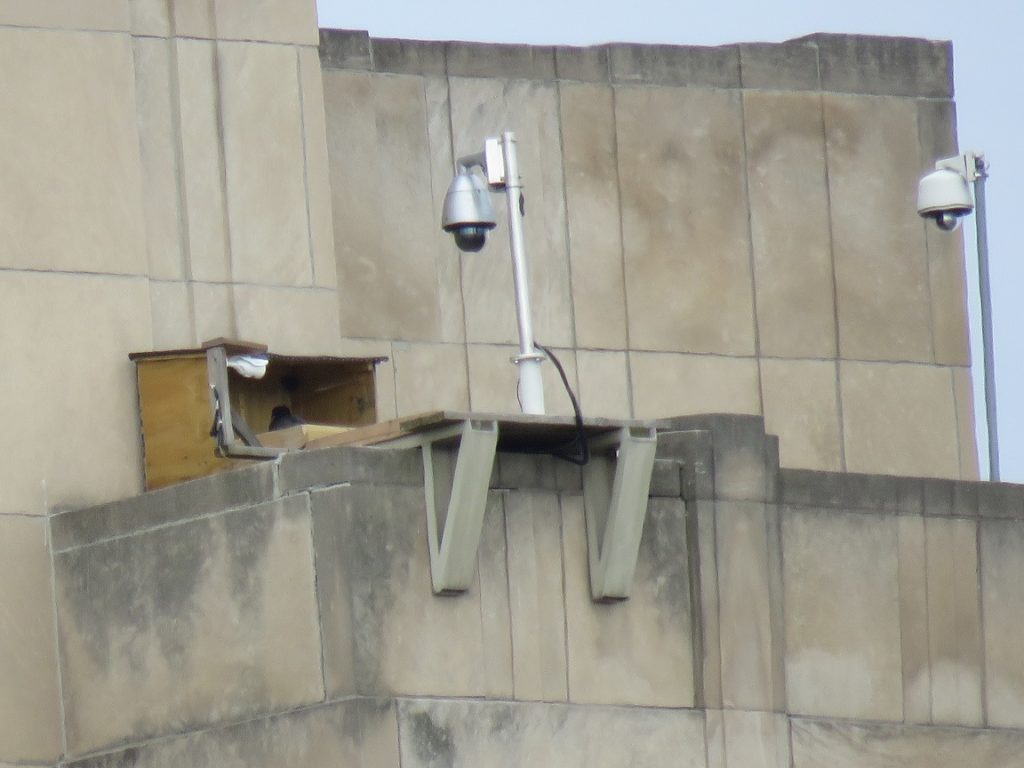 Larry had to leave, so I made my way over to the library, where they are redoing the terrace on the north side of the Rundel Library, next to the river. For those folks that are watching the live streaming video, this is where the loud sounds are coming from.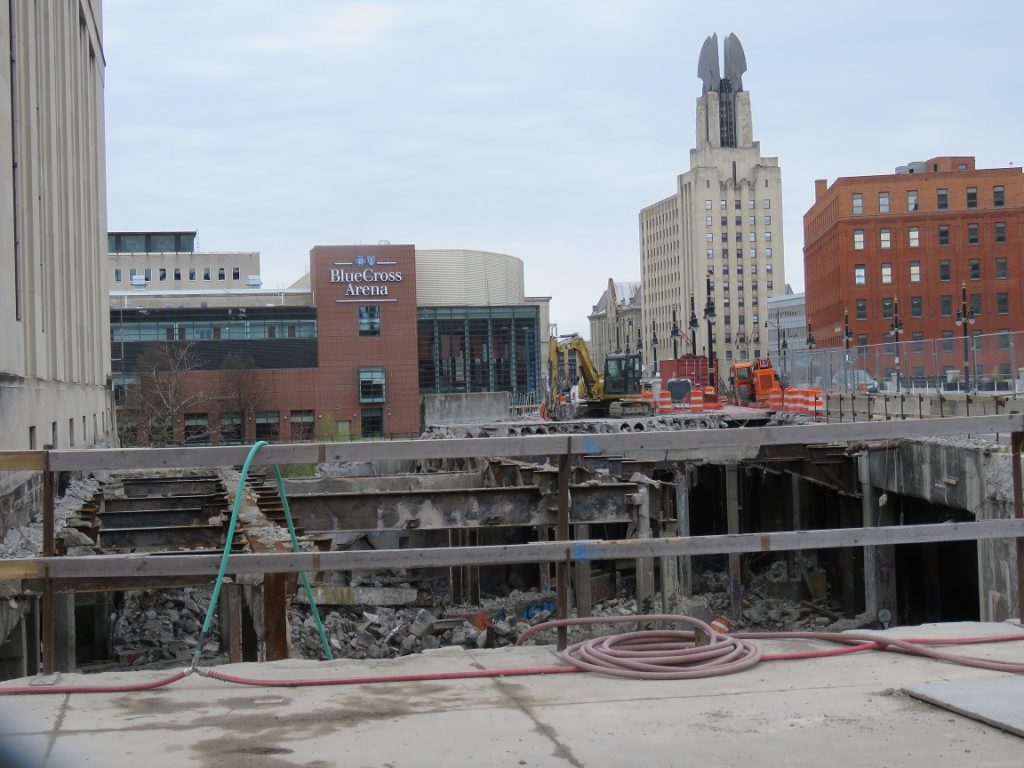 It was time for me to end my Sunday morning watch. A quick check of our cameras showed Beauty and the eyases sleeping in the nest box. Dot.ca was above them, keeping watch over his little family.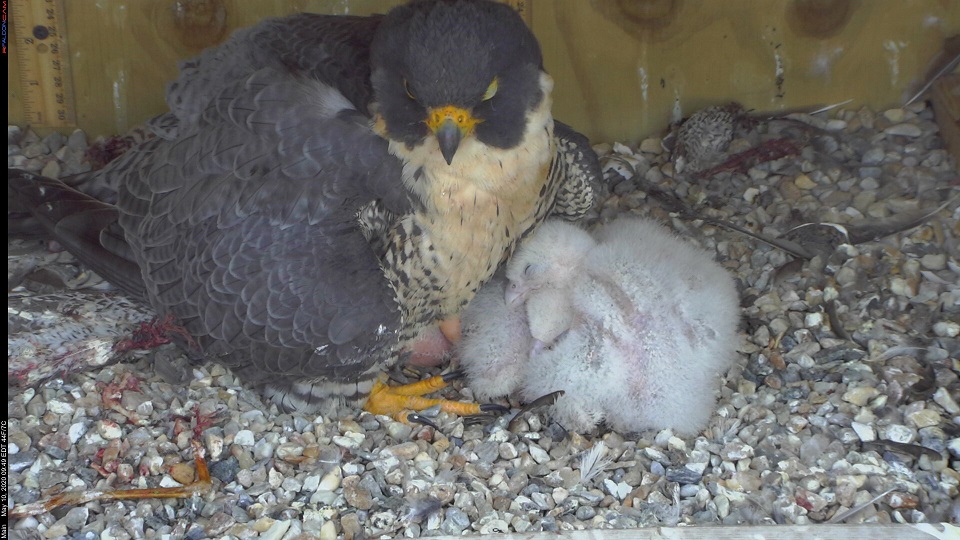 I hope that all you moms had a wonderful Mother's Day and that everyone is doing well and staying healthy!
Oh, and if you've been wondering, I have seen Billie and Beau at Seneca Towers over the last few weeks. They are still together and doing well.