Monday Morning Fledge Watch (6:30 – 10:30 am) – 6/29/20
By Rochester Falcon Watcher Carol P.
Morning Watchers – Kathy O, Dana, Larry O & Carol P.
Weather – Very warm and humid, Sunny & Blue Sky. Temps in the 80's today.
When I first arrived in the hole (Aqueduct St), I found Geraki on Mercury's head. She was quite comfy up there, watching everything that moved around her.
I walked out to Main St and to the west side of the river. From there I had a wonderful view of the area, with the sun behind me. Better for pictures. From there I was able to see Hope on the east side of Wilder, behind the Chimney. She had a scrap of food up there. Hope took off heading NW.
Geraki started wailing just before Beauty flew in and landed on the base of Mercury below her. Roc was close behind, landing on the SW corner of the old Riverside Hotel. They both took off also heading NW. Kathy O and Dana were at the Frontier Communication Tower (FCT). They reported that first Hope and then Beauty & Roc arrived at FCT. I stayed with Geraki.
She took off and landed on the east side of Wilder where the leftovers were. From there she took off and landed on the top of the fire escape on the south side of Wilder. There were a lot of small birds there that were not very happy with her. Geraki took off again and landed on the SW corner of Wilder below the green strip. Then off again to the railing on Widows Walk.
After that, all 3 juvies were flying and so was Beauty. At one point food came in and 2 juvies ate on a building near the Civil Parking Garage. Beauty sat on the corner of the building watching over them.
There was a lot of flying and talon tagging. So much fun to watch. All 3 landed on their favorite antenna near the Jail Communication Tower where Beauty was watching from.
Larry O had gone out to the pedestrian bridge to see if any of the falcons had headed out there. We would all LOVE to see that. 🙂
Here are some pictures from my morning watch. Enjoy!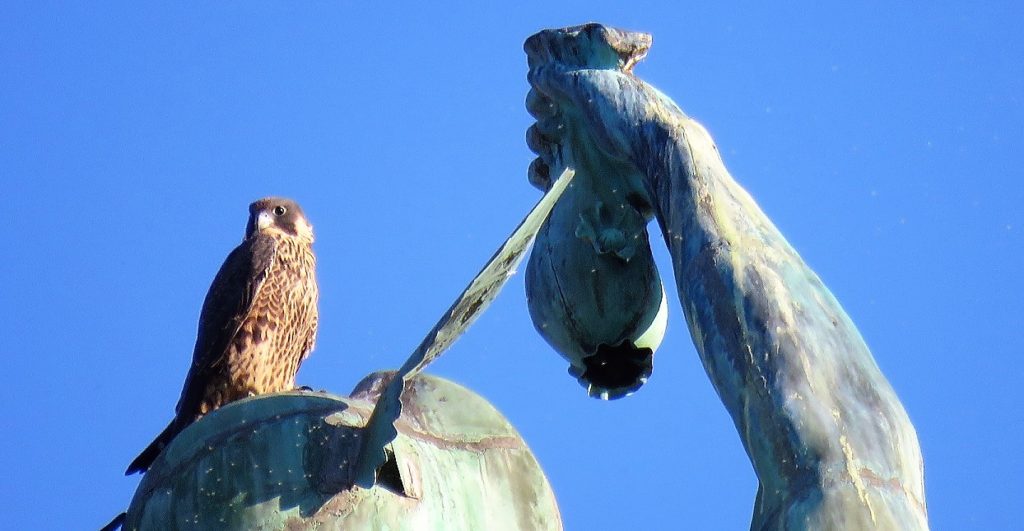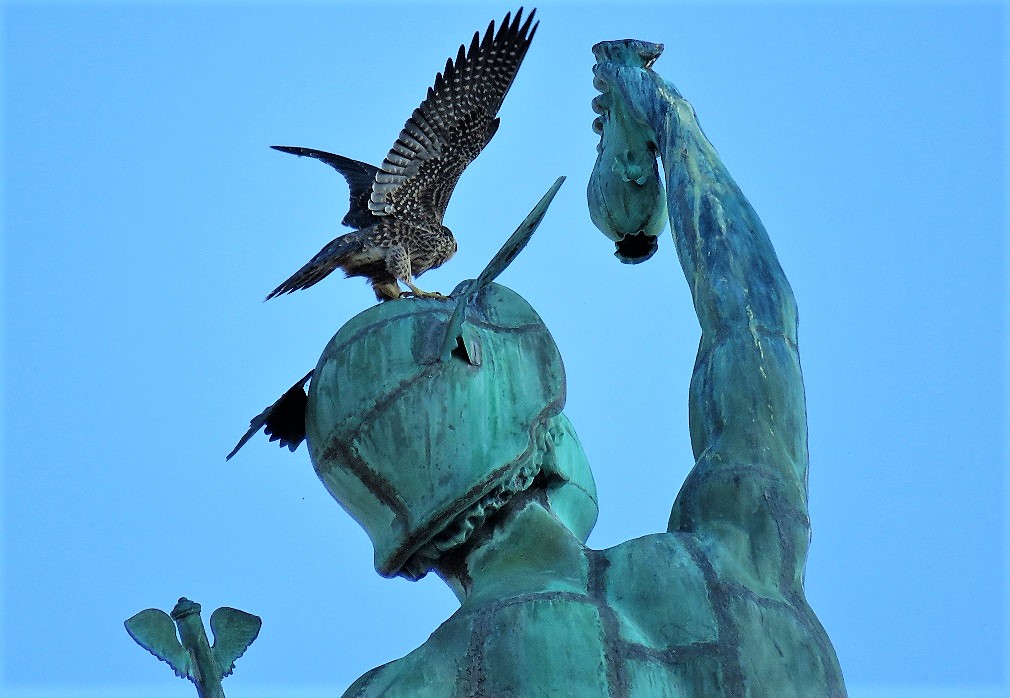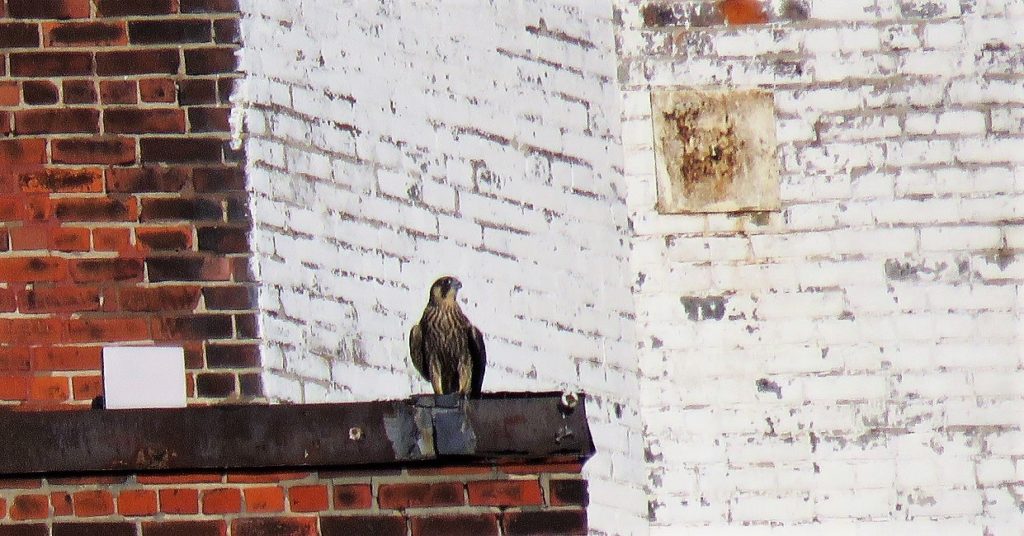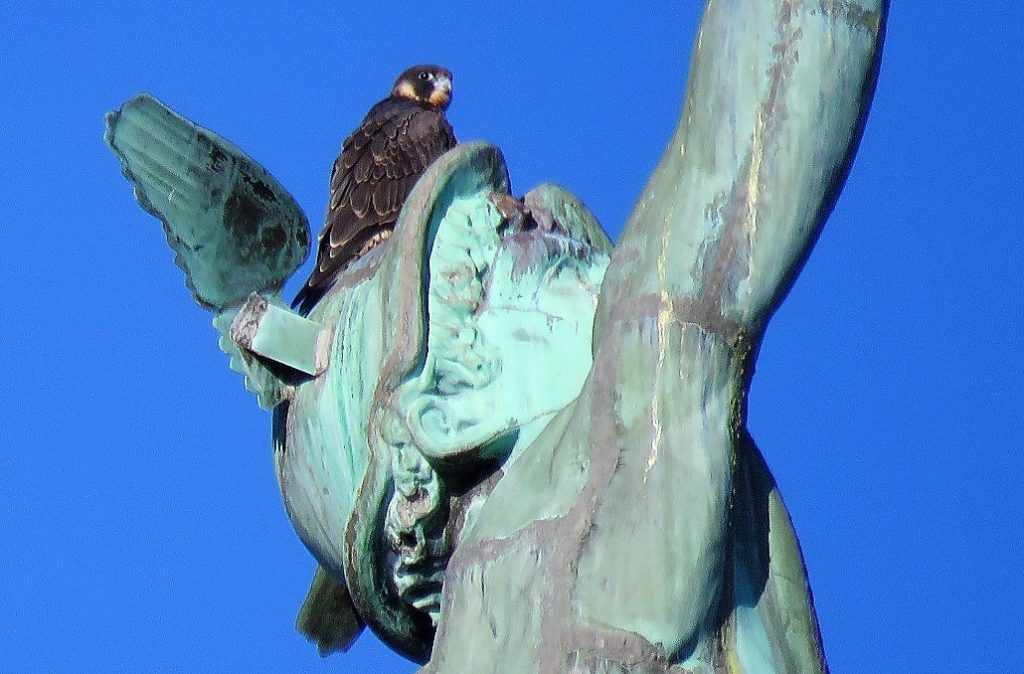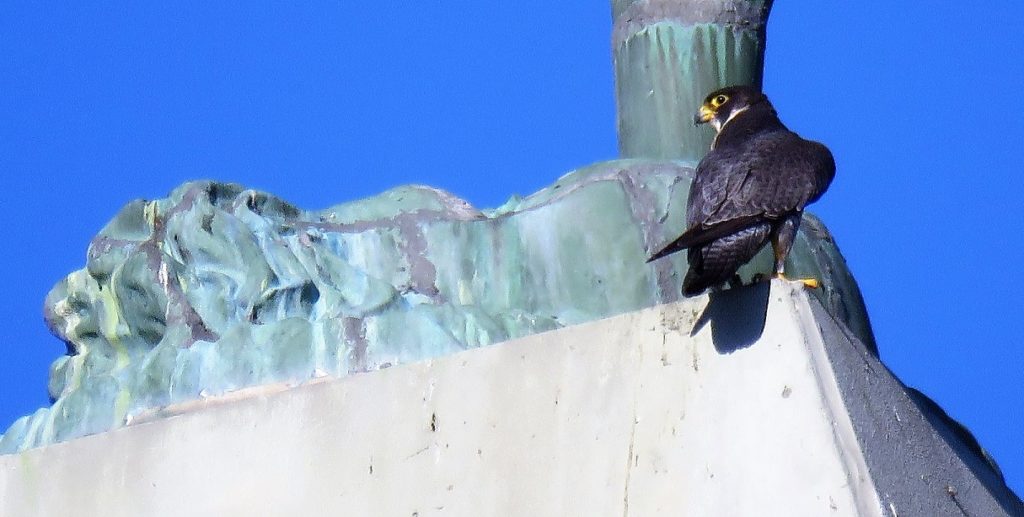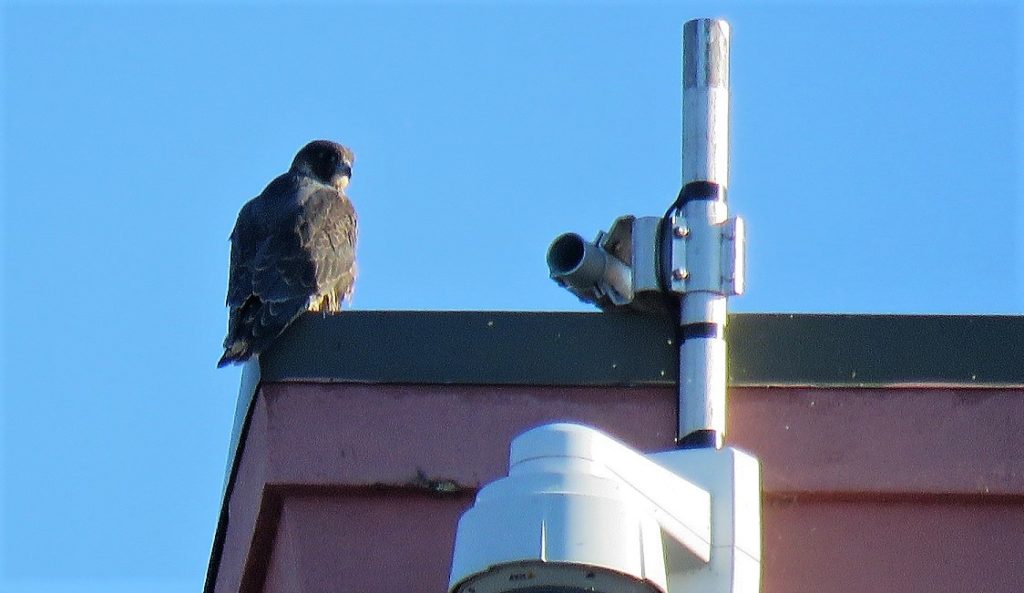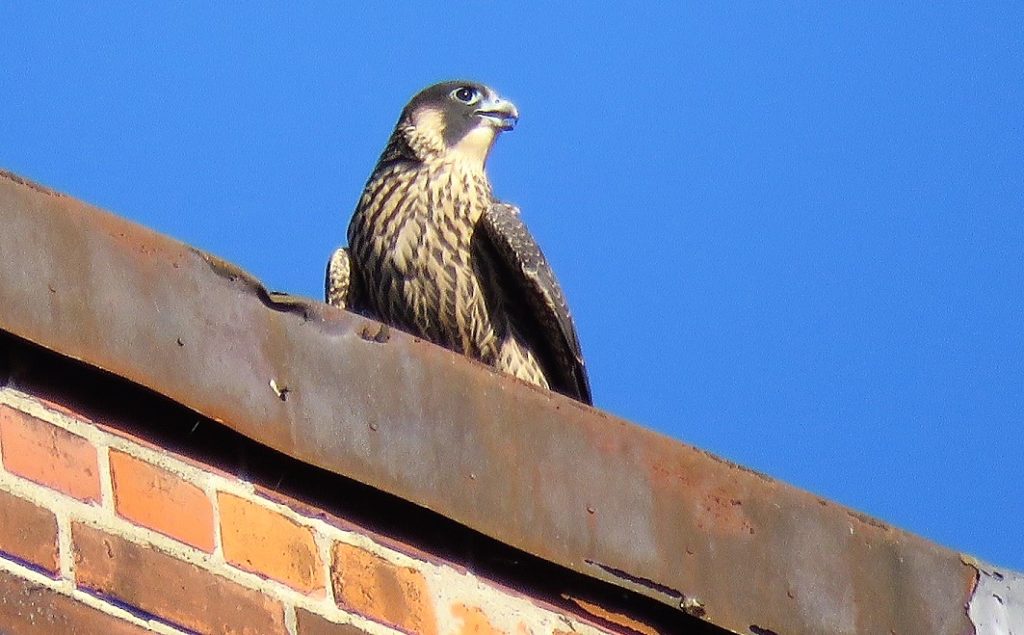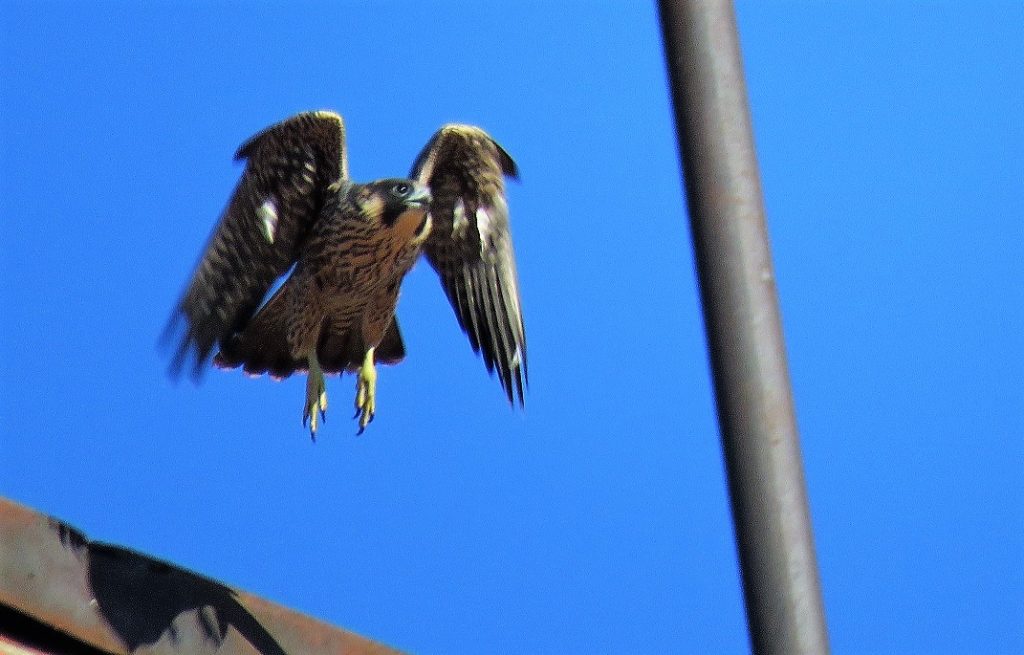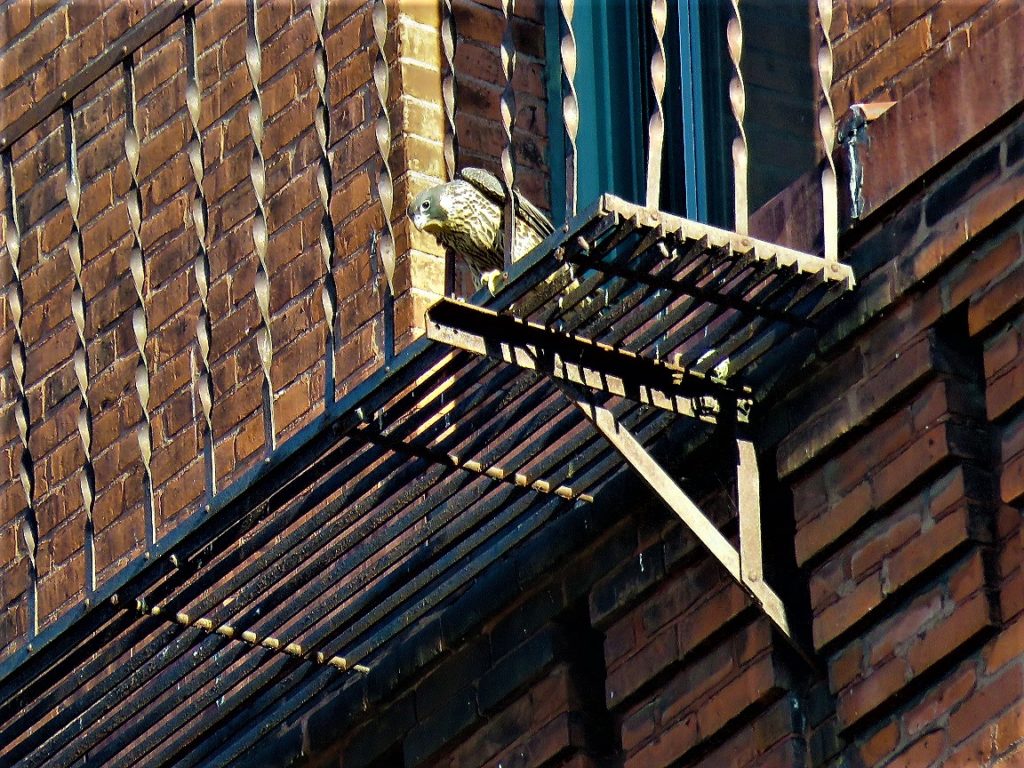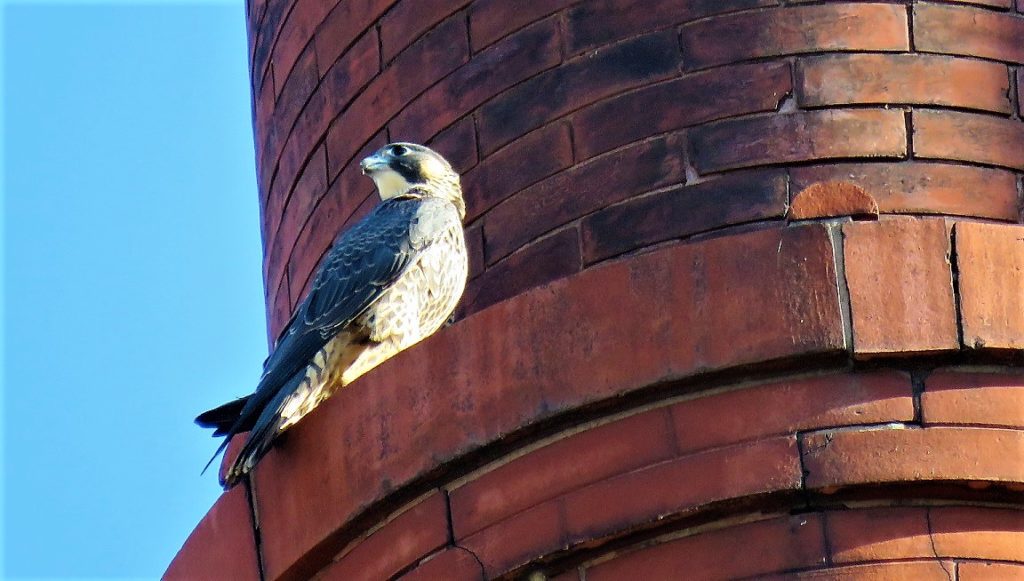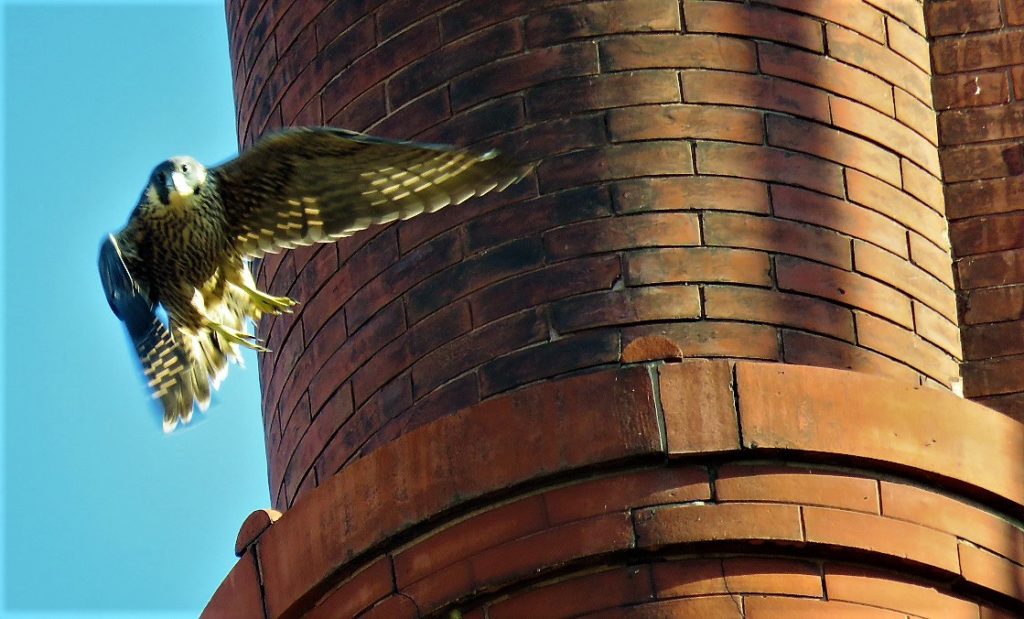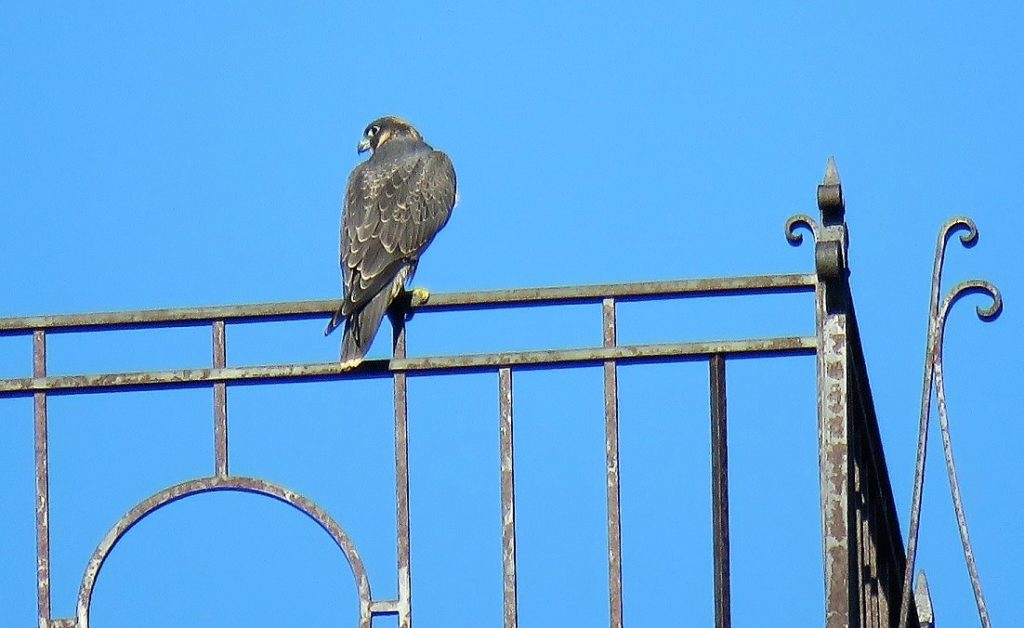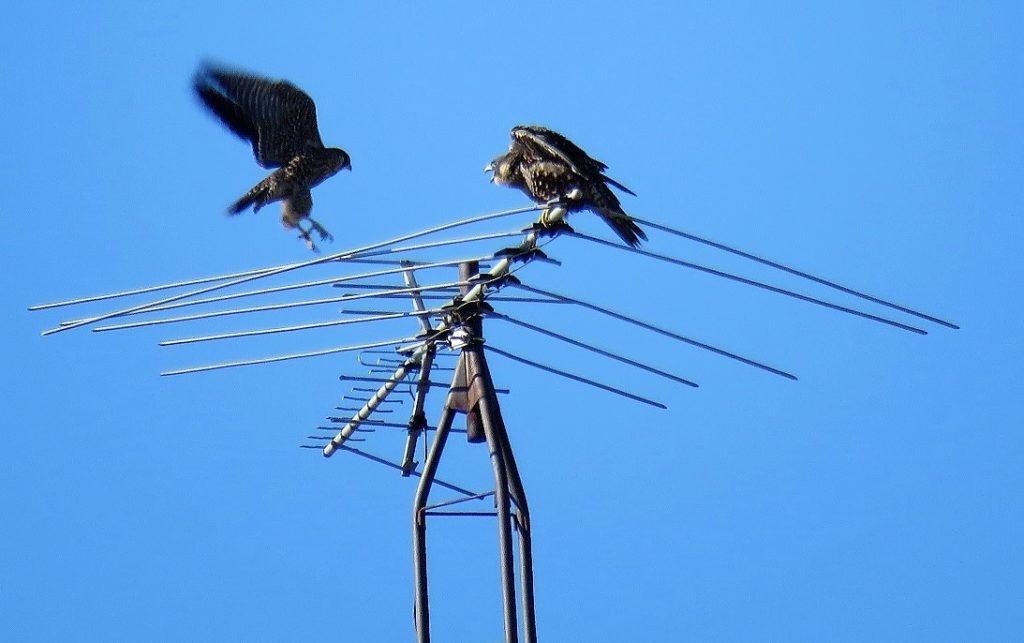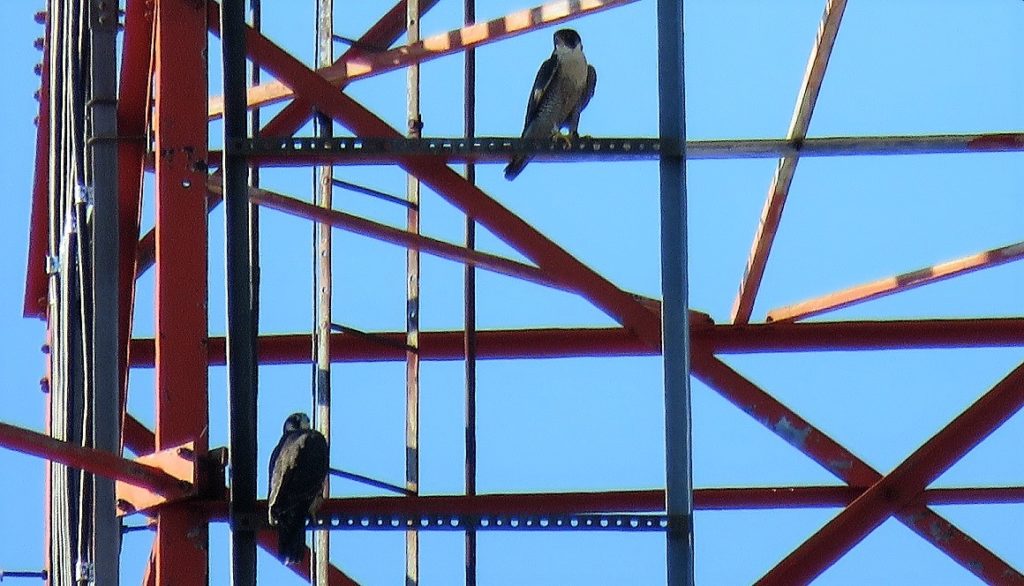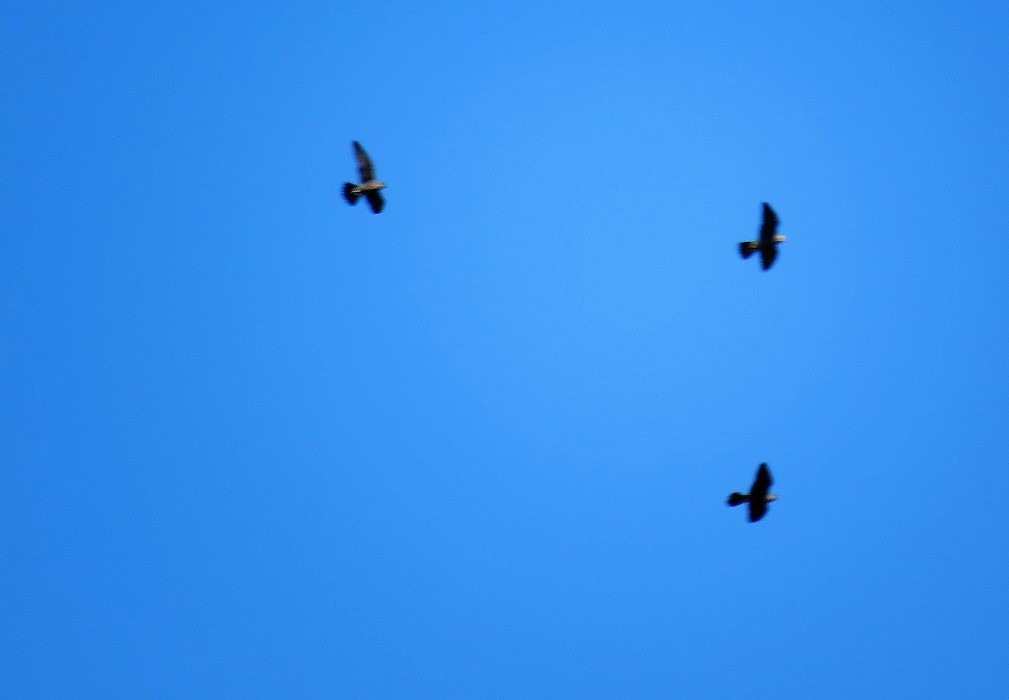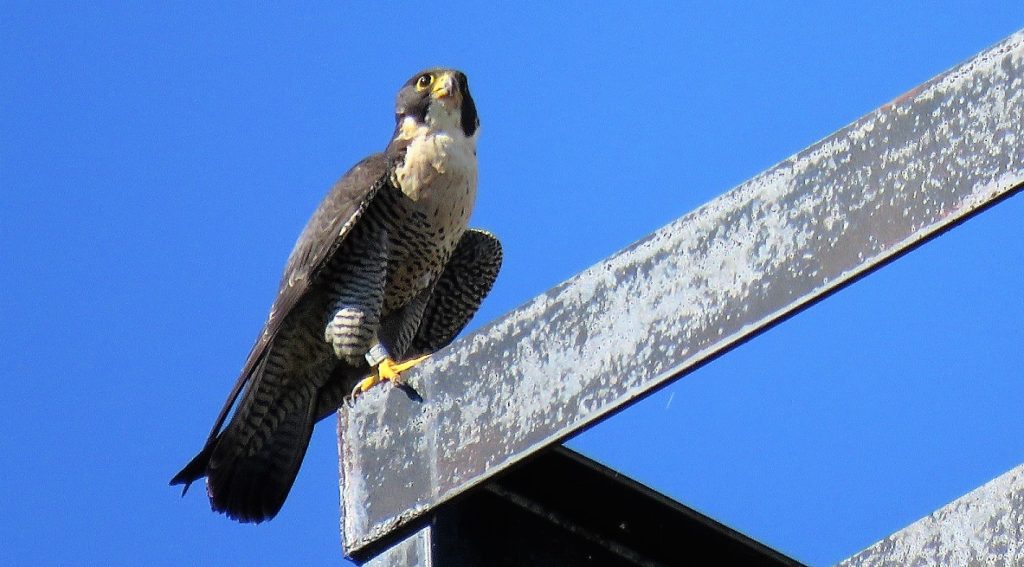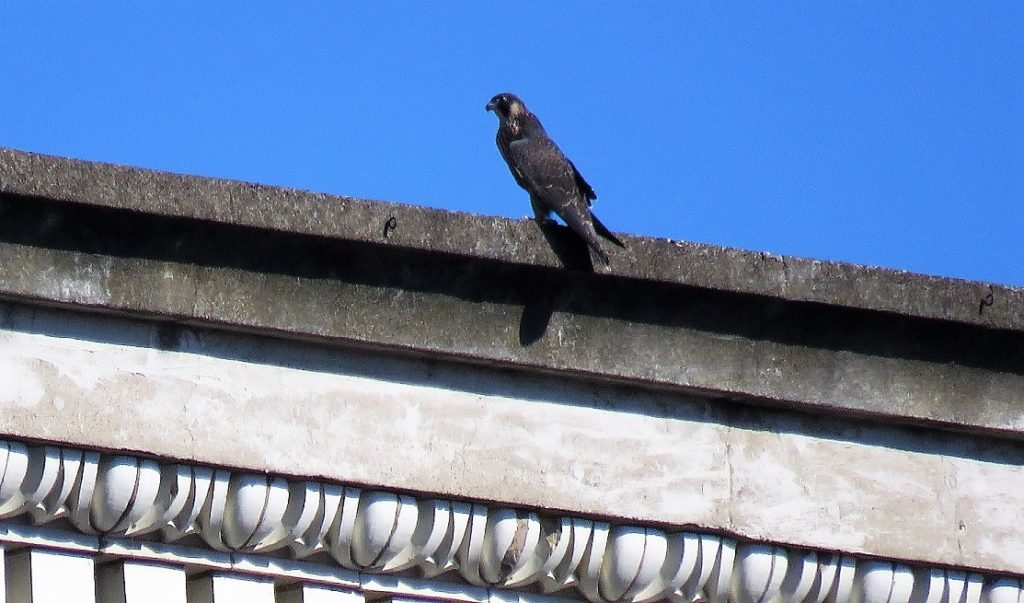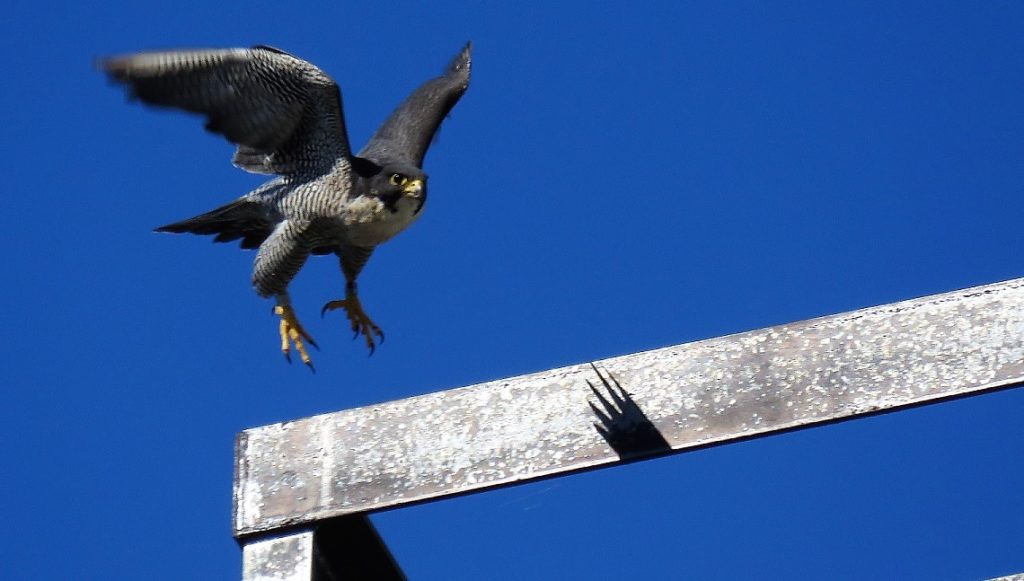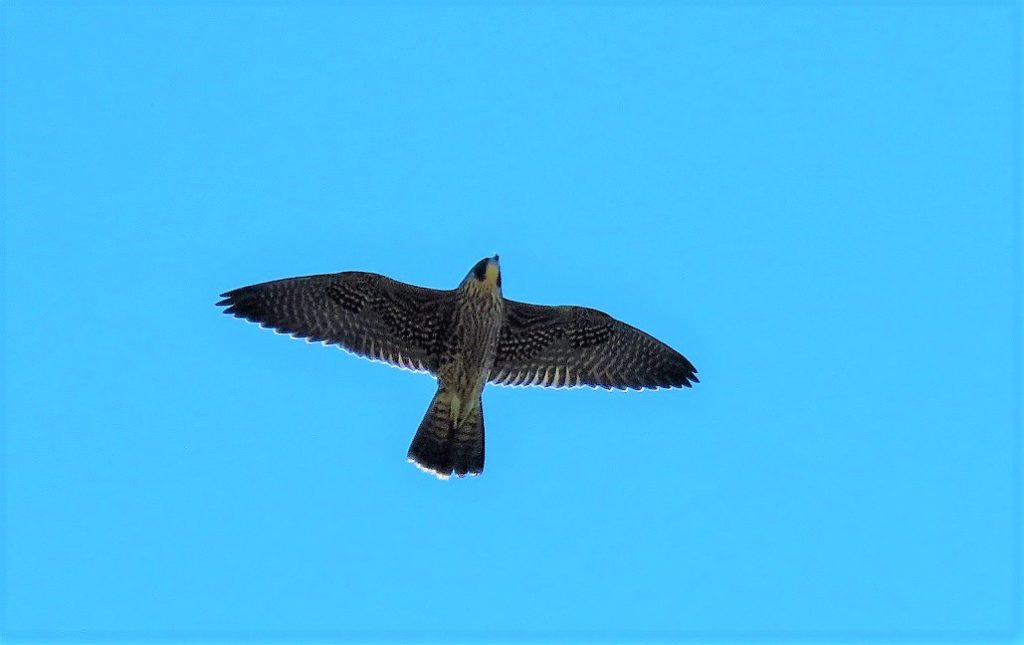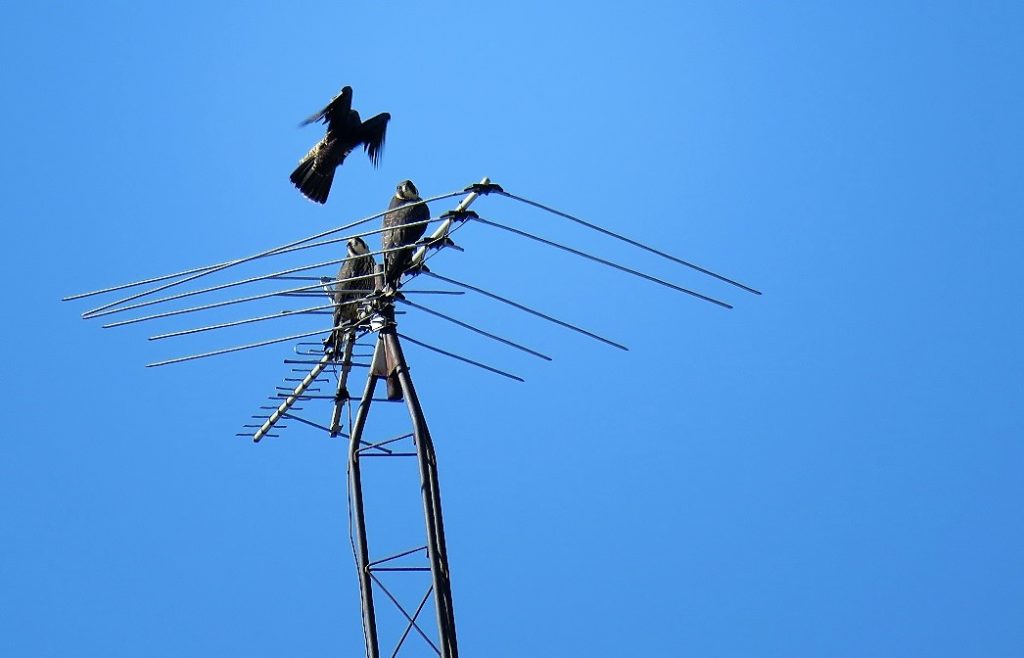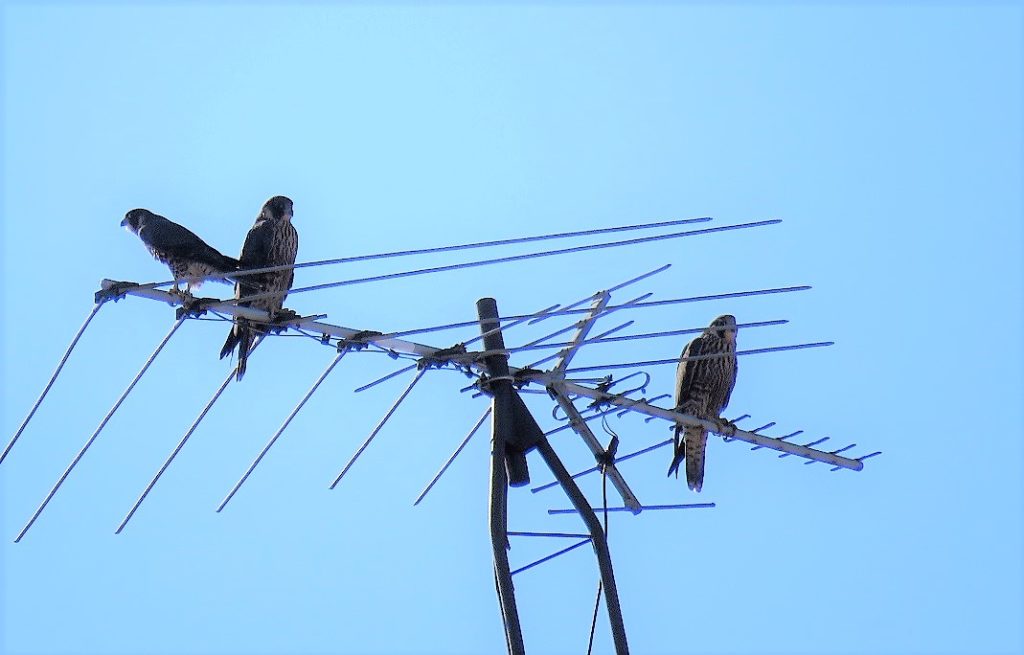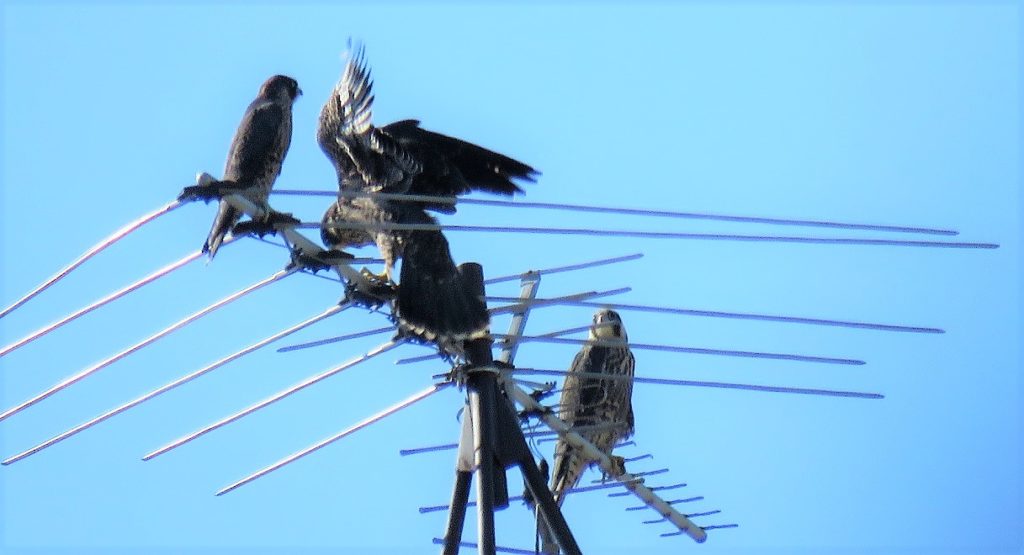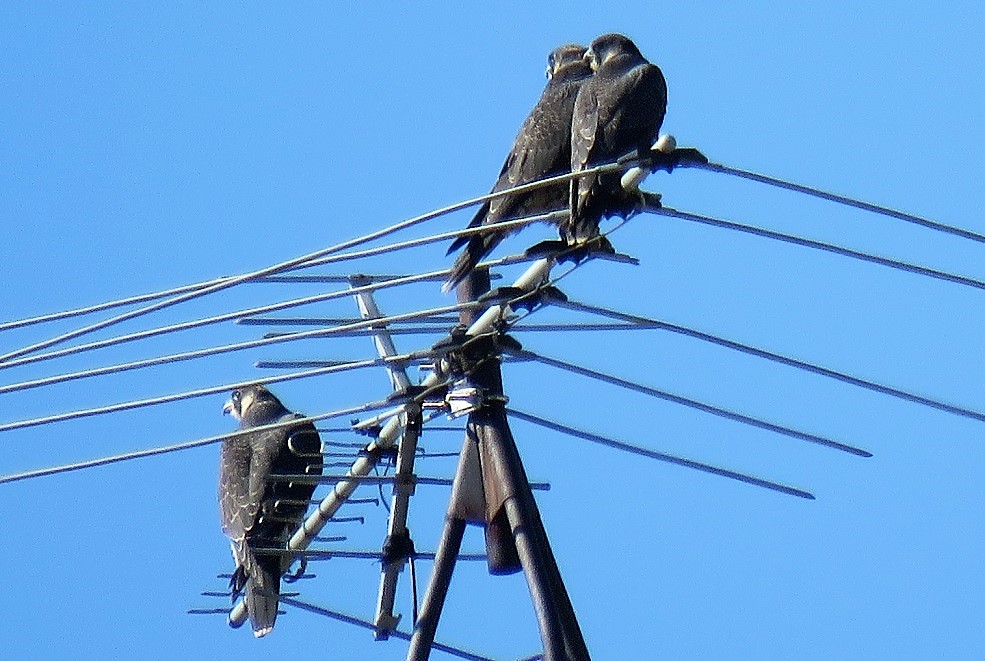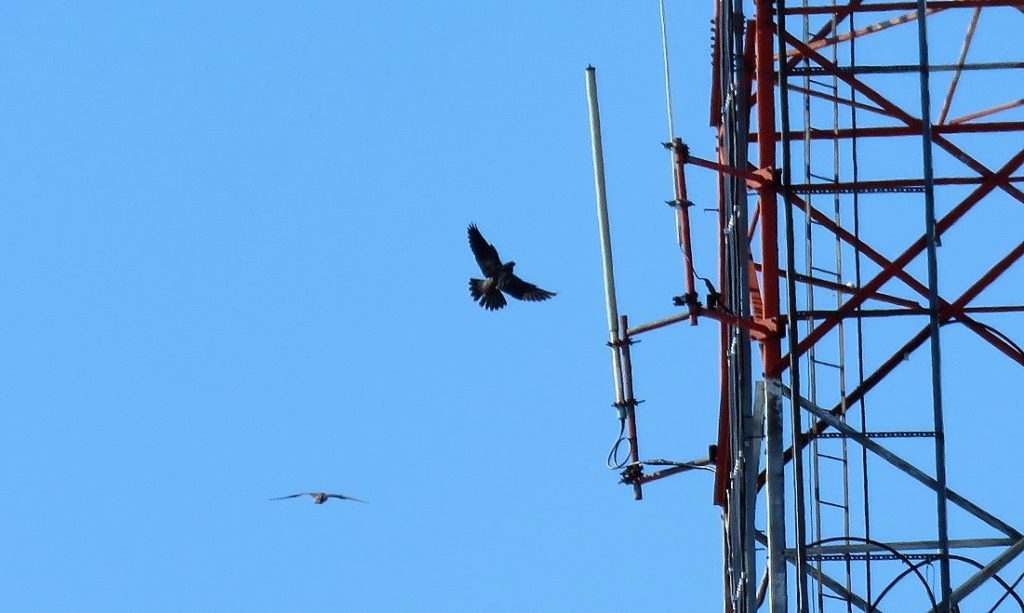 Just one more thing. Now that everyone is wearing masks, I've notice many discarded on the ground, everywhere. Please think about holding onto your old masks and throwing them out when you get home. There was even a momma duck sitting on her nest with a mask entwined in the nesting material. Thankfully, the ducklings hatched and left without getting tangled in the elastic. These cannot be good for wildlife. I'm going to bring a garbage bag downtown tomorrow with gloves to pick them up and throw them in the garbage properly. Thanks!