Monday, July 10th, 2023
By Rochester Falcon Watcher Carol P.
Well, what can I say? This year got away from me totally! As you have probably heard, downtown Rochester is a wreck! There are very few options on where to sit and watch or park the Rochester Falcons and certainly nowhere quiet. A few of us even got parking tickets! That was a first for me. Here's a couple shots to show you a bit of what we have been dealing with.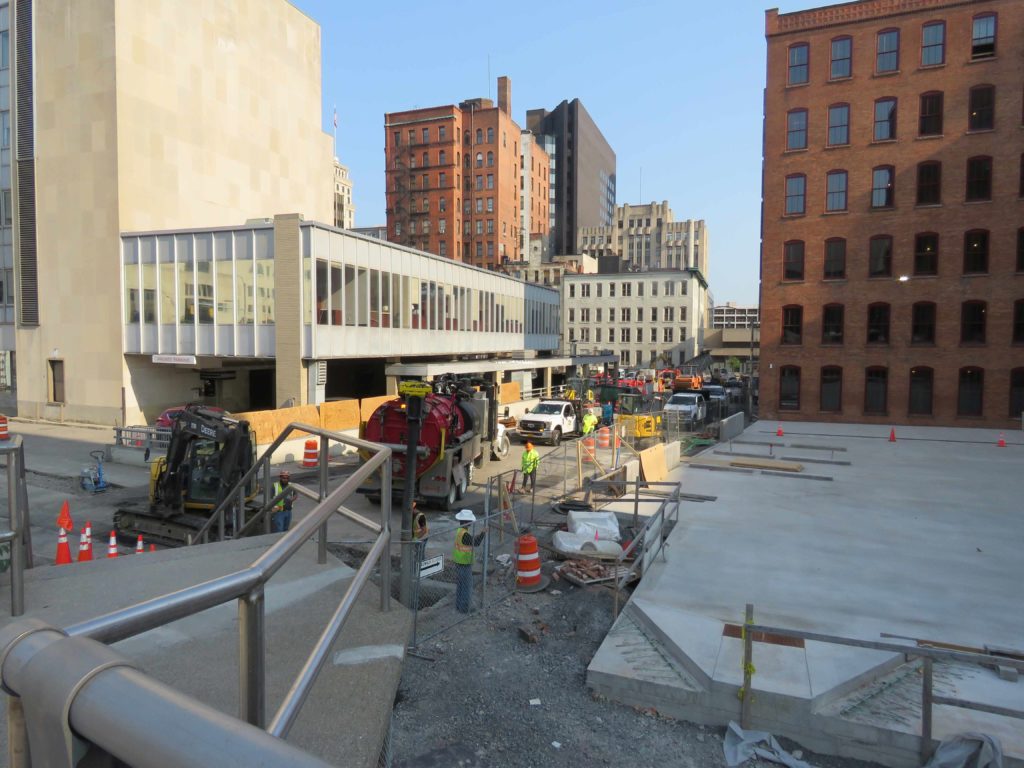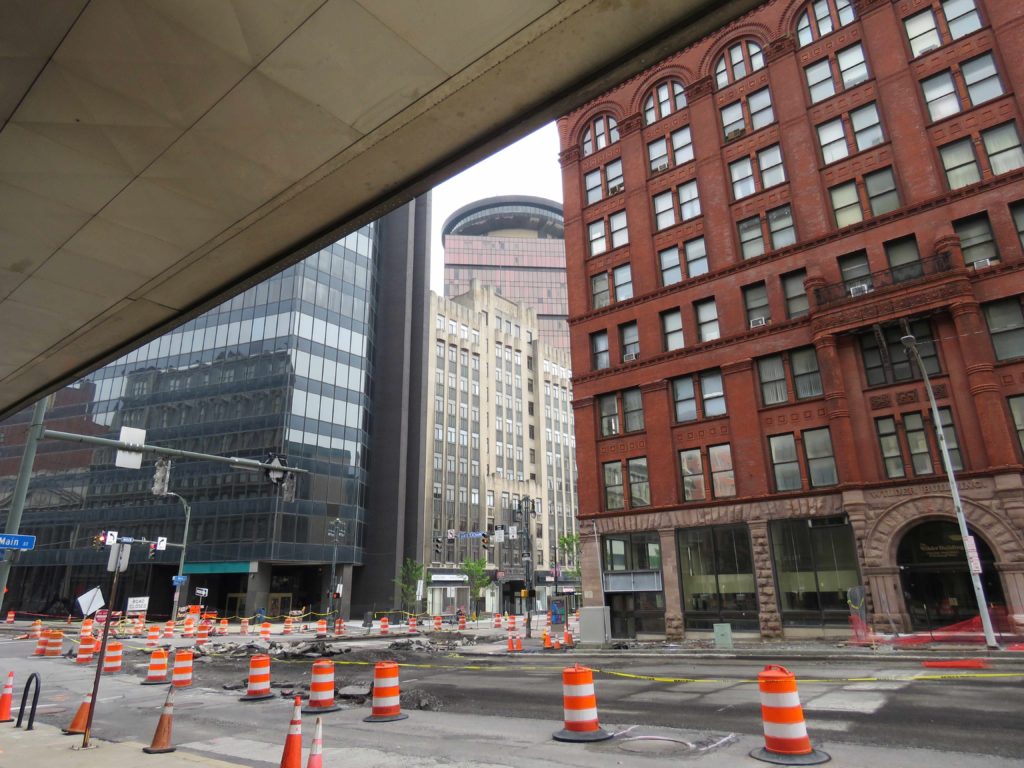 Enough complaining, it is what it is. Another strange thing that happened this year is that no watcher's actually witnessed any of our young falcons fledging. It all happened while we were not there. From Jubilee's accidental fledge after being pushed off the wall by sister Artemis, then Artemis soon taking off after that, to Sterling waiting until later that day. Thankfully all three fledged safely to nearby buildings.
I do apologize for not leaving any watch reports this year, but things have been a little hectic. I and other watchers have been downtown to keep an eye on the young juvies as much as possible. Weekends are the best, since it's easier to move around.
Sterling, Artemis and Jubilee have been seen hanging out together and training, under the watchful eye of Nova and Neander, to become successful Peregrine Falcons.
I've finally had a chance to download my picutres. There are quite a few favorites that I'd like to share. Hope you enjoy!
BE SURE TO CLICK ON EACH PICTURE TO SEE THE LARGER VERSION