Saturday Morning Falcon Watch (6:30 – 9:30 am) – 8/1/20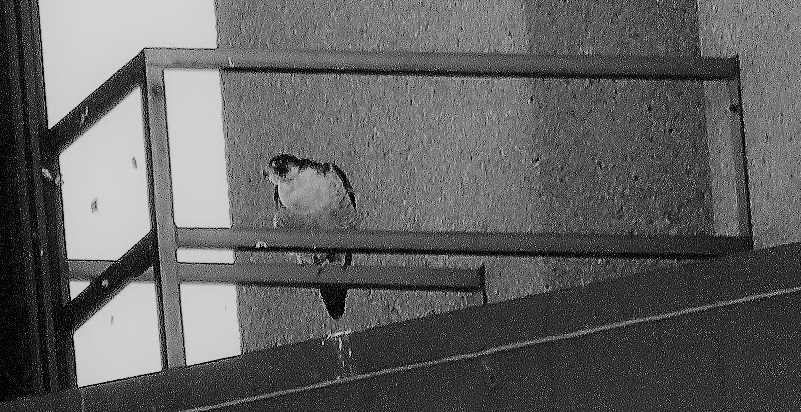 By Rochester Falcon Watcher Carol P.
Morning Watchers: Dana, Larry O & Carol P.
Morning Falcons: Beauty & Dot.ca
Weather: Chilly (60's), jacket weather. Going up to 80 degrees later today.
Not much to report today. Quickly found both Beauty and Dot.ca on OCSR. Beauty was on the north side, top Ibeam, near the west corner. Dot.ca was on the 3rd Ibeam down, on the railing next to the elevator shaft. They never moved from these locations during the watch. No juvies seen or heard.
The majority of the watch was spent traveling around downtown Rochester. Lots of activity this morning. The Court St Bridge was closed for river clean up.
Dana and I spent some time in the park next to the convention center. From there we had a great view of most of the falcon spots. We did see a Black-crowned Night Heron. Larry and Zeke checked out the pedestrian bridge (all quiet there). I love taking pictures of the old plaques that describe Rochester's history, so I included on in this report.
Here are some pictures from the morning watch. Enjoy!