Saturday Morning Falcon Watch Report – 11/26/22
By Rochester Falcon Watcher Carol P.
Since tomorrow is forecast to be a rainy day, I decided to go out this morning. I usually enjoy Sunday morning watches, but I really enjoyed today's watch.
It had been a very long time since Nova and Neander had visited the Times Square Bldg nest box. Falcons have been seen over on the Five Star Bank bldg, but yesterday, our cameras caught two falcons on the Wilder Bldg chimney. So, I hoped to see them closer to the Times Square Bldg (TSB) this morning. My wish came true!
From the Court St Bridge, I could see a large flock of pigeons in panicked flight between the TSB and the jail communication tower. I was pretty sure I saw a falcon in the mix but did not see where it went.
I drove all over but had no luck finding any falcons. When I returned to the Court St Bridge, I spotted two falcons chasing pigeons around the Times Square Bldg. To my happy surprise, they both landed at the TSB nest box!
Parking closer to the building, I could see them and hear them ee chupping loudly to each other. They remained there for a while before they both took off, heading east. I was unable to find them, so I ended my Saturday morning watch.
Now, I can't be 100% sure that it was Nova and Neander, but it sure looked like them.
Here are some pictures from my morning watch. Enjoy!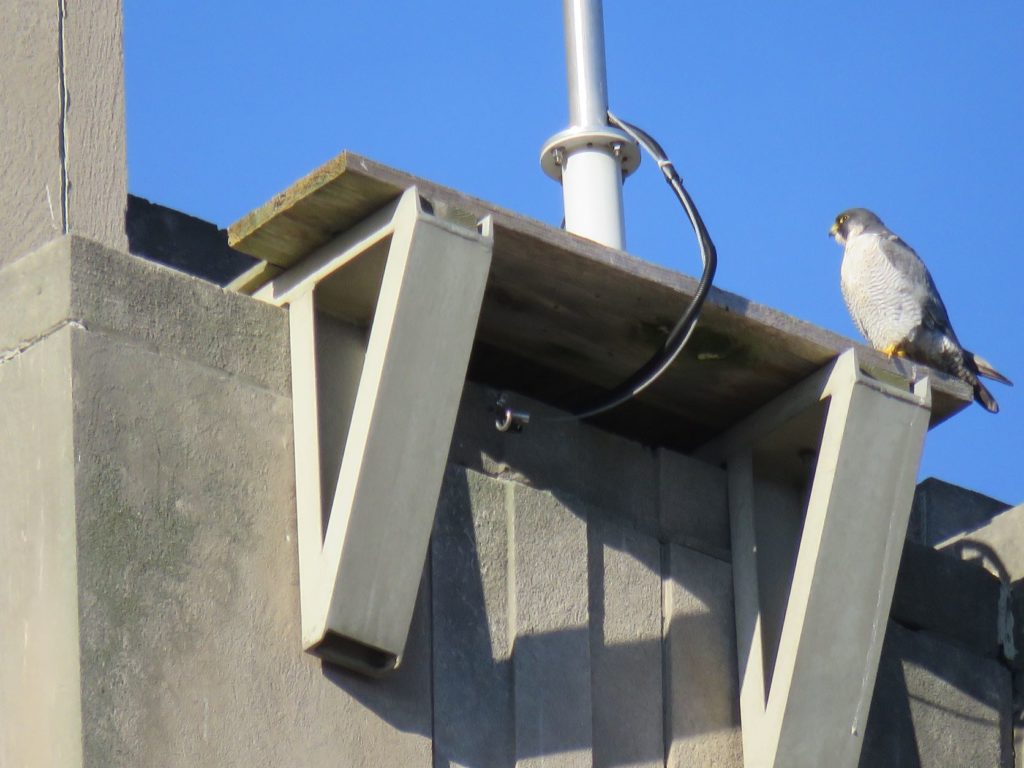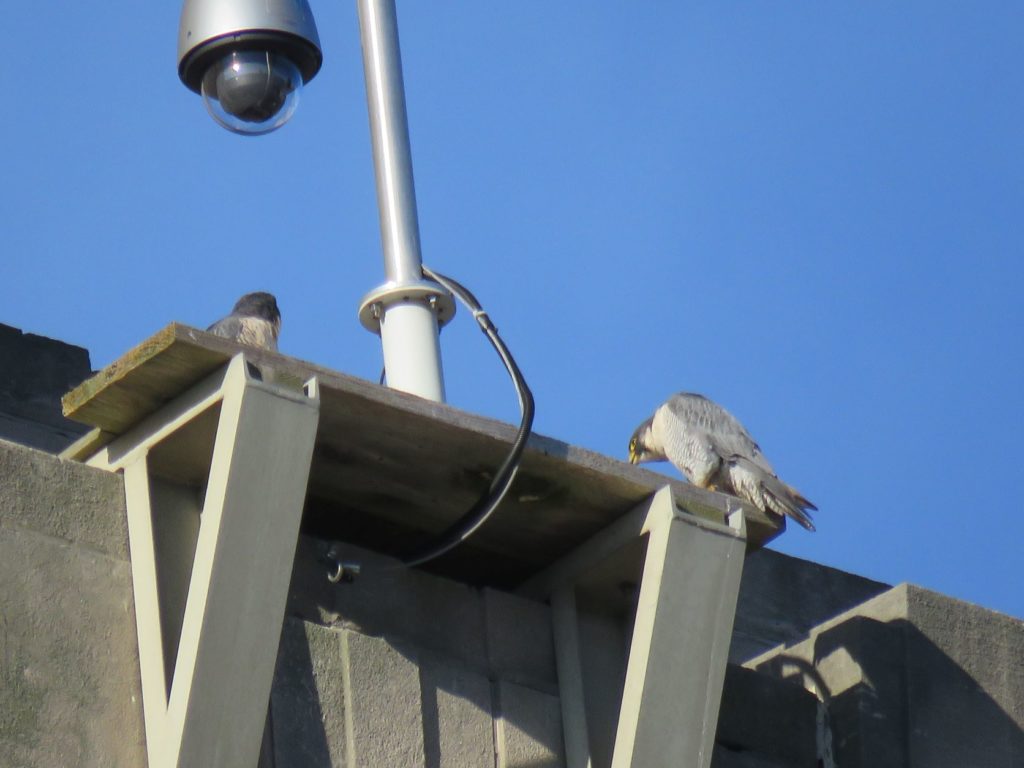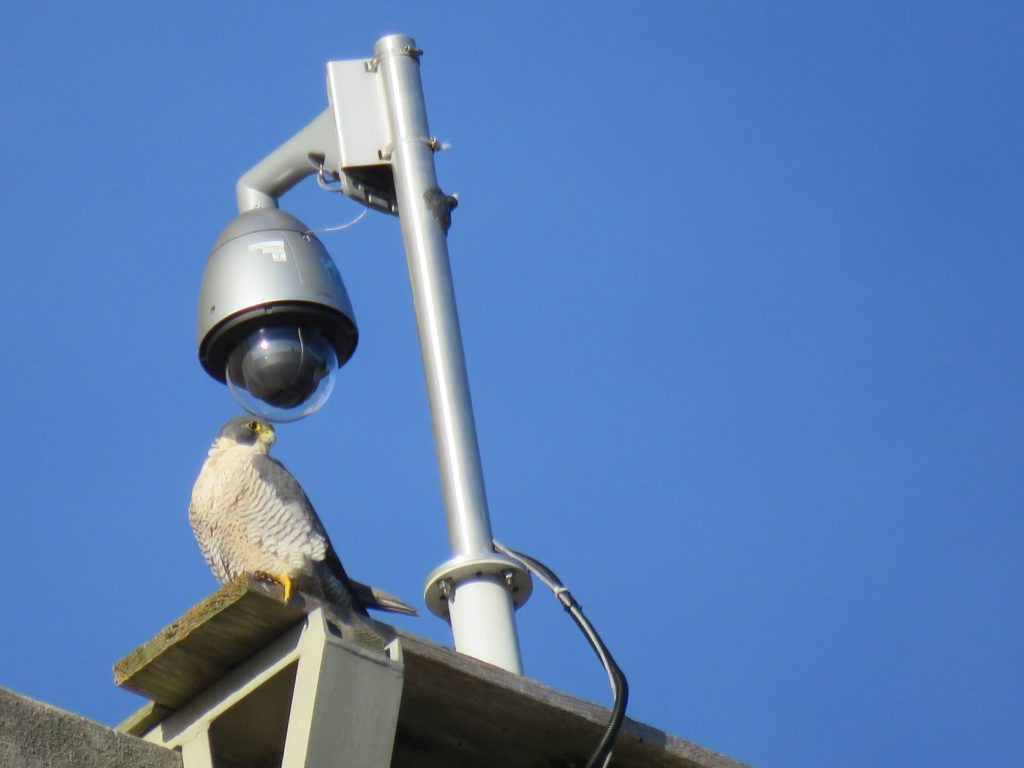 The following is a series of pictures showing Nova taking off from the Times Square Bldg nest box platform.