Quest Back To Moving Around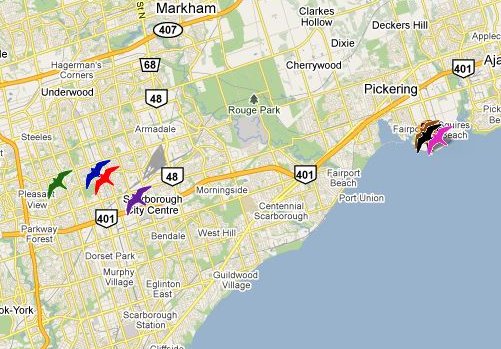 Quest closed out August near the Pickering nuclear station, but the first few days of September find her back in Scarborough. We can't say whether she's in the company of her tiercel friend, but it would be interesting if she were. Unlike much of August when Quest's transmitter showed her ranging in a diffuse area from Scarborough south to the lakeshore, she seems to have settled into a tight pattern of movement between Pickering and Scarborough.
Perhaps she's scouting possible nesting locations, or maybe she just finds successful hunting in these two places. If there are any birders in the Scarborough area, keep an eye out for Quest. We'd love to hear about it if you see her!