Eight Days Later, Egg Number Two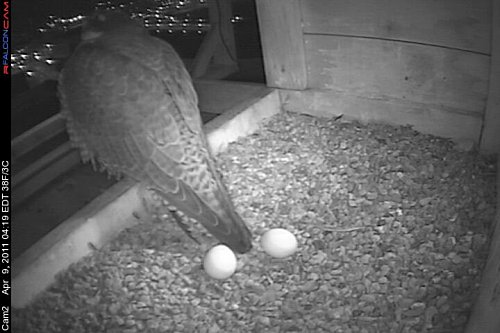 We were starting to think that there might be a problem with Beauty's egg-laying this year, but she delivered, depositing egg #2 in the wee hours of the morning. Our best guess at a time, based on images from our cameras is that she laid the egg around 1:14 AM. We didn't get a look at it until three hours later. After some well deserved rest in the nest box, Beauty left the eggs, but she was back earlier this morning.
So, when can we expect the next egg from Beauty? With our unofficial motto specto subitus firmly in mind the answer is… well, we don't really know. Beauty's keeping her own schedule and she's not letting us in on it. The next egg could be a couple of days away, or another week, so keep watching!