Saturday, September 16th, 2023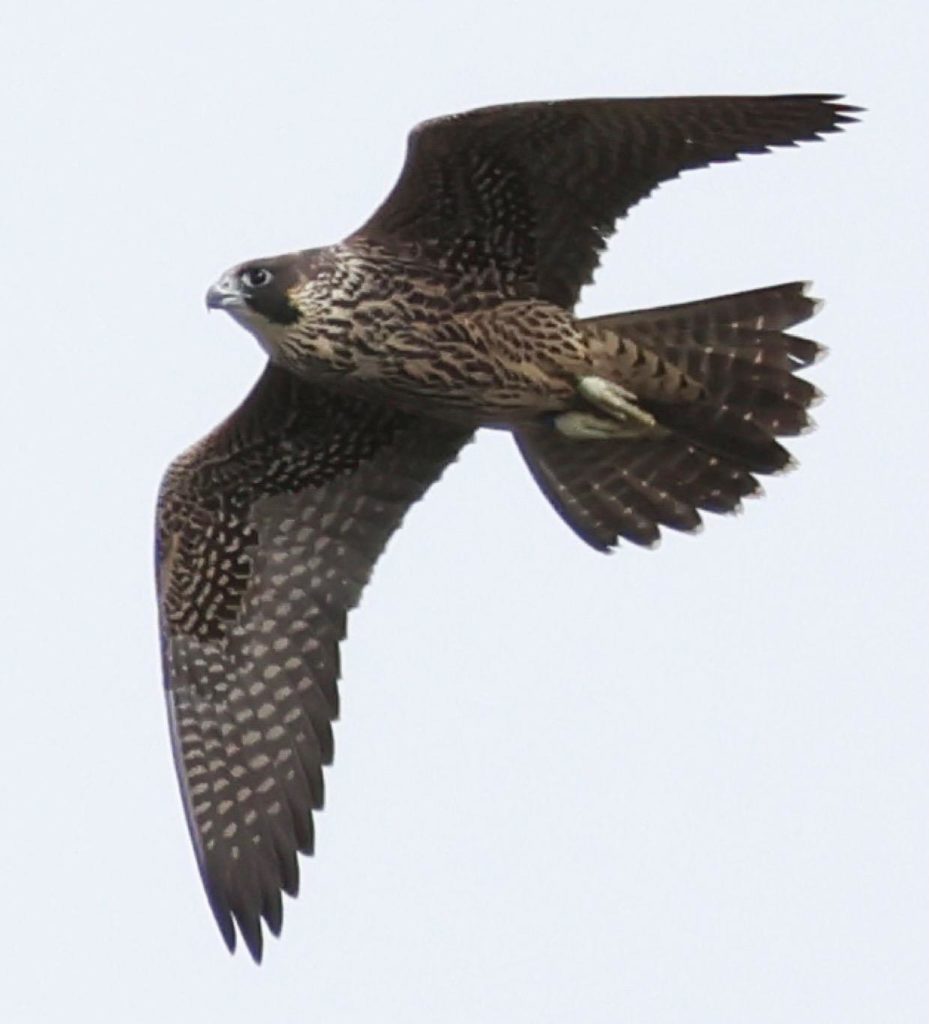 On Thursday, September 14th, Rochester Falcon Watcher Lisa Mckeown received a phone call from Chuck the maintenance person at the First Federal Building in downtown Rochester. He told Lisa that there was a dead, banded bird on the roof which he believed to be a Peregrine Falcon and that it appeared to have been there a while.   Lisa asked if he could send a picture of the bands on the falcon, which she received Friday afternoon. The bands, black 36 over green BW, identified the deceased falcon as Artemis.  Lisa contacted the New York State Department of Environmental Conservation, so they can retrieve Artemis.
Artemis was from Nova and Neander's brood this year. She hatched at the beginning of May and was banded on May 30, 2023. Everyone commented on what a big girl she was. By mid-June, she and her siblings, Sterling and Jubilee, had fledged. On July 15th Artemis was spotted perched and later flying in the Genesee River gorge near High Falls. This is a place that long-time watchers are very familiar with, as it was here that we met each other and enjoyed numerous watches during the Mariah and Kaver era.
Thank you, Artemis, for visiting a place that holds many precious memories for many of us. We are honored to include you in those memories. May you fly free, our big beautiful girl!