Monday, February 15th, 2021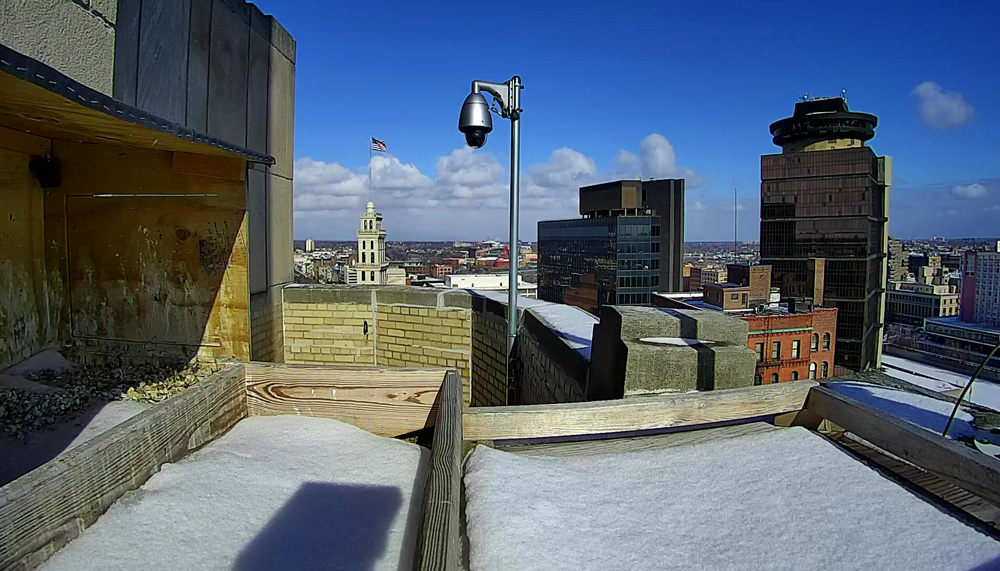 The brick wall beneath the nest box at the Times Square Building will be undergoing repairs starting sometime this week. It is estimated that the work will take several days. During this time, the microphones will be turned off to prevent damage from the sound of the power tools.
The work should have no effect on the falcons. We are looking forward to their yearly return to the nest box in March.