Friday, October 30th, 2020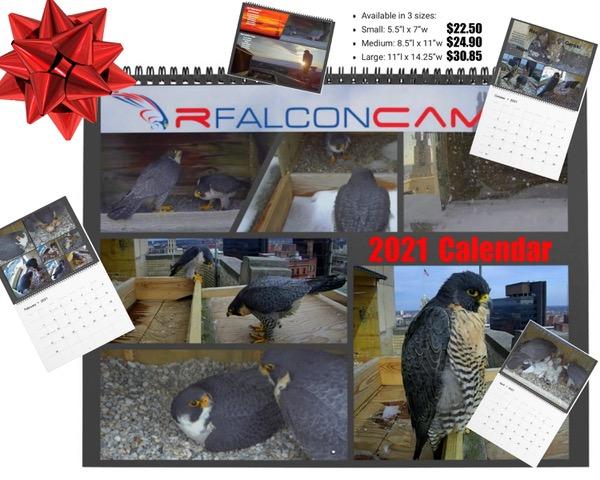 Our 2021 Rfalconcam Calendar is now available, in time for the holidays!
The new calendar, which comes in three different sizes and prices, includes pictures of all the 2020 downtown Rochester Falcons, including Beauty, Dot.ca, Hope, Geraki & Roc. Although the eyases were not banded this year, due to Covid, they still had their own distinctive "falconalities" and looks.
Please check it out on Zazzle.  Just click on the link below.  Hope you enjoy!!!