Thursday, July 1st, 2021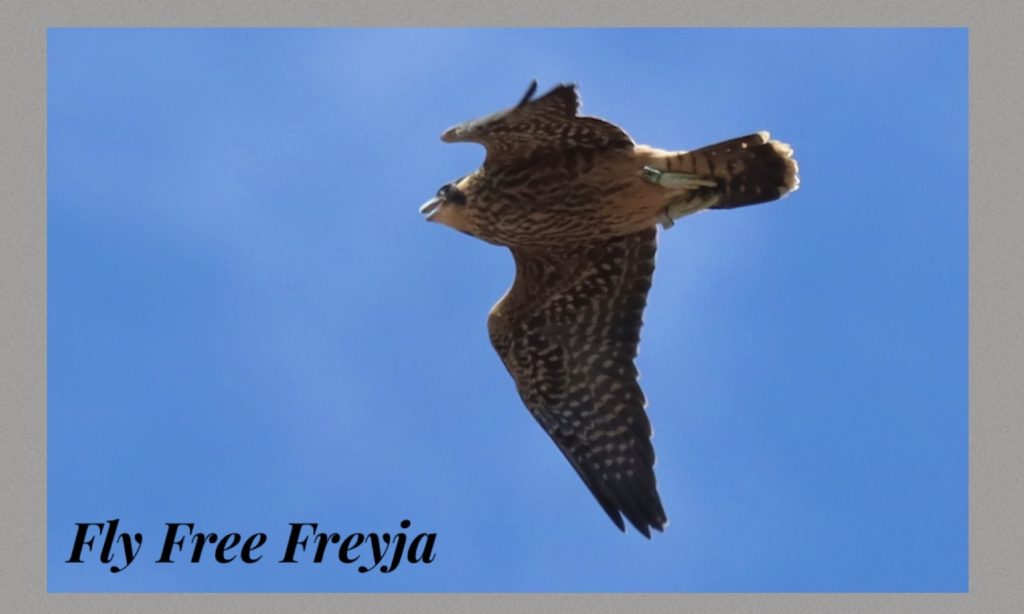 It is with much sadness, that we must report that Freyja was found deceased on a building roof very close to the Times Square Bldg.
The Rochester Falcon Watchers had been tirelessly looking for her since they last saw her on Wednesday, June 23rd. They never gave up hope that she would return to her family and continue to grace the Rochester skies.
Fly free Freyja! We will miss you.