Wednesday, July 27th, 2022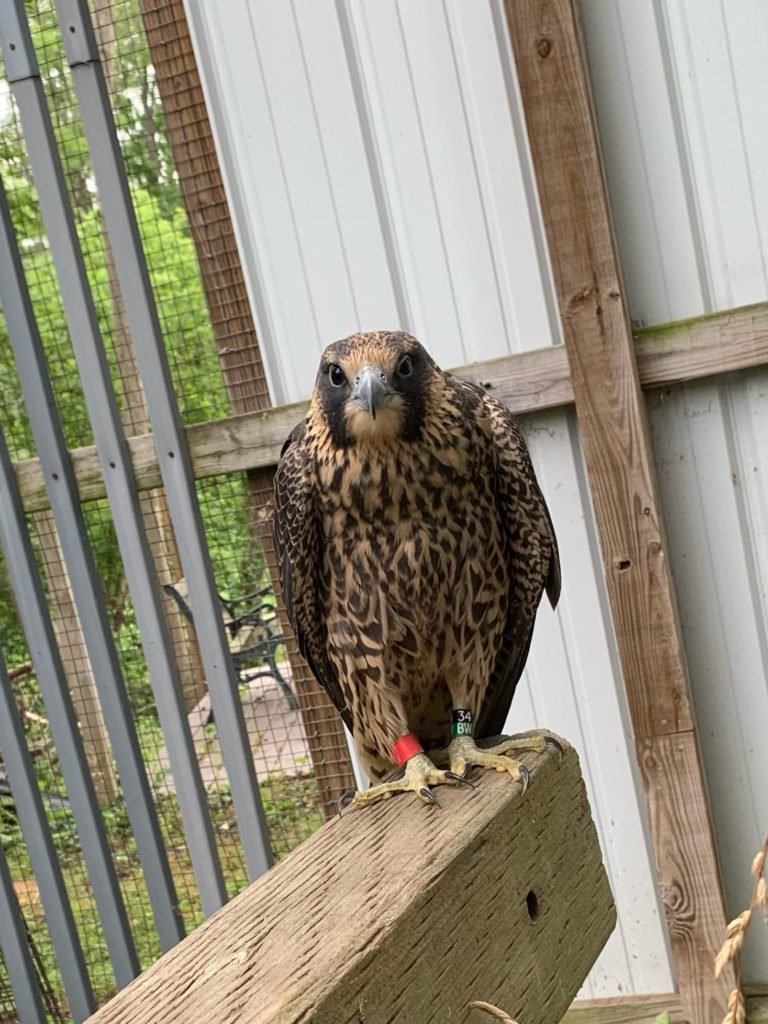 June visited Zara to see how she was progressing. She took this picture of her in the rehabbers flight cage.
There was a little worry, because she was holding her right wing slightly lower than her left wing. Zara can fly, but she isn't getting a lot of height yet,
Zara got an X-Ray yesterday and we received very good news. There are no broken bones! She has some soft tissue damage, which should heal with time.
Zara continues to improve and she has a good appetite.
We'll continue to post updates as we receive them.