Do You Believe in Miracles? We do!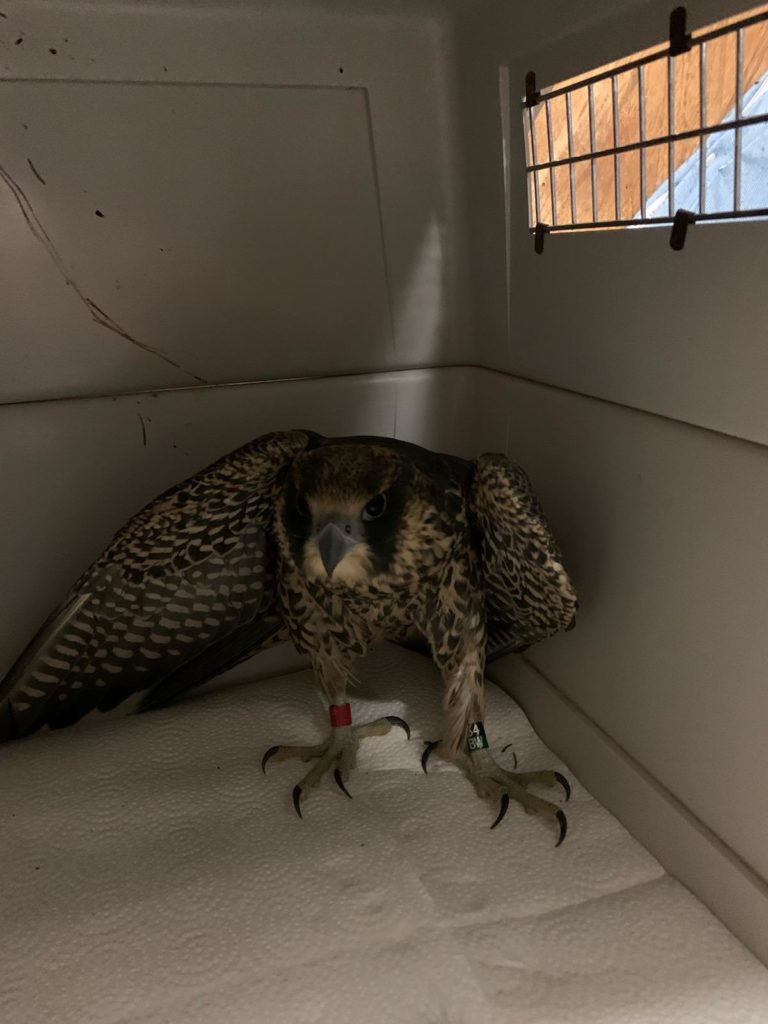 June Summers, President, Genesee Valley Audubon (GVAS), received a call from the owner of the Wilder Bldg last night. They don't go down to the basement frequently, but a member of the staff had to go down there and was startled by a large bird. June and the owner went down to the basement and found a juvenile Peregrine Falcon with a red band! Zara was quite feisty, but they were able to capture her.
June immediately took her to a local rehabber. Zara is thin, but seems to be in good shape. She was fed and will see a Veterinarian today.
You can imagine our total surprise! Zara had been missing for nearly 2 weeks. The Rochester Falcon Watchers now believe in miracles!
We'll post updates as we receive them.