Wednesday, April 7th, 2021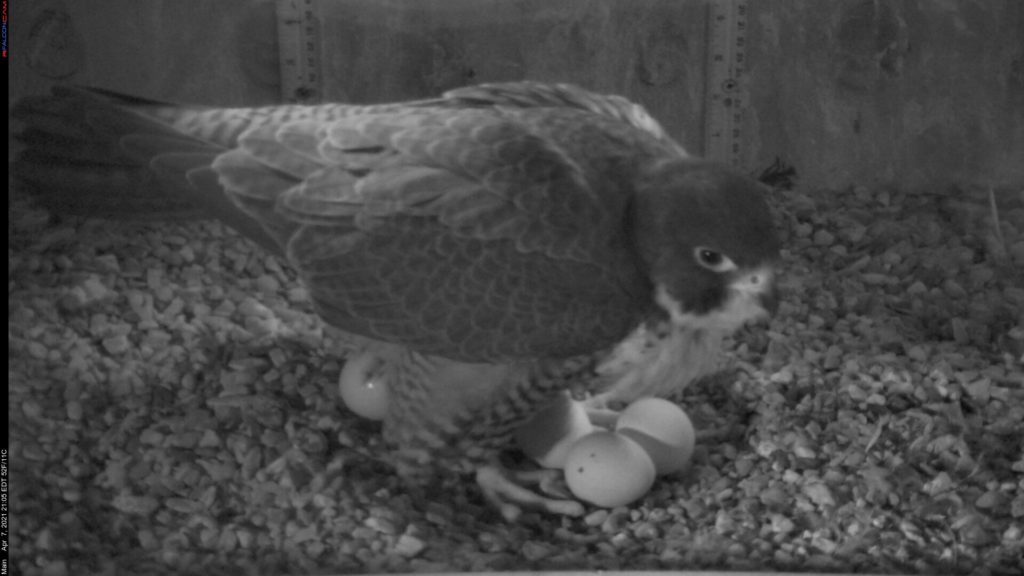 There were a lot of falcon fans watching Beauty on Rfalconcam's Streaming Video when she laid her 4th egg at 9:05 pm. Her average is four eggs, but we'll have to wait to see if she lays a 5th egg this year. If she does, it would be due on 4/10 at approximately 6:00 am.
Hard incubation should begin now, so we'll be seeing Beauty and Dot.ca taking turns on the eggs.