After a Long Wait, Beauty Has Laid her 2nd Egg!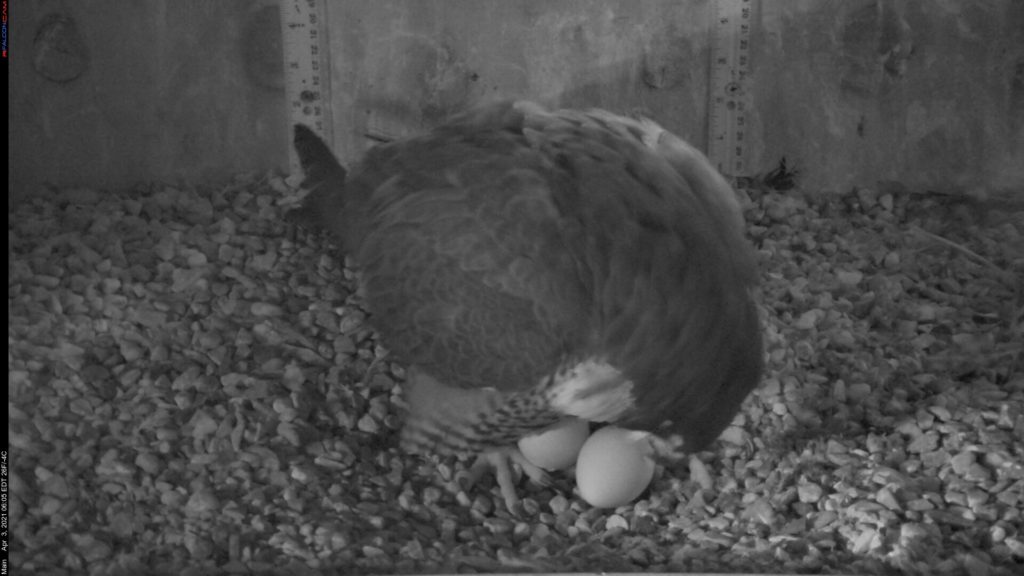 After dealing with an intruder over the past week, Beauty has finally laid her 2nd egg. She usually averages 57 hrs between eggs. It took twice that time for her to lay her 2nd egg. This was due to the 3rd falcon attempting to take her territory.
Shortly after she laid the egg, Dot.ca came in with her breakfast and took his turn on the eggs. When it comes to incubating his eggs, he is very willing.
If all goes well, we could see a 3rd egg on Monday afternoon. Crossing talons!