ROC the Day Results Are In!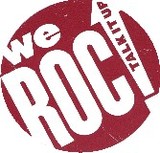 Well, the results are in. ROC the Day was a huge success for the Rochester Falconcam and GVAS.
Because of all of you, the Rochester Falconcam raised nearly $1,500! Plus GVAS & Rfalconcam were one of four nonprofit groups chosen to receive an extra $5,000 from the Rochester Area Community Foundation. 80% ($4,000) of this will go to the Rochester Falconcam to help keep the cameras running, bringing our total from ROC the Day up to $5,500!
Remember that the next ROC the Day will be held on December 12, 2012. 🙂
Thanks everyone!