The 2015 Rfalconcam Calendar is now Available!
The Rfalconcam 2015 calendar is now available and ready for sale at our Zazzle store just in time for the holidays! There were some stunning images captured by our main camera this year. So many to choose from.
Many thanks to this year's contributors; Annette, Ginny, Pat, Donna, Teresa, Kris, Ei (Dumpsterkitty), Kathy, Lisa, Dana and Carol.
Please consider purchasing one for yourself to help support the Rochester Falconcam.
Link for New Calendar:
http://www.zazzle.com/2015_calendar_main_cam_collages-158789746649432508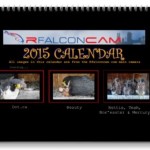 Special thanks to Merchandise Team Member Dana for putting this calendar together. All your hard work is much appreciated!