2014 Rfalconcam Ornaments Available at Our Zazzle Store!
For the holidays, we are offering four new Rfalconcam ornaments. Each ornament features two images of our young falcons hatched this year in 2014; Nettie, Tesh, Mercury and Nor'easter.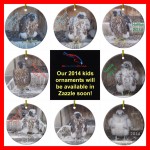 We hope that you enjoy these ornaments. As always, we thank you for your support of Rfalconcam.
Here are the links for all four ornaments.
Nettie:
http://www.zazzle.com/2014_nettie_ornament-175645792723121663
Tesh:
http://www.zazzle.com/2014_tesh_ornament-175122884672431314
Mercury:
http://www.zazzle.com/2014_mercury_ornament-175940804421380264
Nor'easter:
http://www.zazzle.com/2014_noreaster_ornament-175092420510225340