Welcome Egg #2!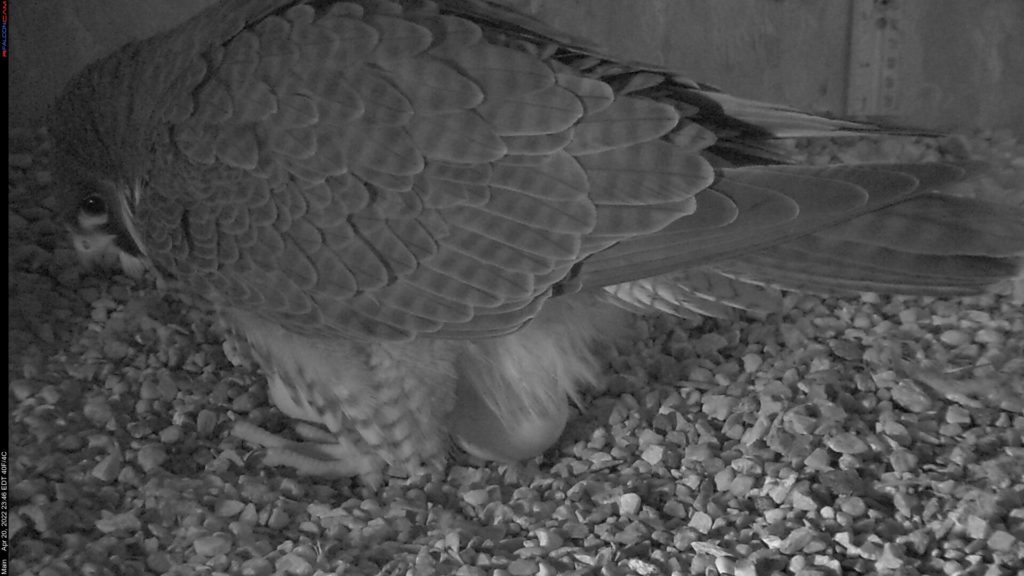 While most of us were sleeping, UF was busy laying her second egg. Online Rochester Falcon Fan, NCA Falcons, was awake and posted this picture on the Rfalconcam Forum.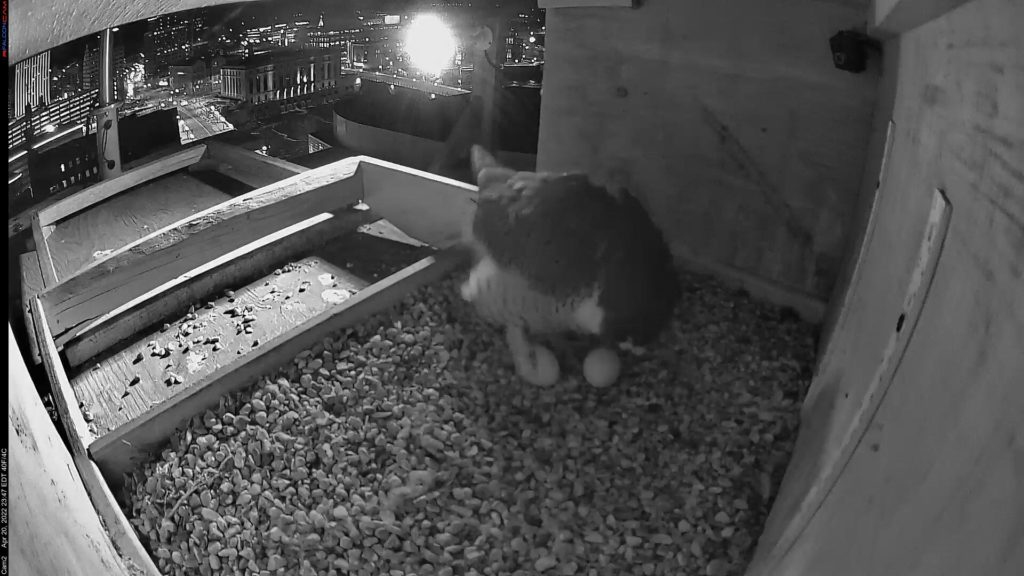 UF spent the overnight in the nest box with her eggs.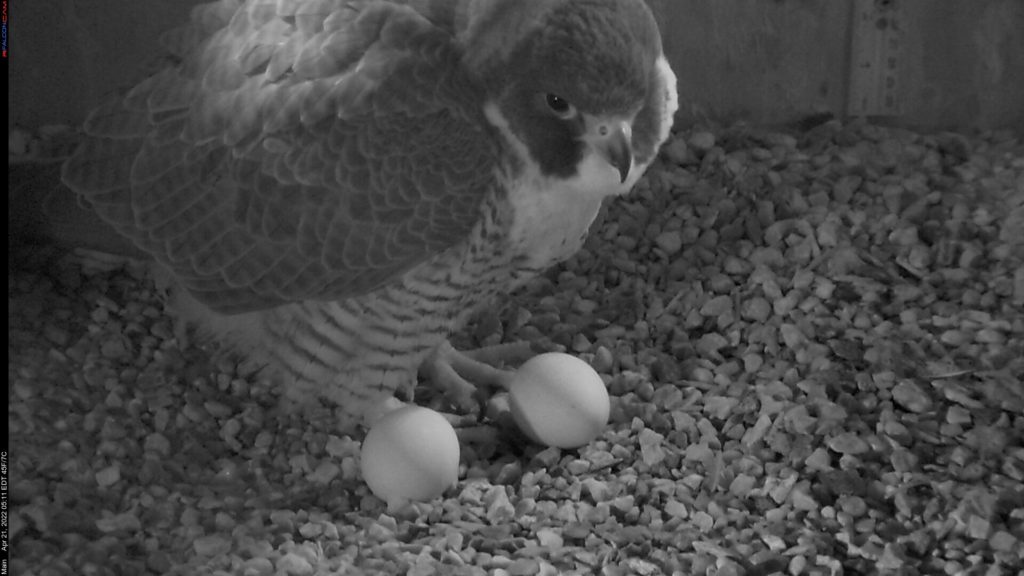 UT brought UF breakfast early this morning and got his first look at his eggs.