Fly Free Quest ♥️
It is with great sorrow that we have to report the loss of Quest from 2008.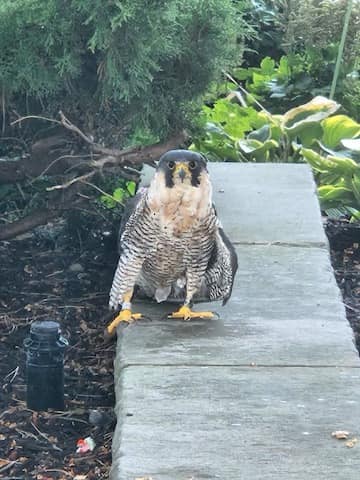 The Canadian Peregrine Foundation reported on their Facebook page that Quest was found on the ground with a very badly injured wing. Our good friend Mark Nash from the CPF arrived and took Quest immediately to the vet. X-Rays were taken and it was determined that she was too badly injured to ever fly again and that she was in a great deal of pain. The decision was made to euthanize her.
We would like to thank Mark Nash, the Canadian Peregrine Foundation and all of those involved with helping Quest get the care she needed.
Fly Free Beautiful Quest. ♥️