Rochester Falconcam Cameras Open for 2009!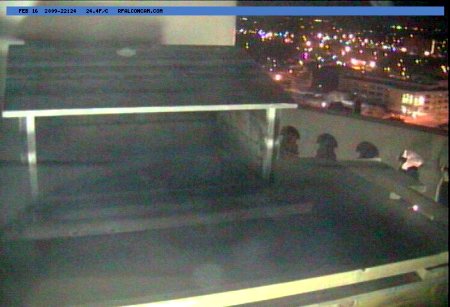 We're happy to announce that we've turned on the three cameras at the nest box that was installed at the historic Powers Building in downtown Rochester late last year. This is the nest box that used to be located on the Kodak tower. A second nest box has been installed about a block away from this one at the Times Square building.
The Rochester Falconcam team is still working on getting cameras up and running there, and there are some technical tweaks still to be made at the Powers Building. Mariah hasn't yet put in an appearance before the cameras, but we invite you to take an early look while we wait for the 2009 "falcon season" to move into high gear. Check out the Rochester Falconcam's Multicam page to see if you're the first to spot Mariah. And be sure to read the Falconwatch blog for all the latest news from our on-site watchers!