Wednesday Morning Fledge Watch (6:30 – 10:00 am) – 7/1/20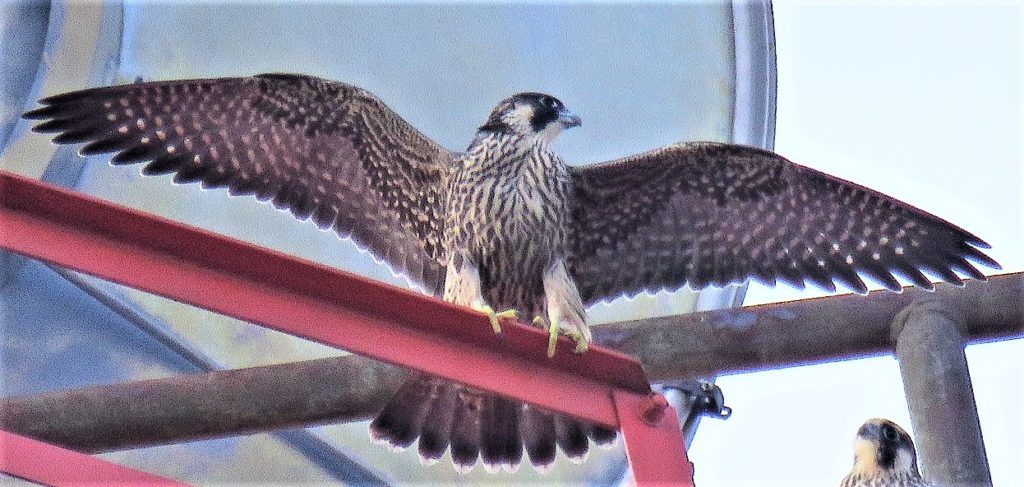 By Rochester Falcon Watcher Carol P.
Morning Watchers: Dana, Larry O & Carol P.
Weather: Cool and beautiful! Clouds and Sun with temps going up to mid 80's later today. 70's during the watch.
Happy July 1st! June has ended. It was a very dry month here in Rochester, NY.
My watch started on the Court St Bridge and ended near City Hall. All 3 juvies were in attendance, along with both Beauty and Dot.ca. I didn't see much of Hope yesterday, but she was up front and center today.
Lots of flying and talon tagging by our three young ones. Hope is very close to hunting on her own. She stooped on a Robin twice today. The Robin was very lucky that she is a hunter in training.
At one point Beauty brought in breakfast and all three had a good meal from it. Dot.ca sat above them keeping watch on the Frontier Communication Tower.
Their flights took them far to the north and east. When all three juvies headed towards High Falls, Larry O and Dana headed over there just in case they were flying through the gorge. Our favorite place to watch!
All three ended up back at the Frontier Communication Tower. Dana and Larry did not see them in the gorge.
Here are some of my favorite pictures from today's watch. Enjoy!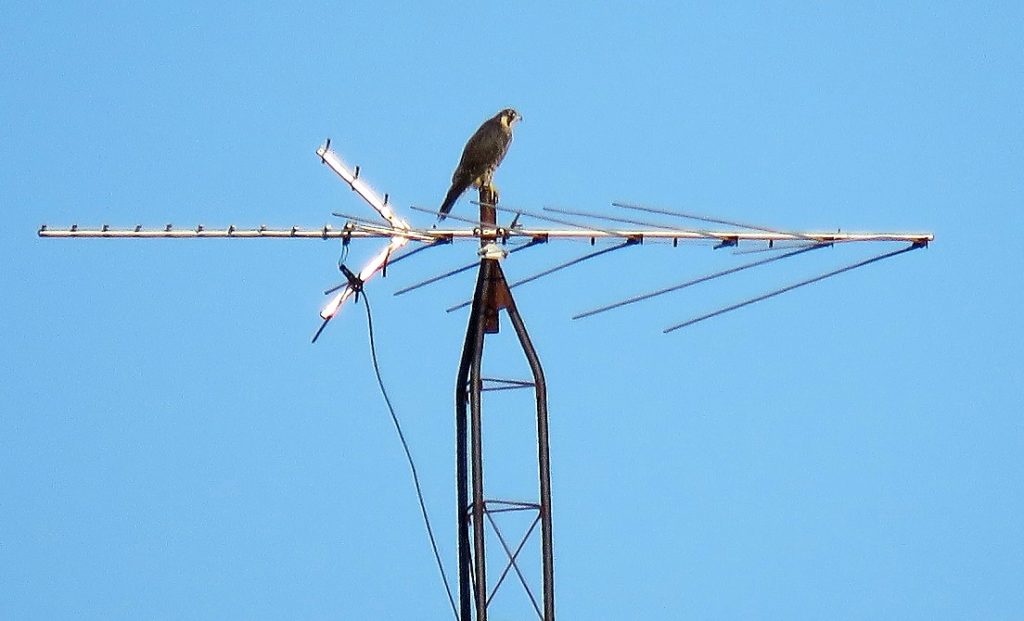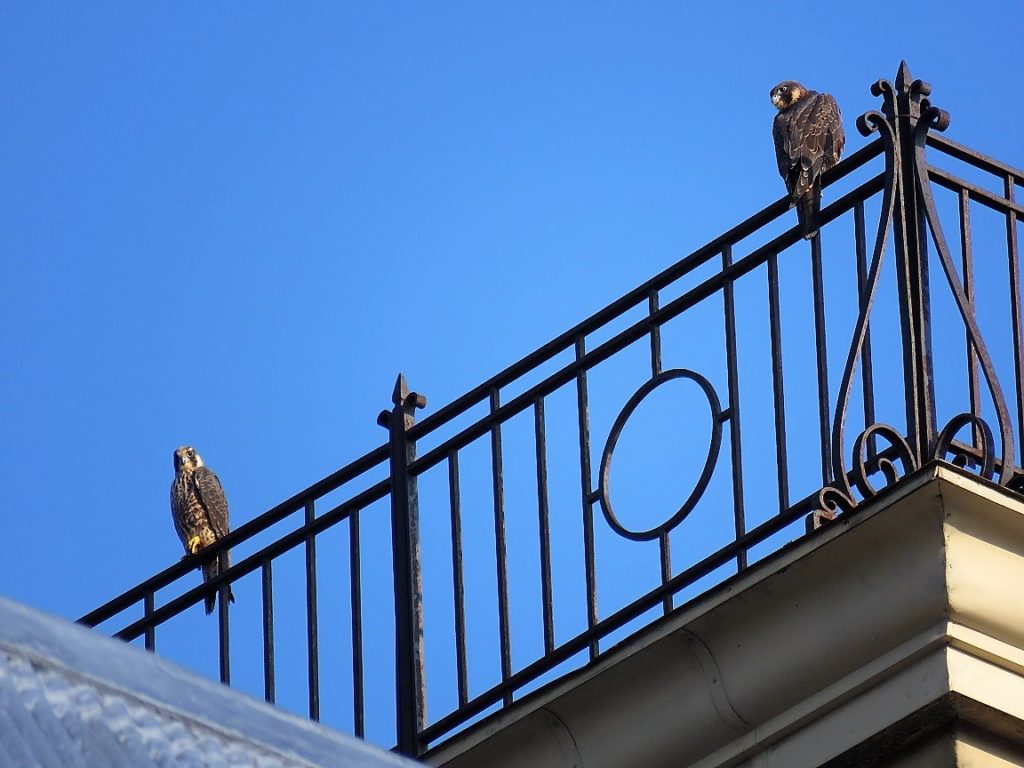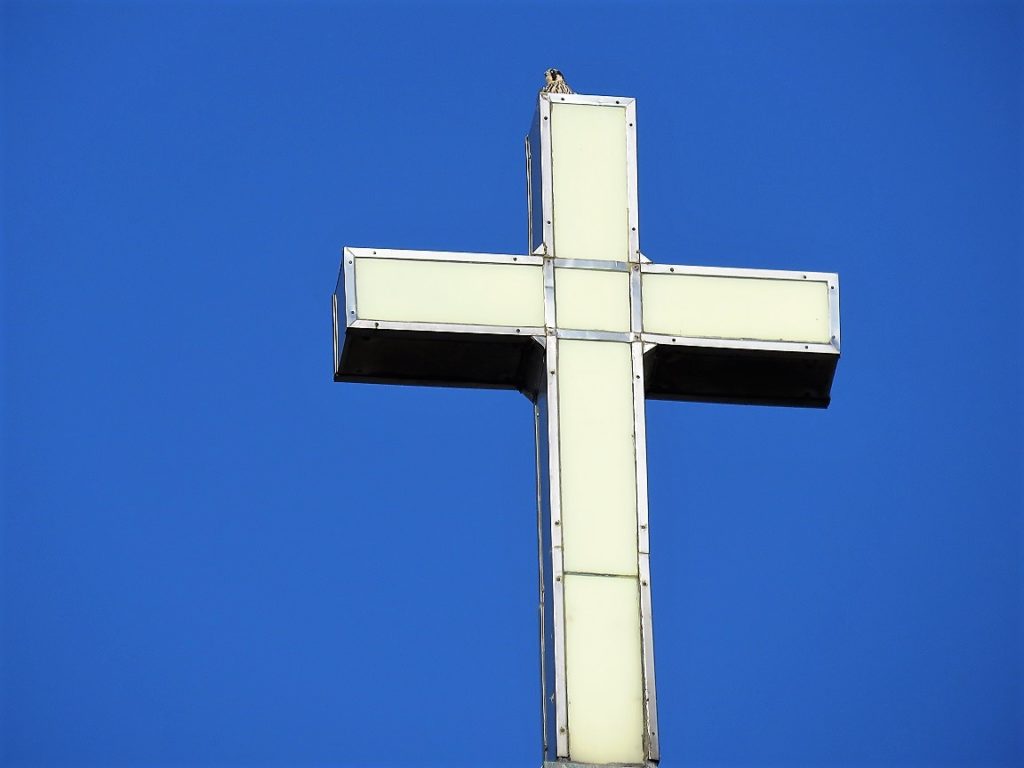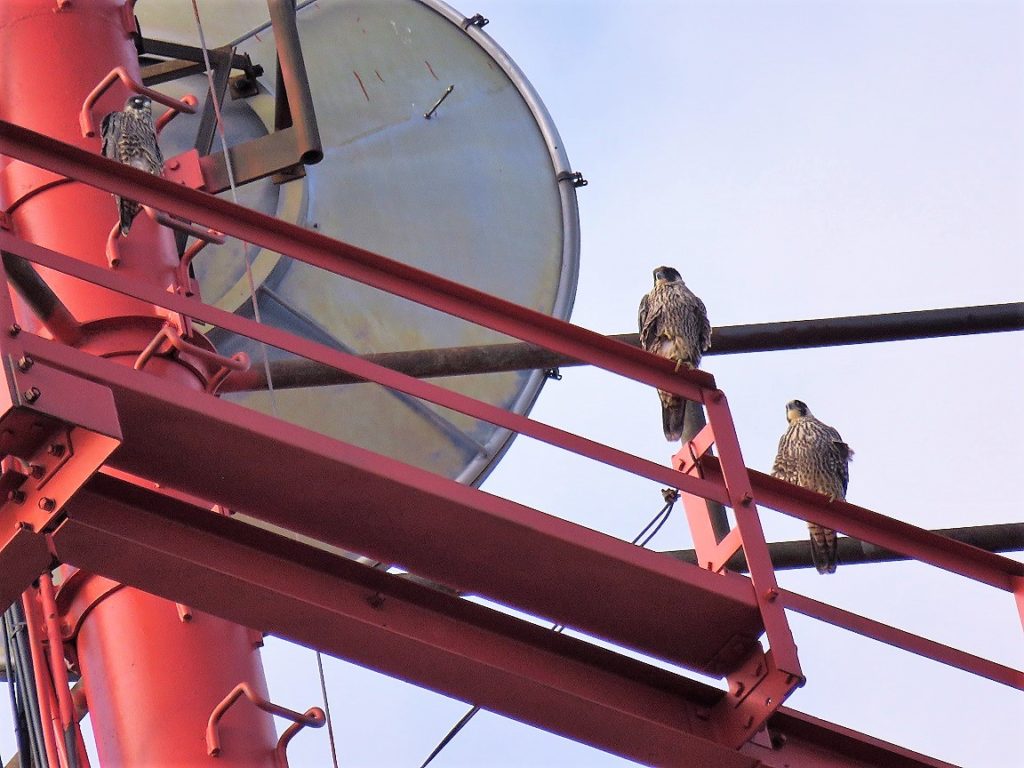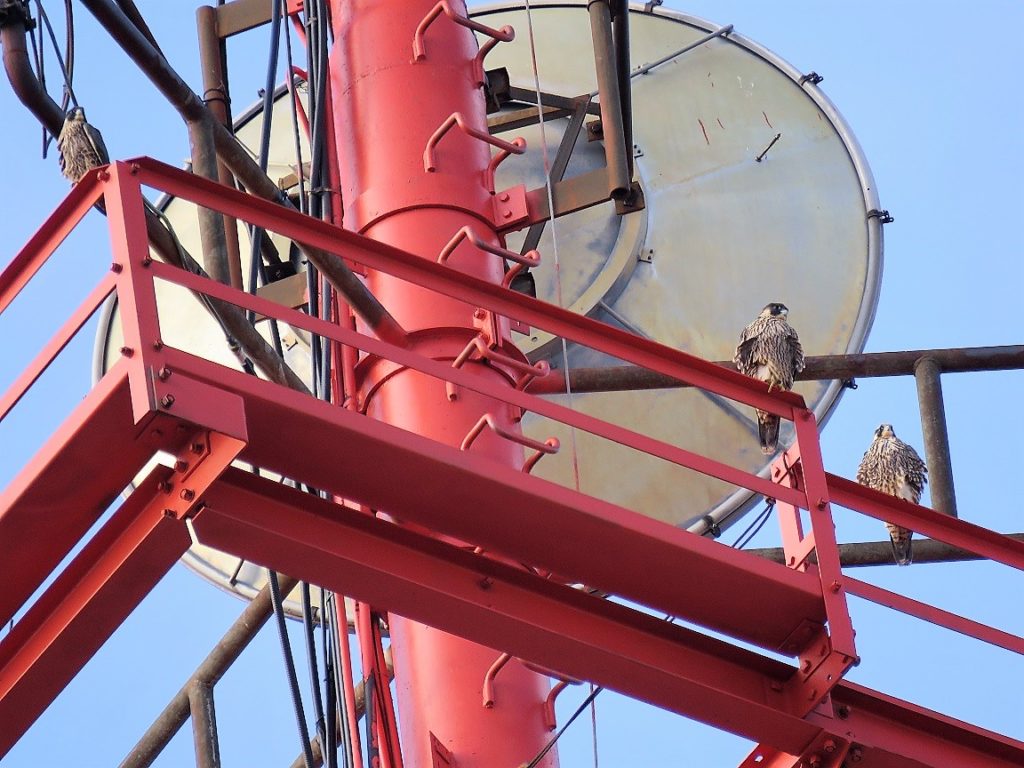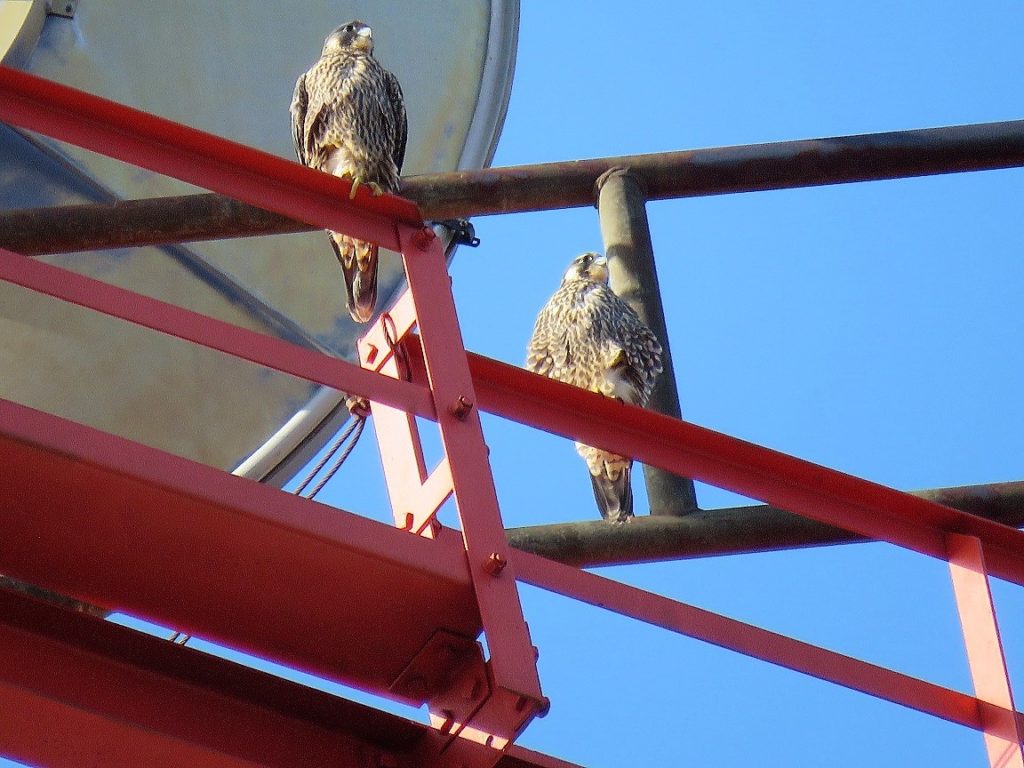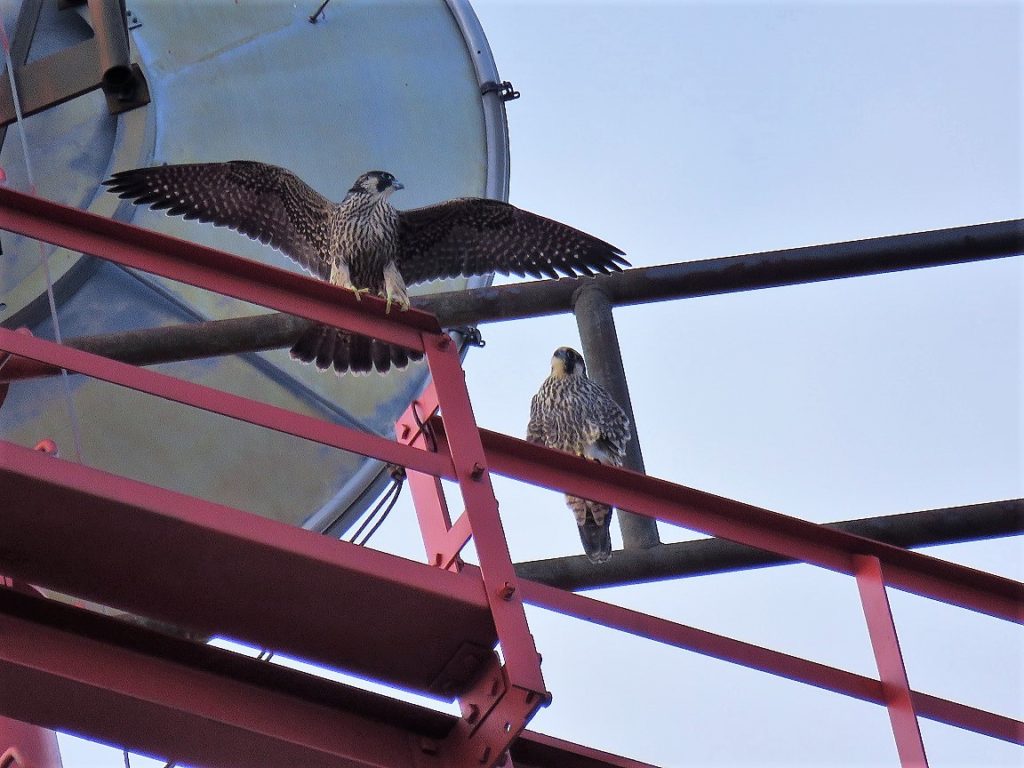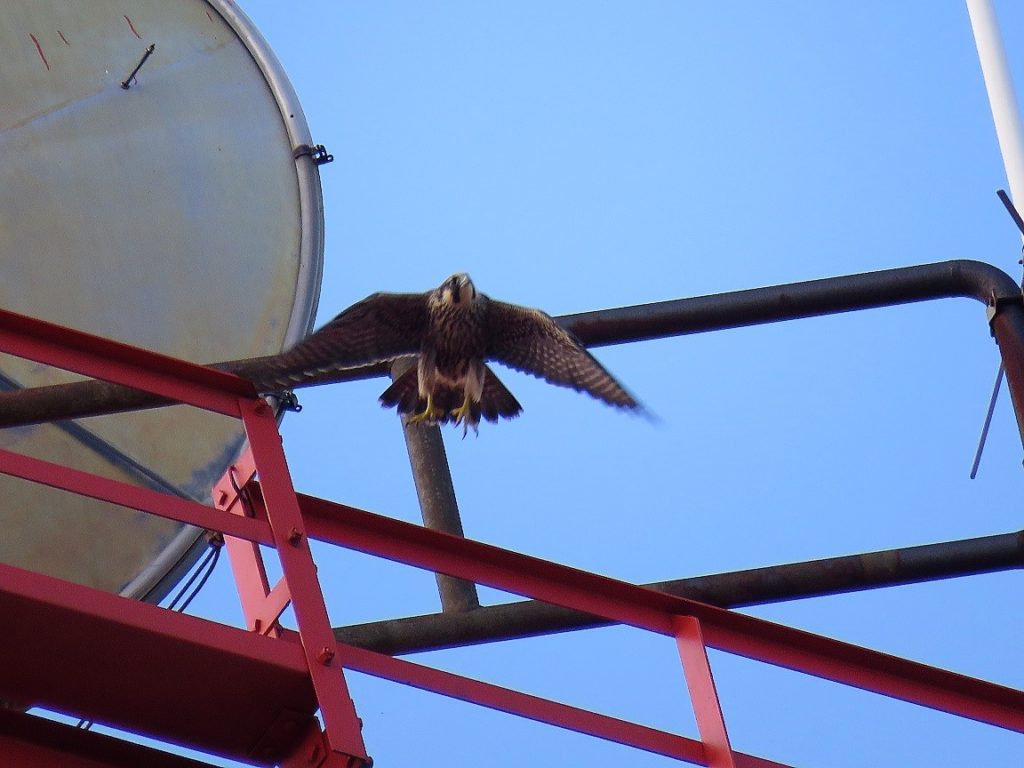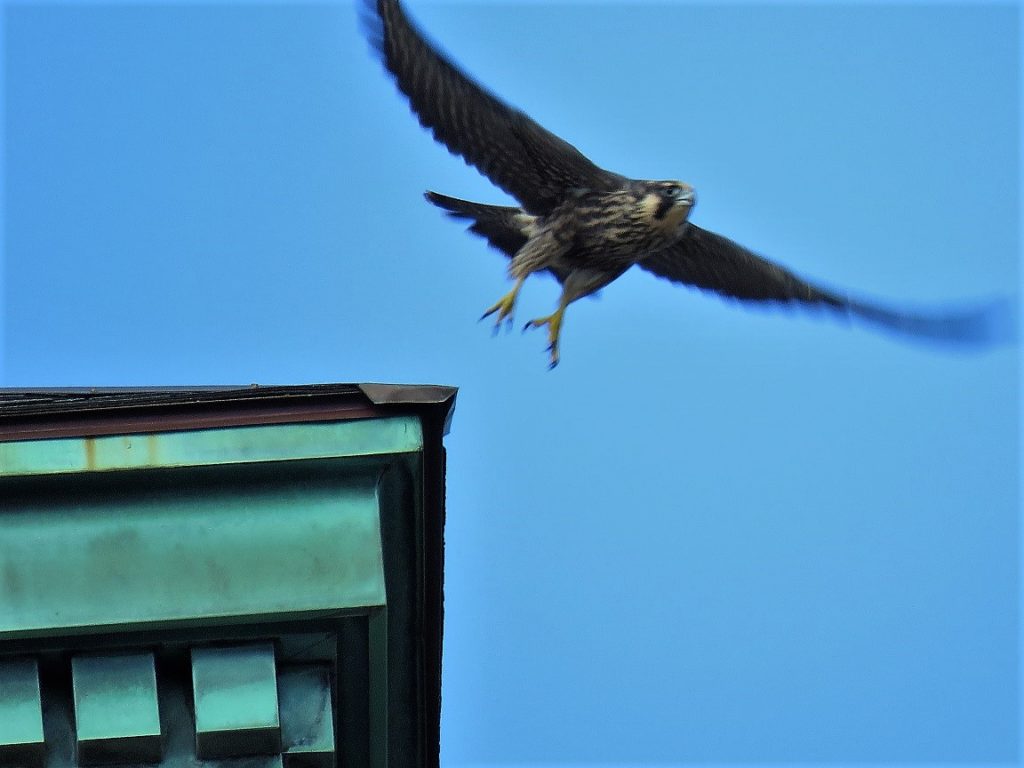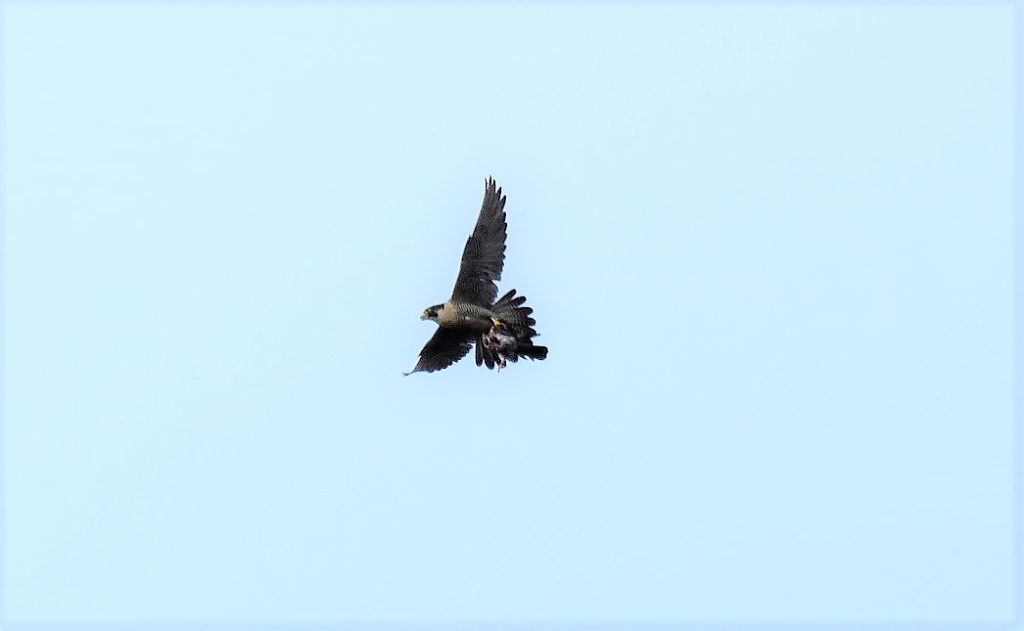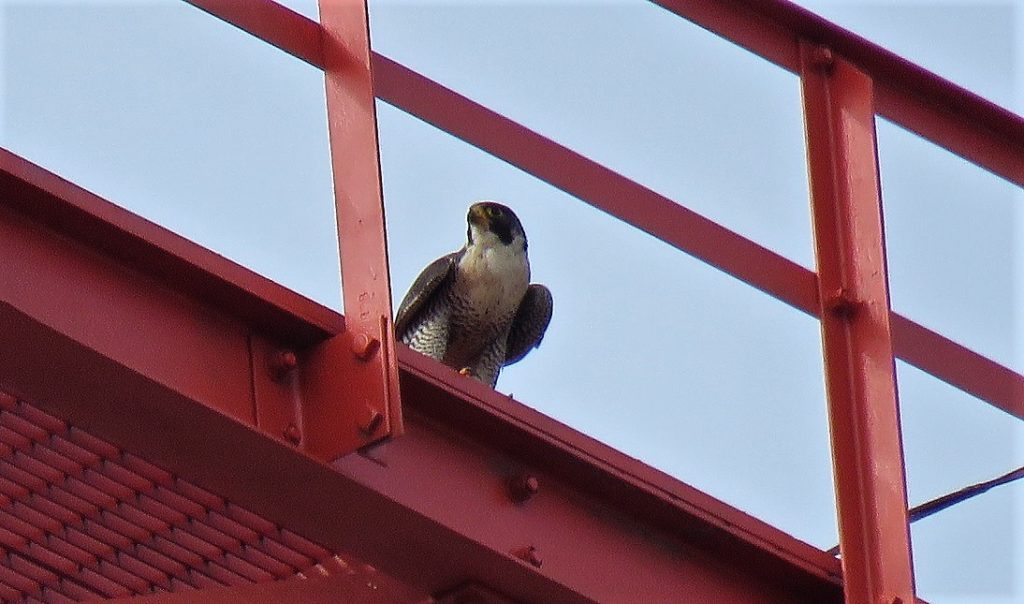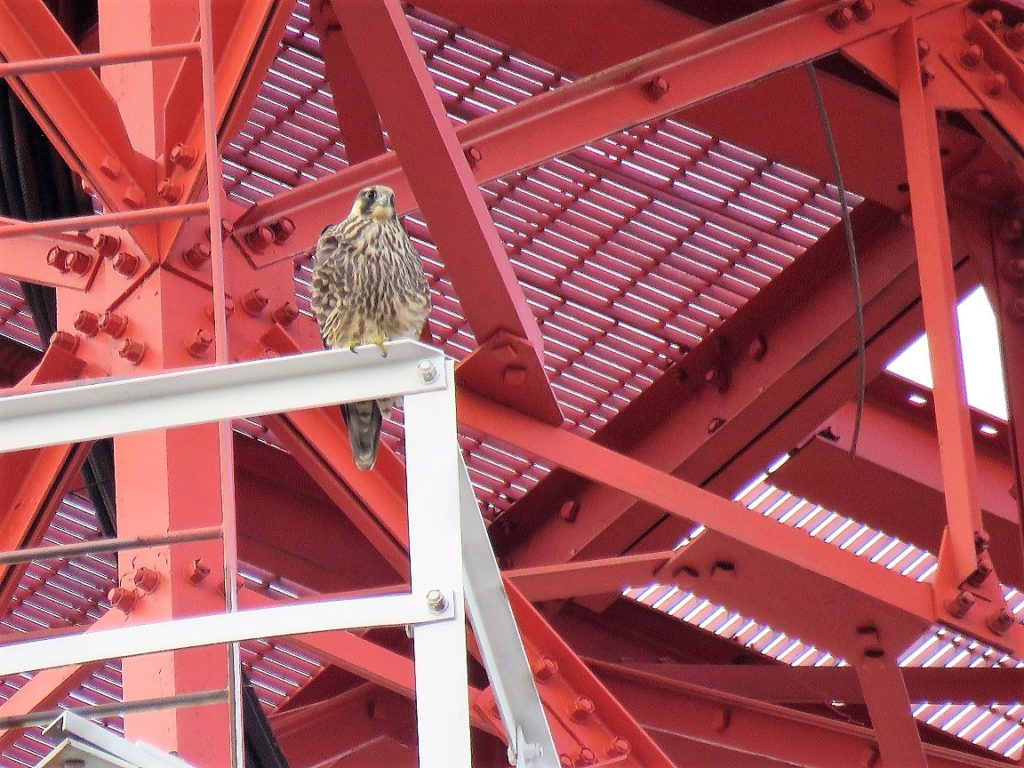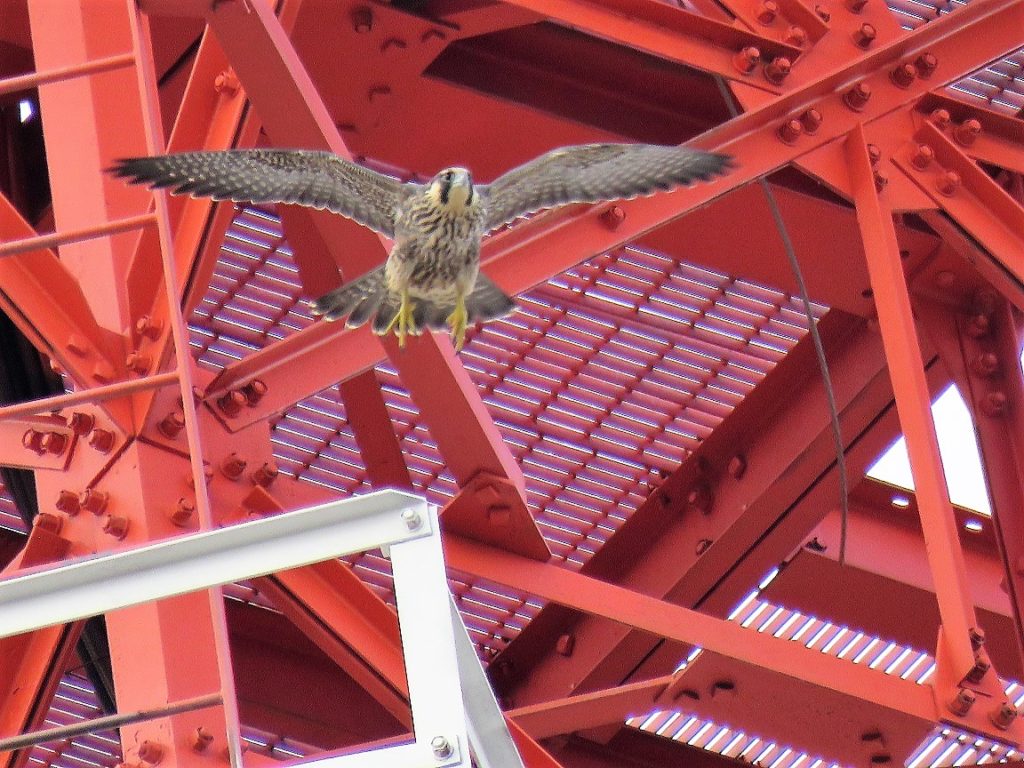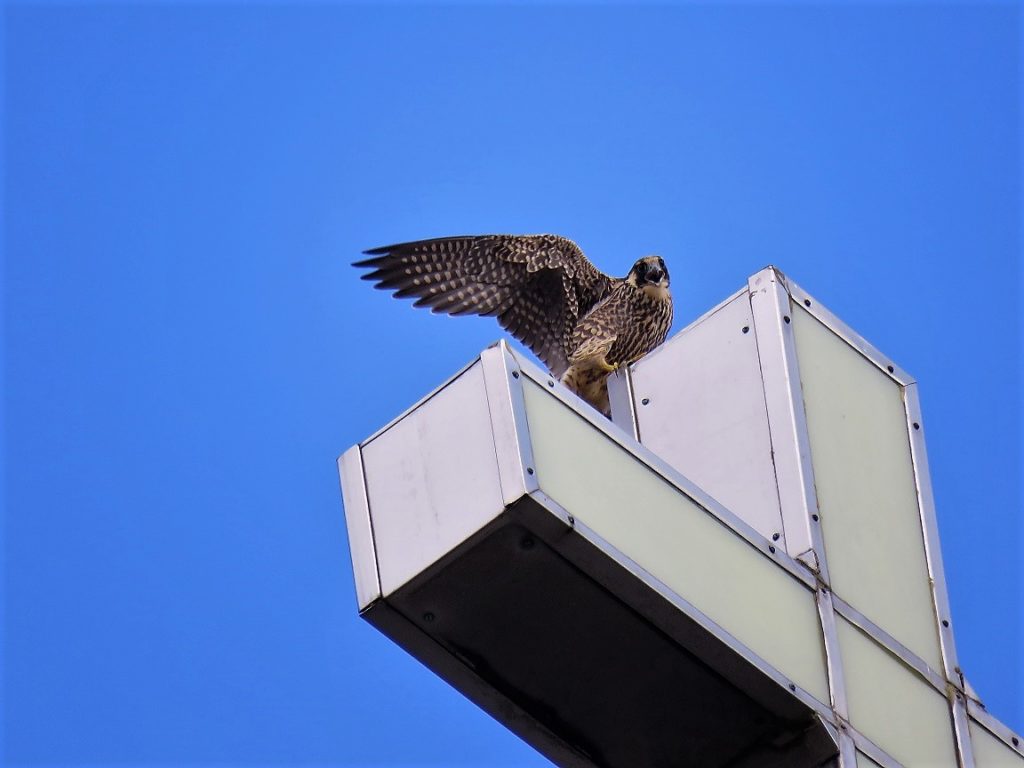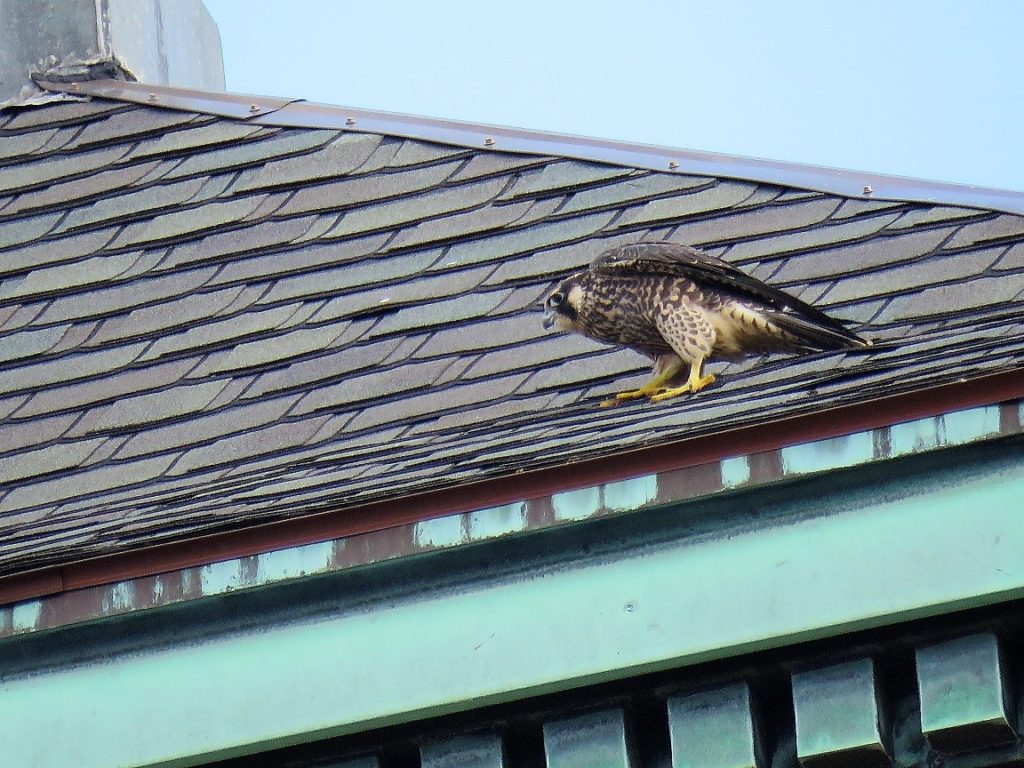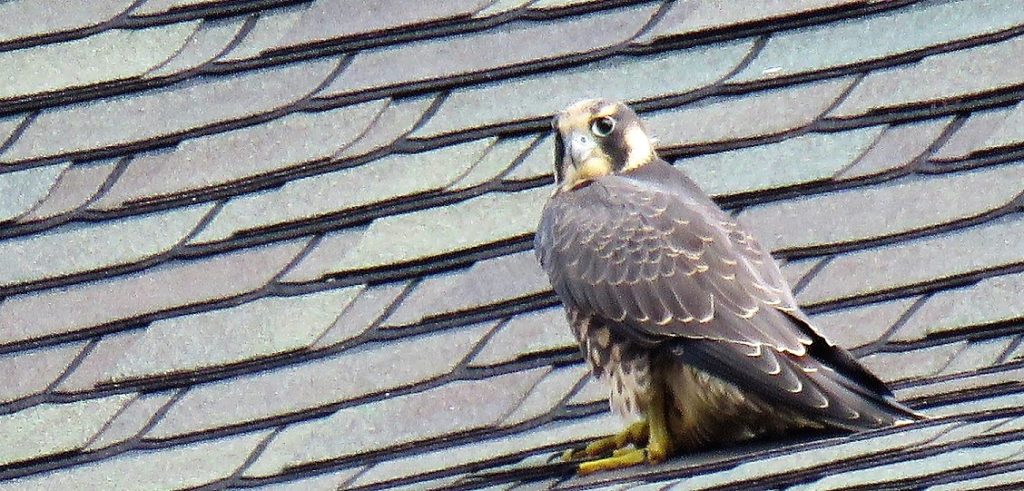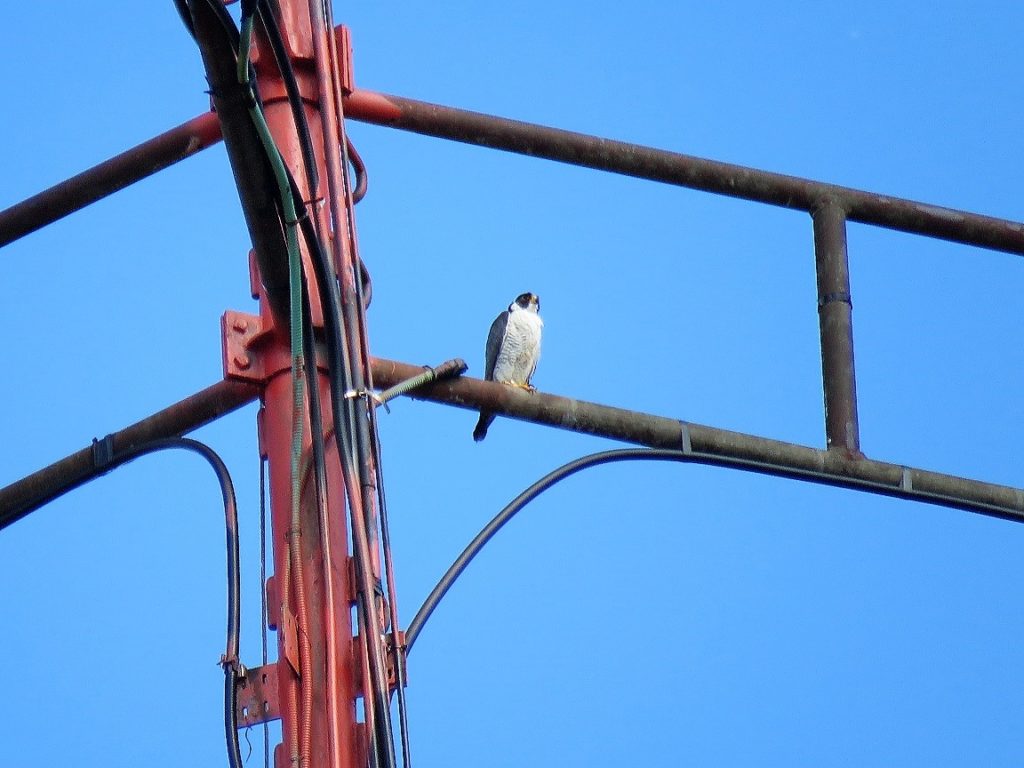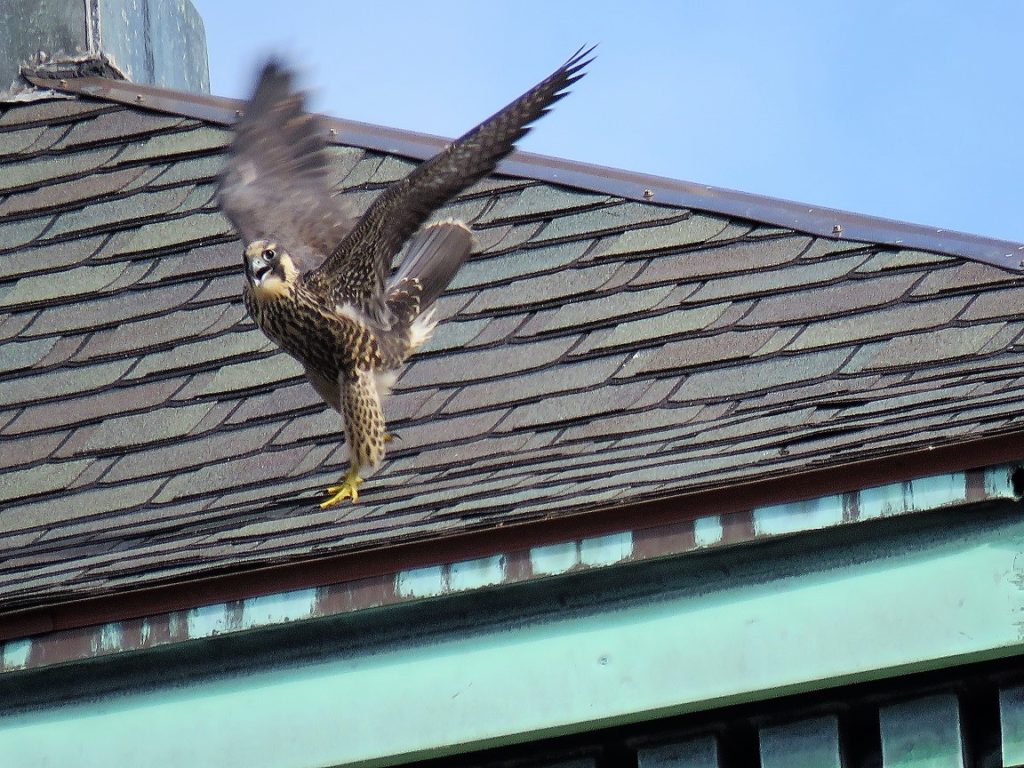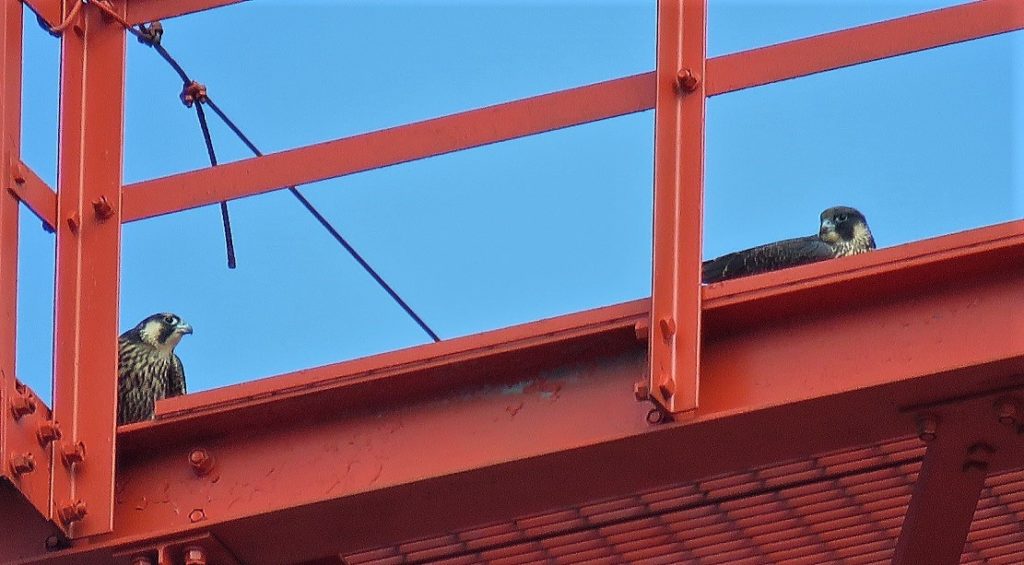 I just love when the juvies spread their wings…so beautiful!