Fledge Watch Report – 6/28/21
By Rochester Falcon Watcher Carol P.
Watchers (during my watch): Larry O and Carol P.
6:30 to 9:00 am
Hot, hot, hot! Another scorcher with temps up into the 90's expected today. I decided to stay in the hole (aka Aqueduct St) where there was a lot of shade and a nice breeze. At least it was bearable there.
Thankfully, just after I parked my car, Golden showed up carrying food. He landed on the Wilder Bldg and made his way down to the SW corner. He played with his food for awhile, then cached it near the SW corner. He is such a busy young falcon. lol
Golden made his way back to the ladder and then took off, flying gracefully above me. I felt honored to be there to see just how well he is doing. He headed back towards the Times Square Bldg, where Dot.ca was prepping or eating food on the SE corner nook. This is a spot the adults will cache food.
Golden continued towards downtown where I lost sight of him as he flew directly into the sun over the Hyatt. He next showed up flying high above the Xerox Bldg.
Dot.ca finished with what he was doing and took off, clutching a small "package" of food. DC flew over me, heading east over the river. Not quite sure where he was taking this bit of food?
Beauty had spent most of the morning at the Powers nest box. Larry O joined me for a short while before heading out.
While he was there, a juvie (assumed to be Golden) came in vocalizing. He landed on the NE wing ledge and walked in out of sight. Probably for a nap. Beauty flew over from Powers, landing on the TSB nest box platform. After a few minutes, she walked in to enter the nest box.
I'm just going to say, that I have not given up on Freyja. I won't for a long time. We have had miracles happen in past years when juvies had disappeared for awhile. I'm still hoping she'll show up some day. 🙂
The heat was rising and all was quiet, so I ended my downtown watch. On the way home, I stopped to check out the ST juvies. I was just in time to see two juvies flying together over the river. One had a scrap of food and the other one wanted it. The chase was on. The 3rd juvie was eating. So happy to see Billie and Beau's three juvies doing well.
Here are some of my favorite pictures from today's watch. Enjoy and keep cool!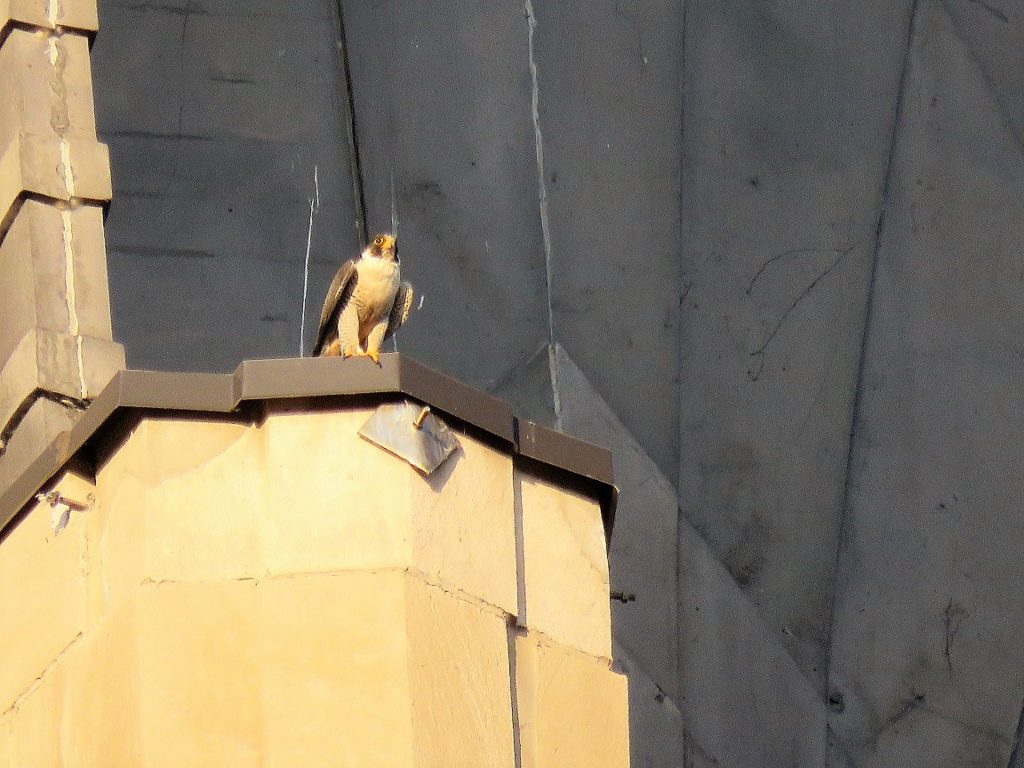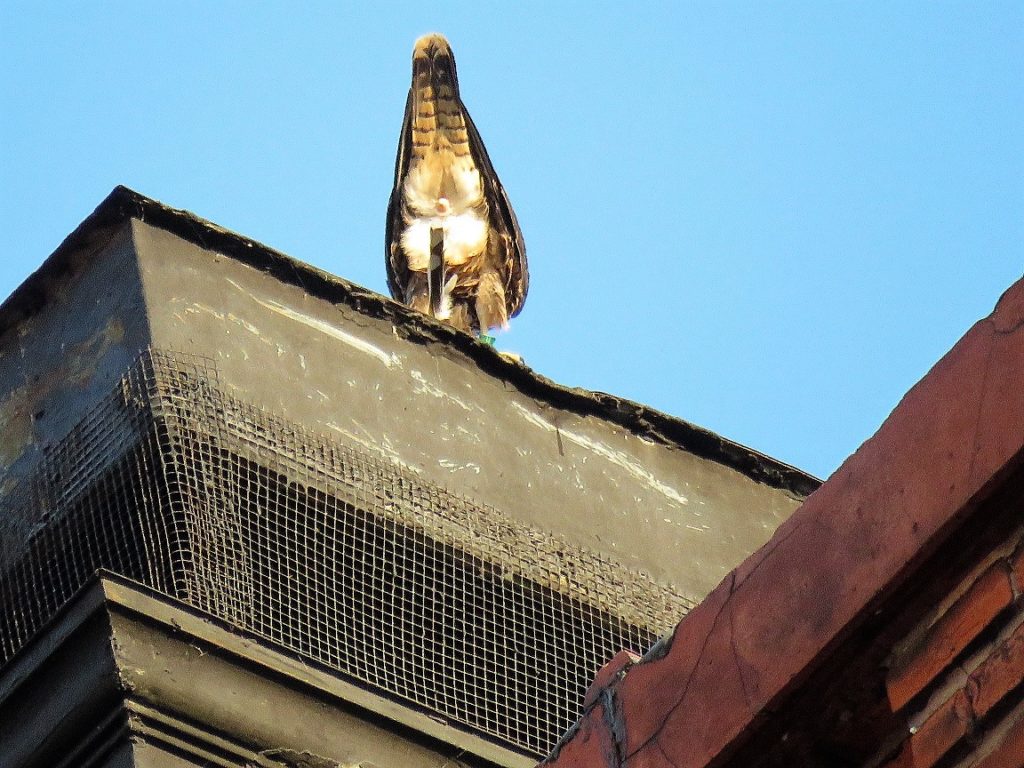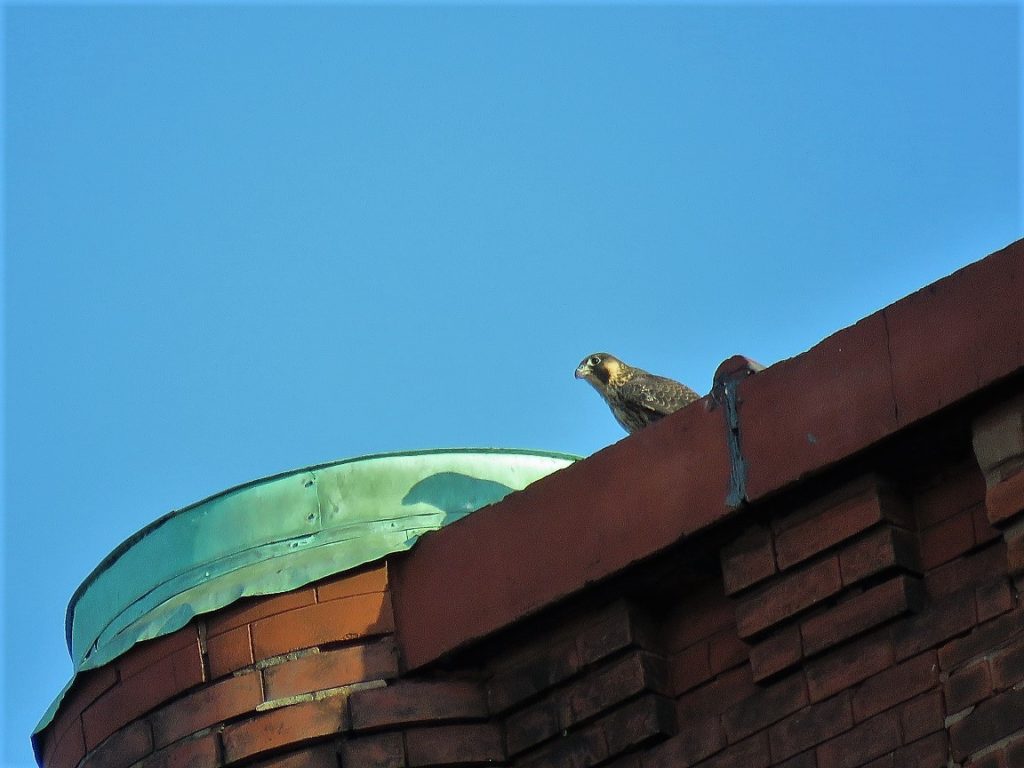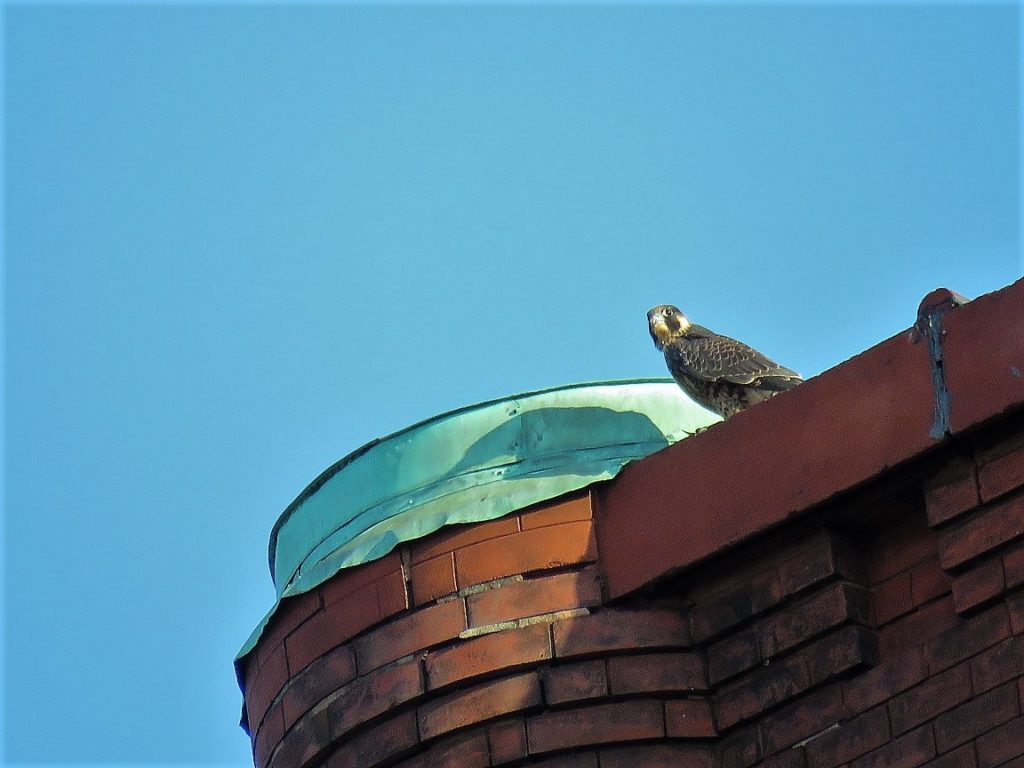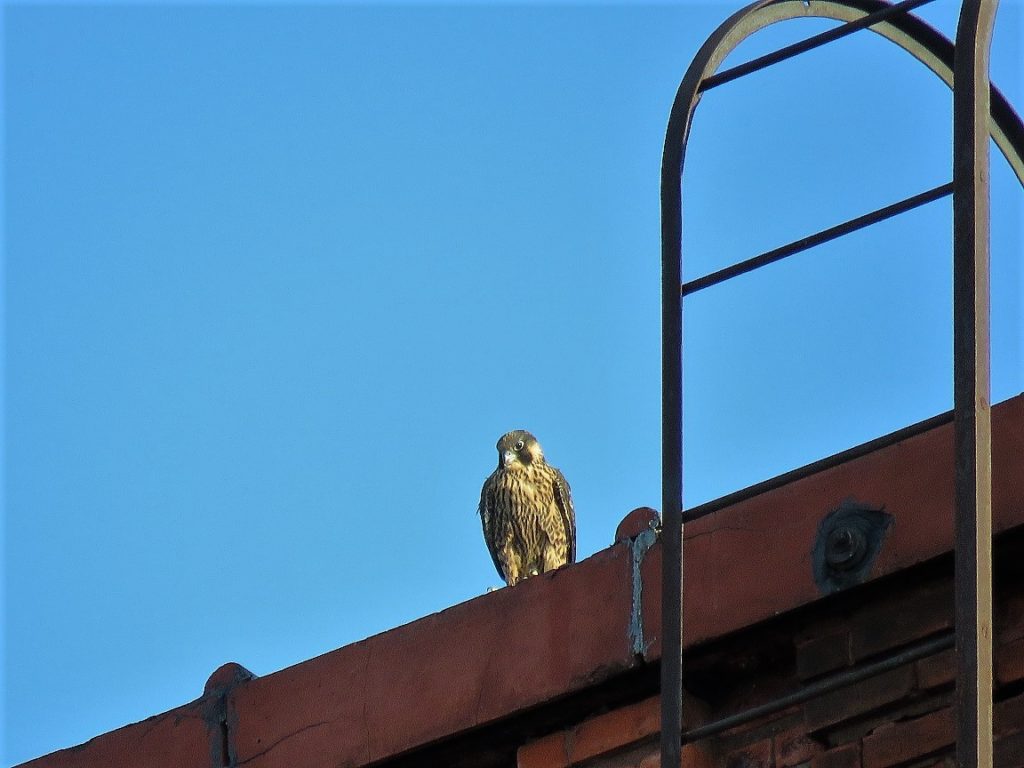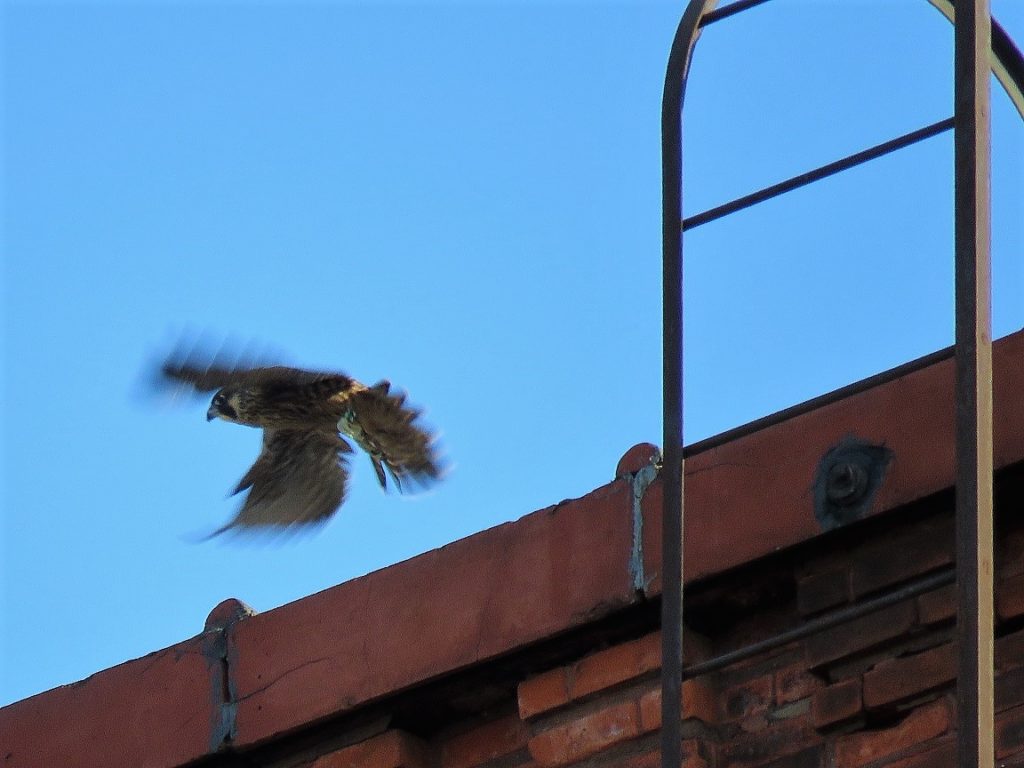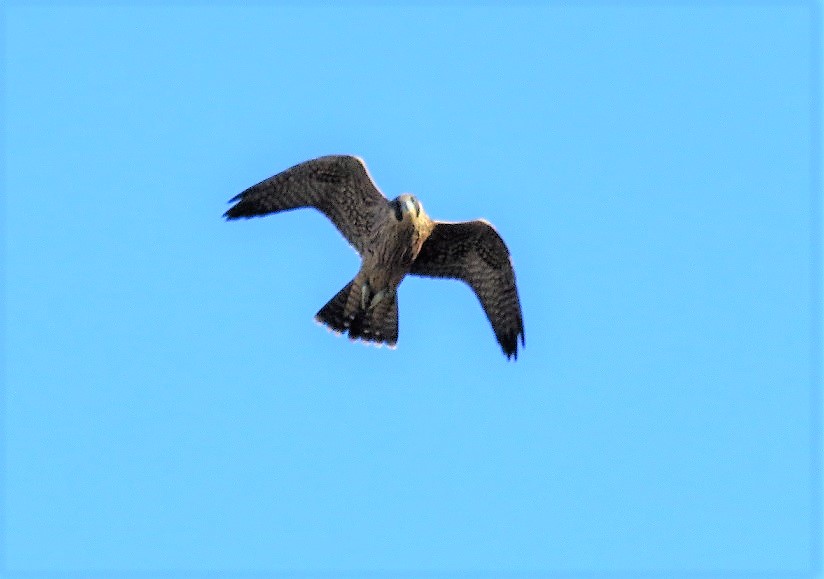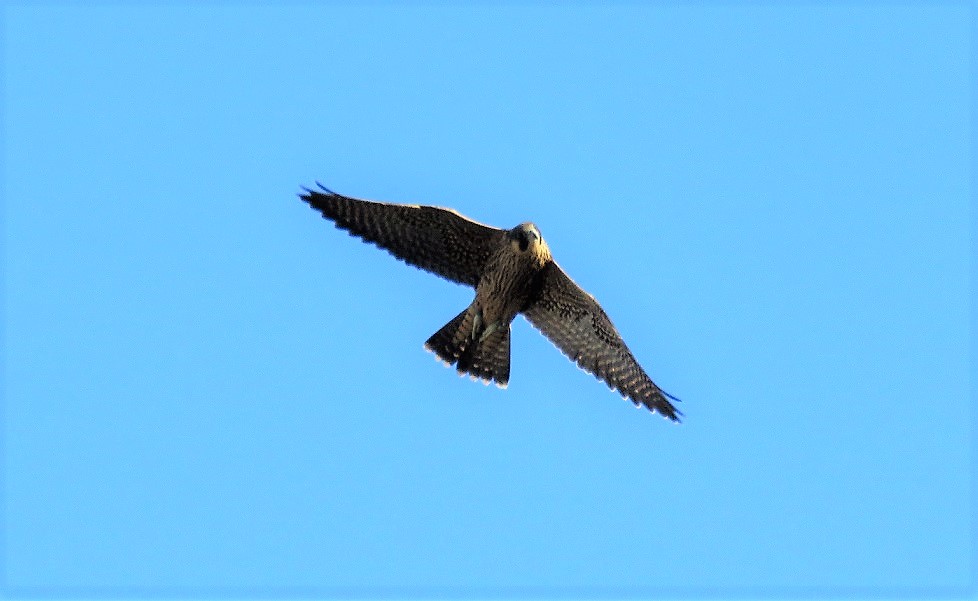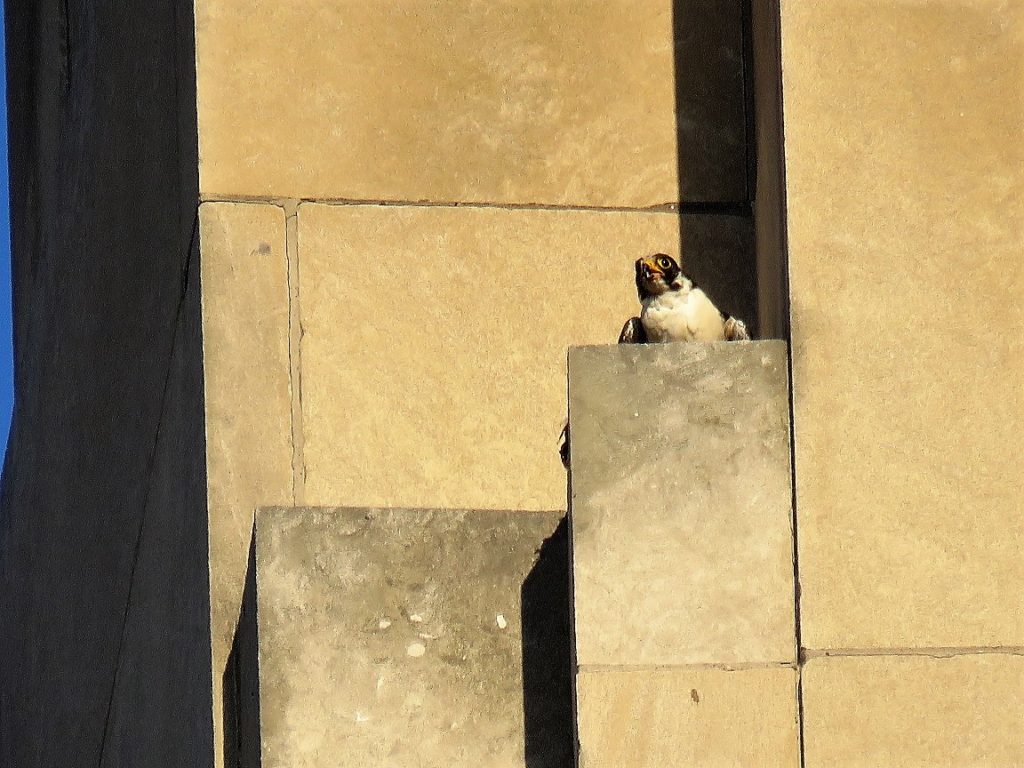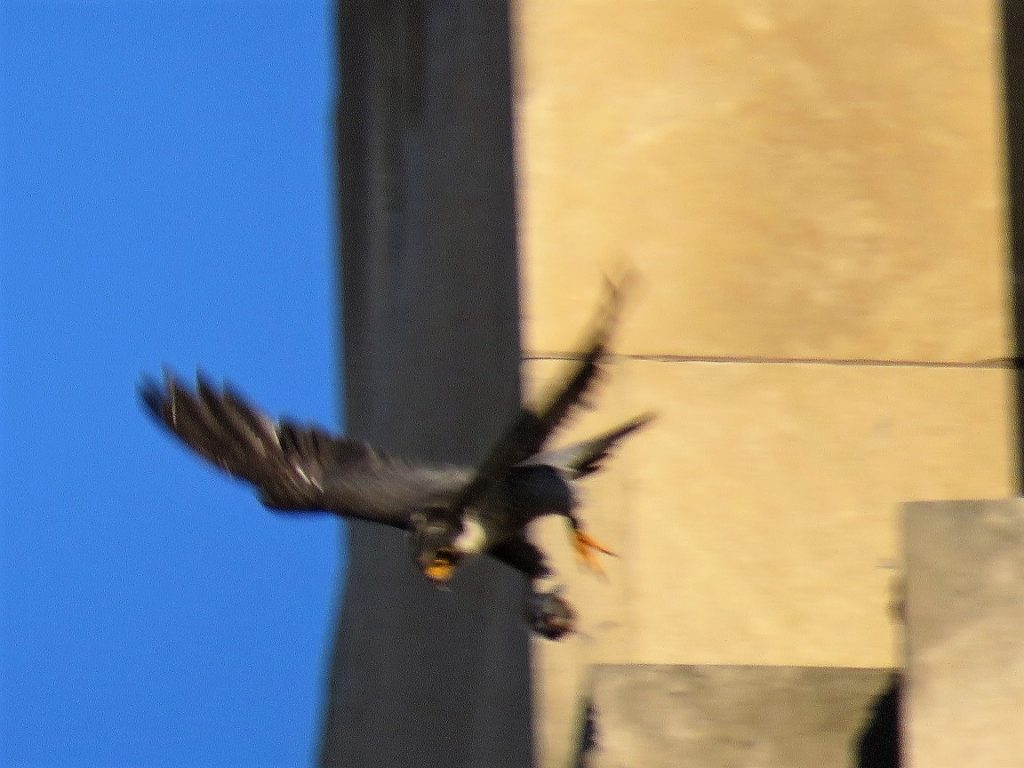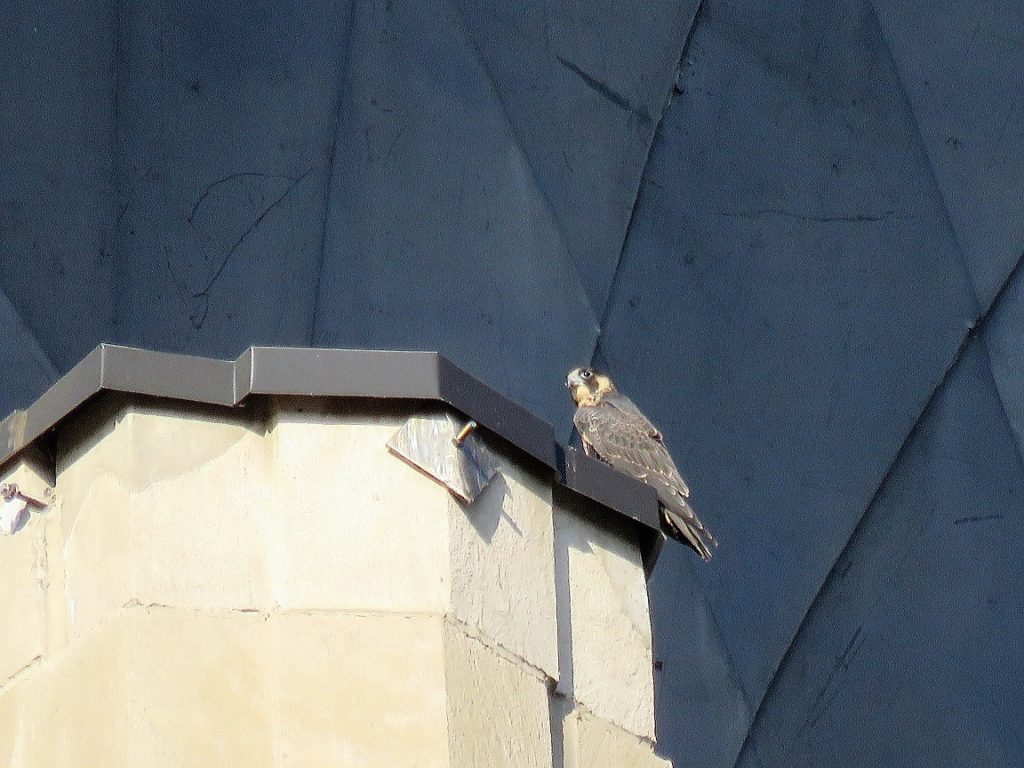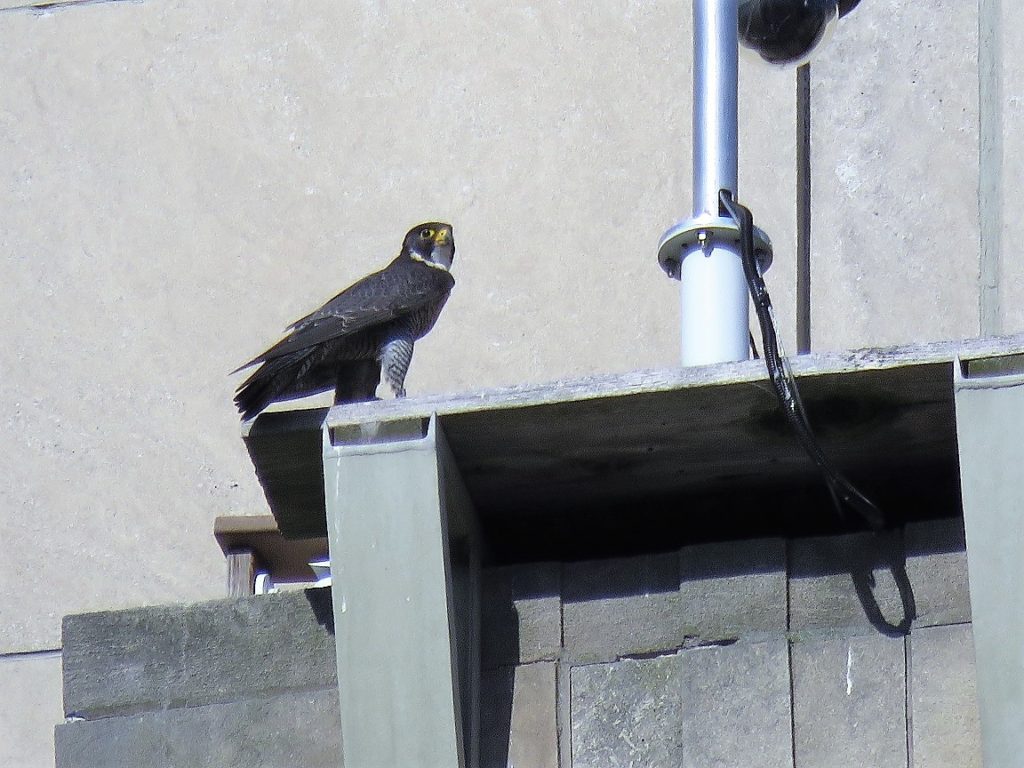 Now for the 2nd Part of my morning watch. At ST I found all three of Billie and Beau's young ones. Two were flying high, chasing each other. One eating breakfast. I just love knowing that these juvies are Mariah & Kaver's great grand kids!