Fledge Watch Report – 6/27/21
By Rochester Falcon Watcher Carol P.
Watchers (during my watch): Dana, Linda, Lisa, Larry O and Carol P. Bonus drive-by by Dan. 🙂
7:00 am to 10:00 am.
The heat and humidity is rising here in Rochester, NY today. It was almost 80 degrees (F) when I started driving around downtown at 7:00 am. My phone says it is 90 degrees as I type this at 1:35 pm. Temps are expected to go up well into the 90's. I joined Dana on the Court St Bridge just in time to see some fantastic flying by Golden and Dot.ca. They were all over between the Times Square Bldg and Xerox. Golden is doing extremely well with Dot.ca as his teacher.
At one point, both Beauty and Dot.ca attempted a bowing session at the Powers nest box, but alas, Golden had other plans. As soon as his parents went into the nest box, Golden landed on the corner screaming. Dot.ca immediately flew out of the nest box and up to the NE wing ledge on the Times Square Bldg. Beauty will not be bullied by her little boy. She remained at the Powers Bldg with Golden.
After awhile, Dot.ca flew out to the Xerox Bldg and Beauty flew over to the Times Square Bldg and went into the nest box there for some shade. Golden went into the Powers nest box and then up to the roof where he was able to get some shade.
This is where they all were when the watch was ended at 10:00 pm. The heat was rising quickly and we all decided it was time to go.
No Freyja sightings this morning. We'll keep looking for her.
I stopped at ST for a quick look on the way home. Pretty sure it was Beau that I saw attempting to hide from his and Billie's three young ones (verified by Dana). Two of the three juvies were tearing up the sky above, screaming and talon tagging.
Here are some of my favorite pictures from my watch. Enjoy and keep cool!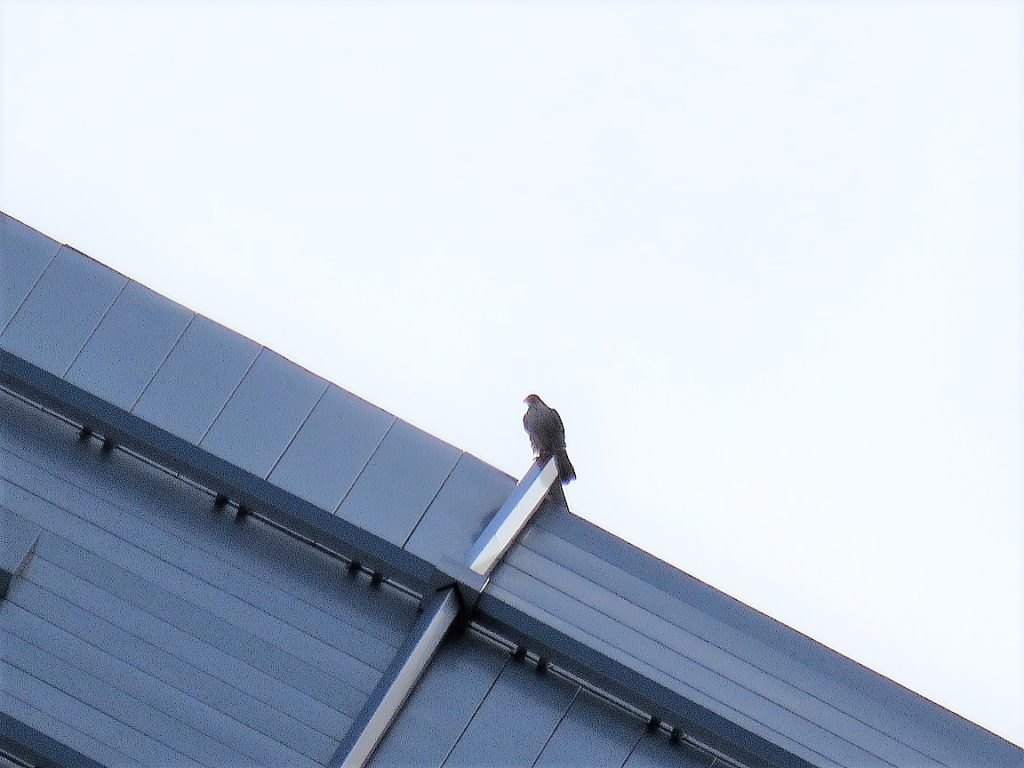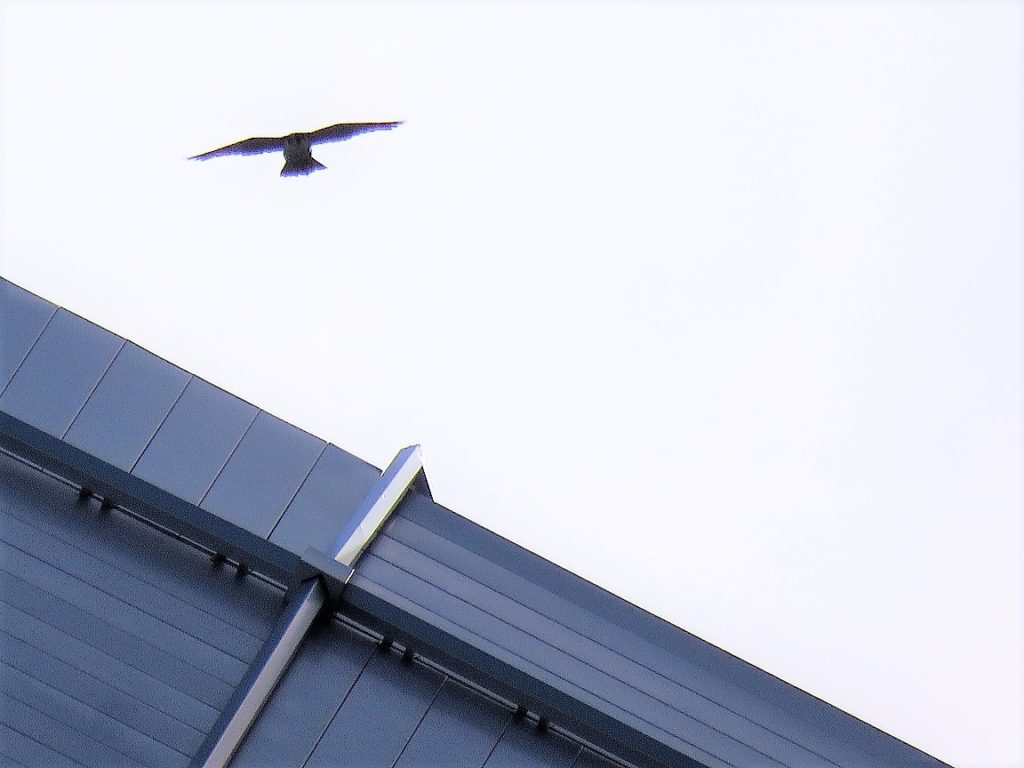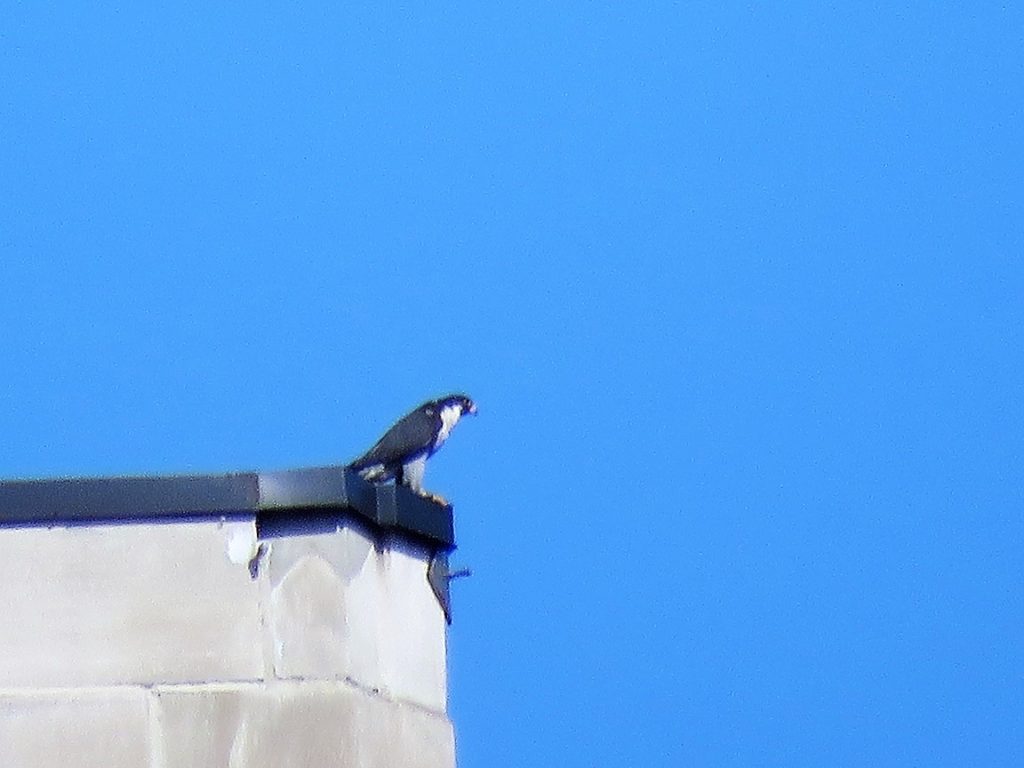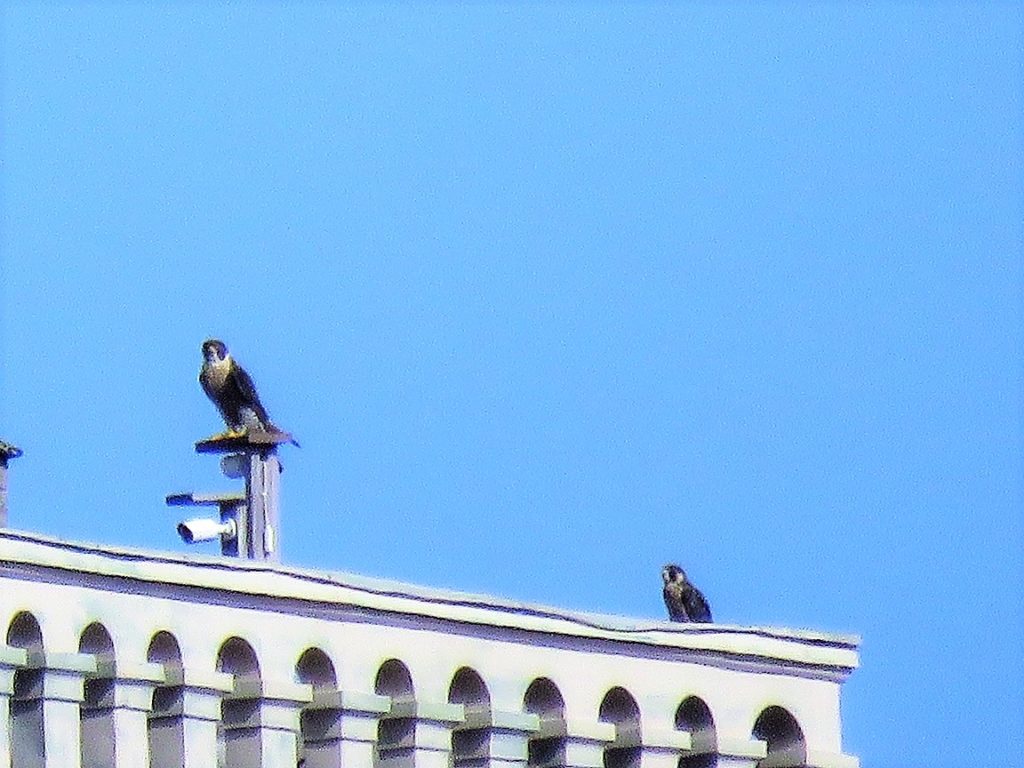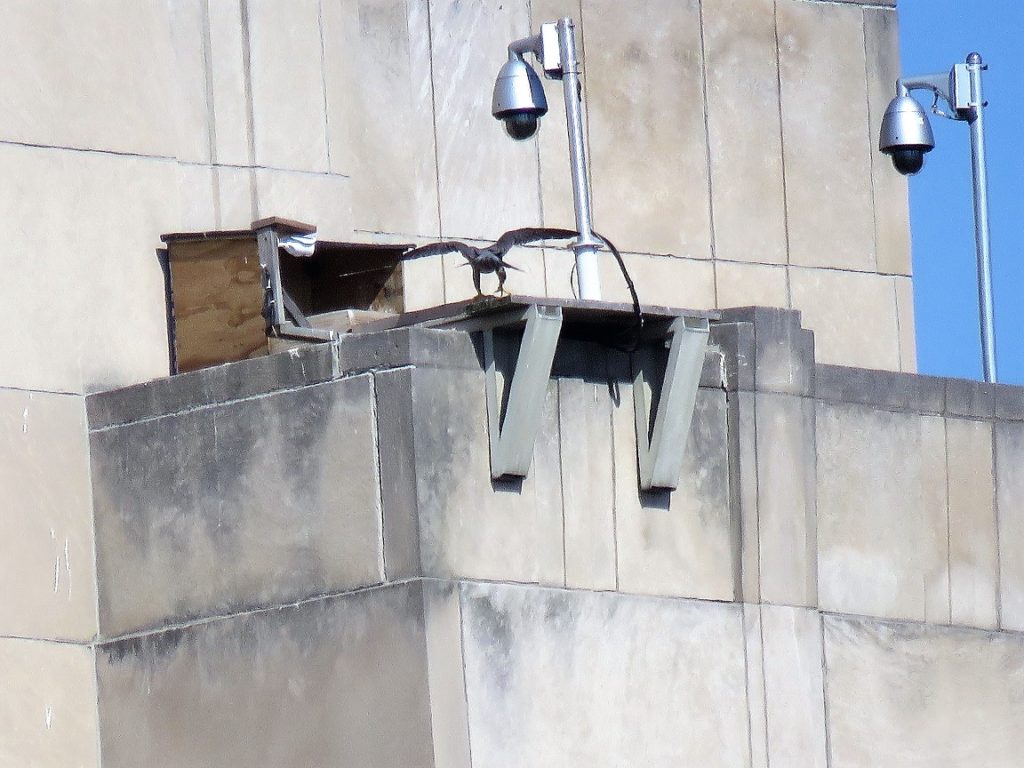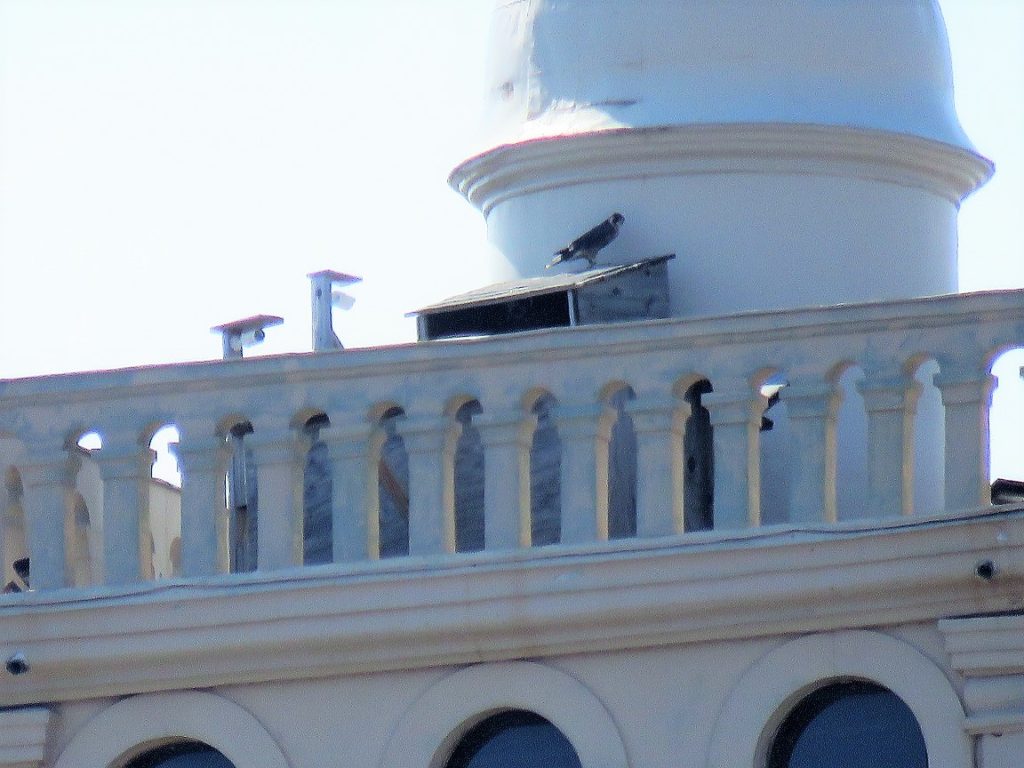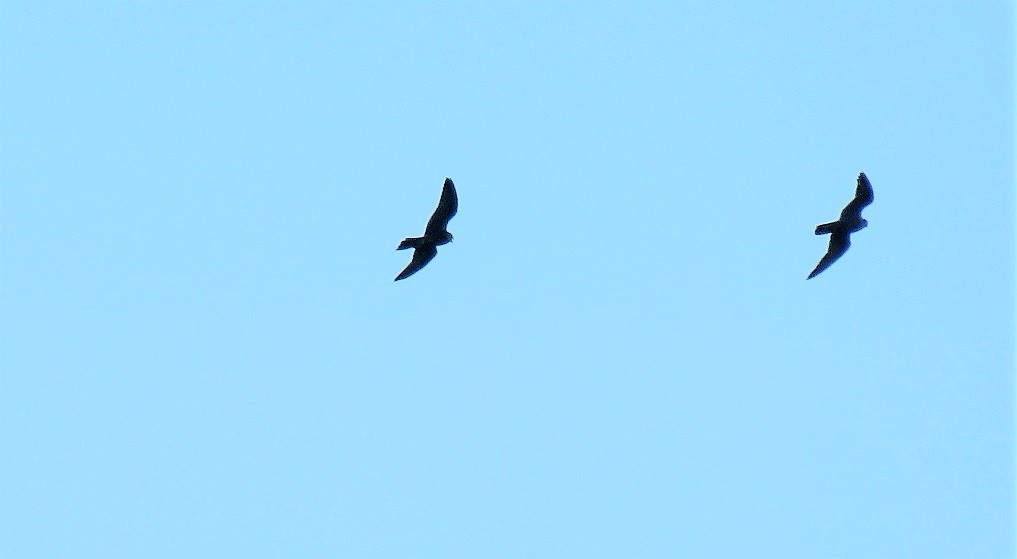 Some pictures from the RFalconcam Cameras.