ROC the Day!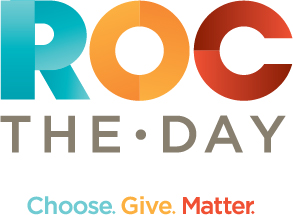 ROC the Day has started!
Rfalconcam has a chance to win $5,000, here's how:
Rochester Area Community Foundation will award a $5,000 prize to local nonprofits in each of these four categories that attract the most "unique" donors (based on billing address) during ROC the Day:
•   Arts & Culture
•   Community Benefit and Economic Development
•   Environment
•   Human Services
Rfalconcam is registered in the Environment category.  So if Rfalconcam has the highest number of unique donors then the Rochester Area Community Foundation will give us $5,000.  The Environment category has under 50 not-for-profits agencies, compare that to the Human Services which has over 300 agencies and the other categories both have over 100 agencies competing for the $5,000.
Being a unique donor means multiple gifts from one donor with one billing address to one organization can be counted only once.  So this is not about how much one gives or how many times, but how many different people give to Rfalconcam.
We know that the Rfalconcam community is unique.  It is consist of many wonderful people.  Now its time for us to show Rochester how unique we are.   If everyone that watches the cameras gave just $5 we could win $5,000!
WOW! WITH YOUR HELP, WE RAISED ALMOST $1,500! YOU FOLKS ARE INCREDIBLE!
We here at Rochester Falconcam are very thankful for all your support throughout the years, especially during this holiday season. Your generosity is so appreciated.
Thank You!!!