Rochester Falcons Beauty & Dot.ca Have Their First Hatch! 5/1/20
Happy first day of May! We are very happy to announce the arrival of Beauty and Dot.ca's first eyas at 6:11 pm.
To see the larger version of the pictures, please click on them.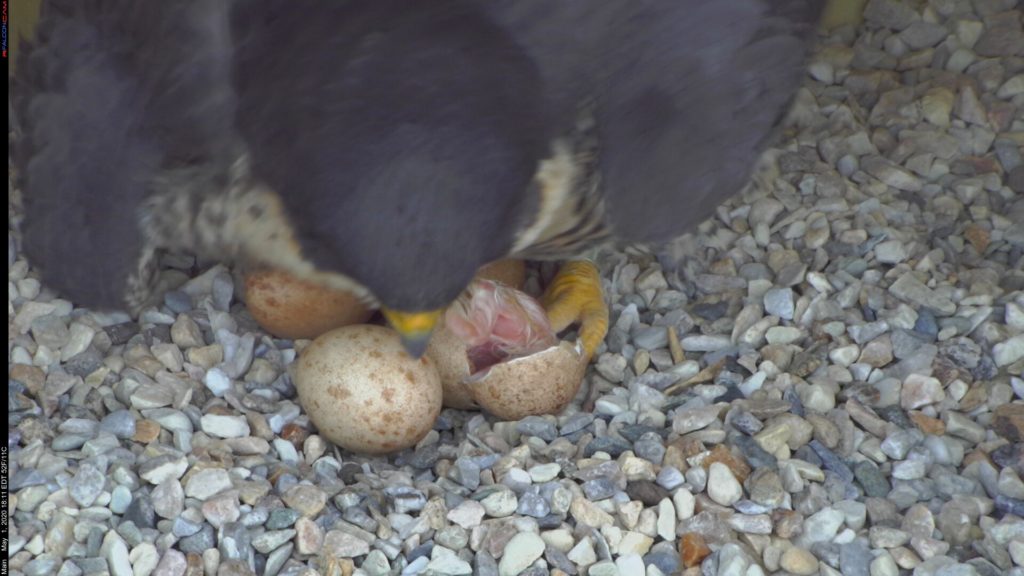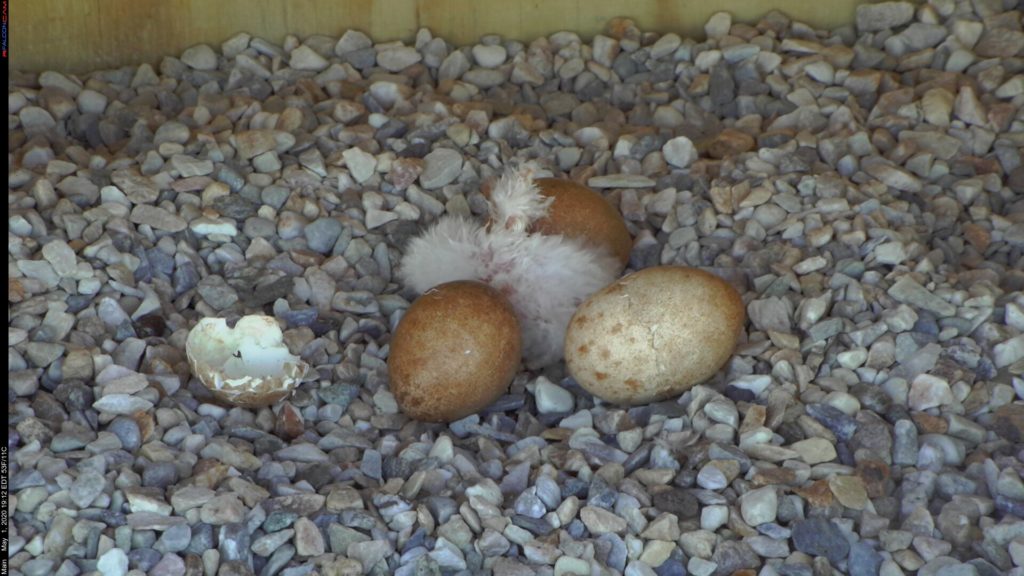 It wasn't long before Dot.ca arrived to check out the new arrival.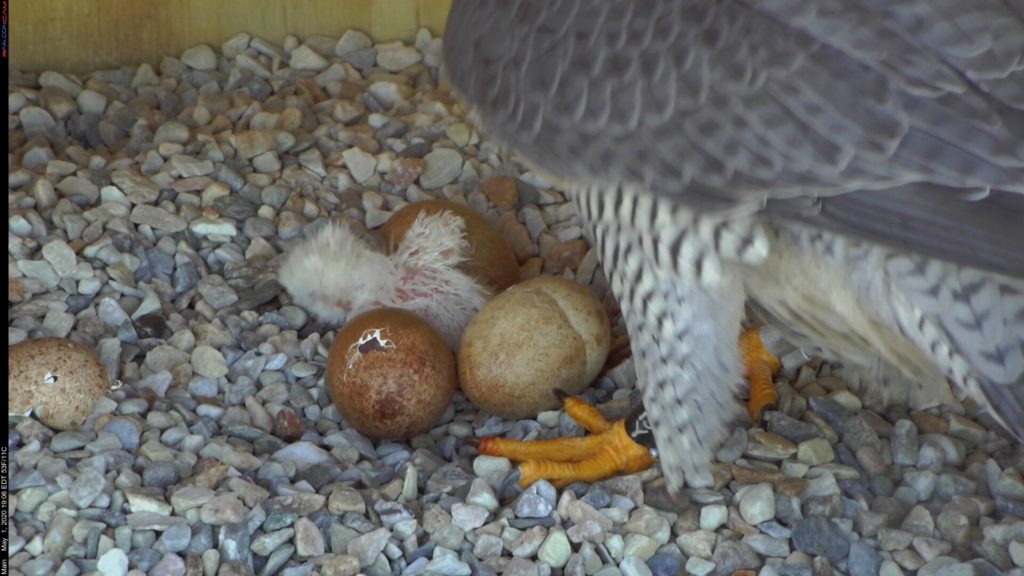 As you can see in the picture above, there is a pip (small hole) in the darker egg. It won't be long before the first eyas is joined by his/her siblings.
Be sure to check out our streaming video! Enjoy!