Our 2nd Eyas Arrived Late Last Night – 5/1/20
On line watchers witnessed a half shell pop out from under Beauty around 9:12 pm last night. It wasn't until 11:19 pm that we had a good view of the 2nd eyas.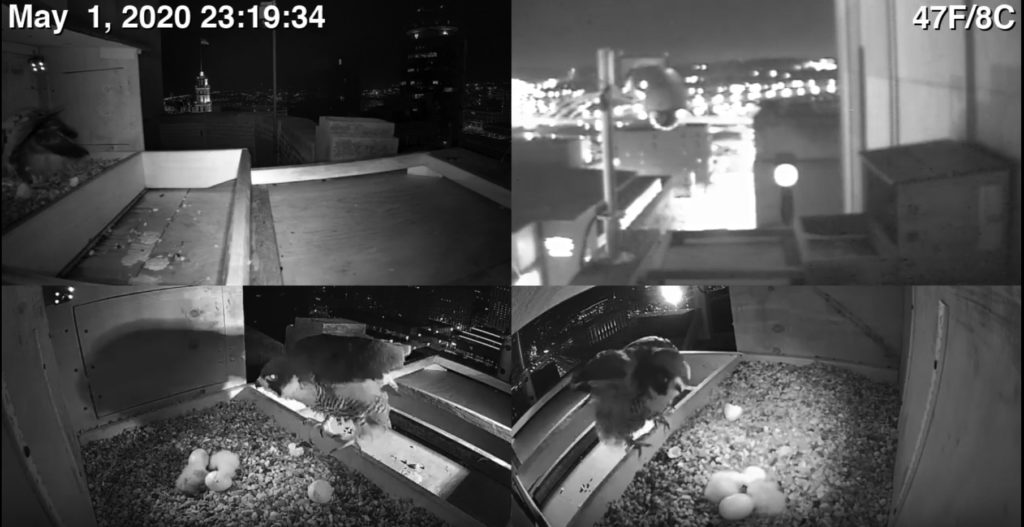 Early this morning we had some wonderful views of both eyases during a tandem feeding by Beauty and Dot.ca!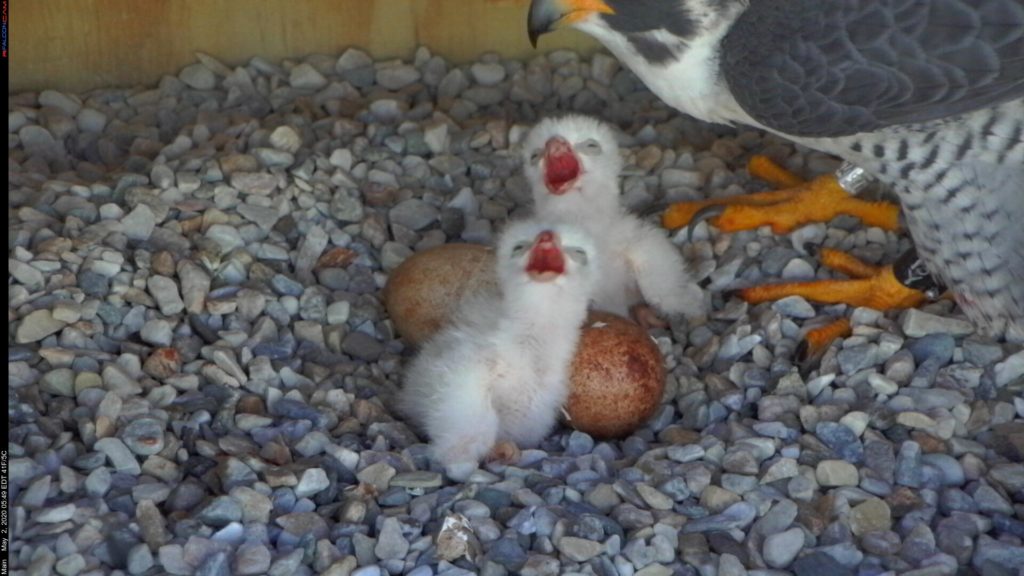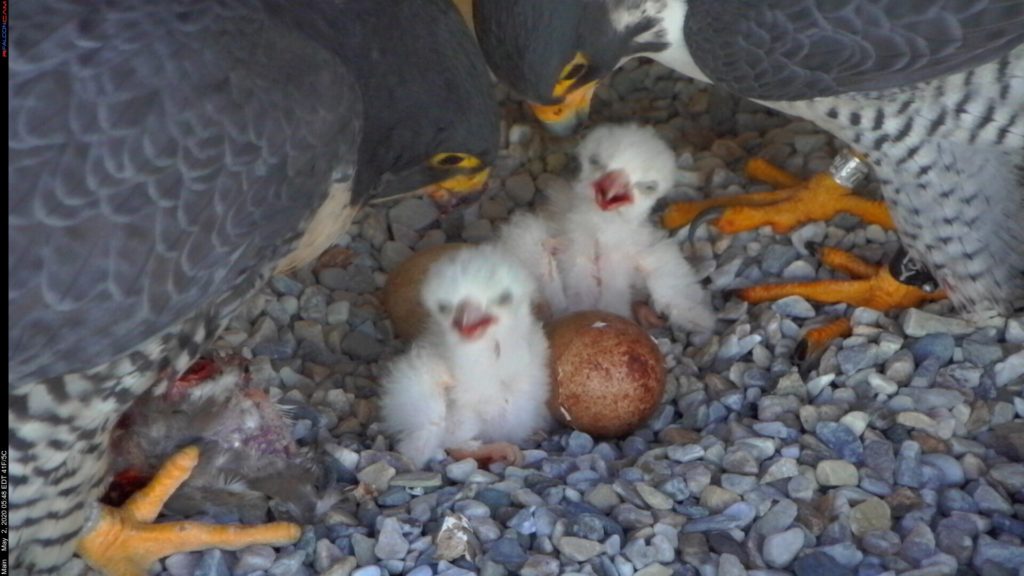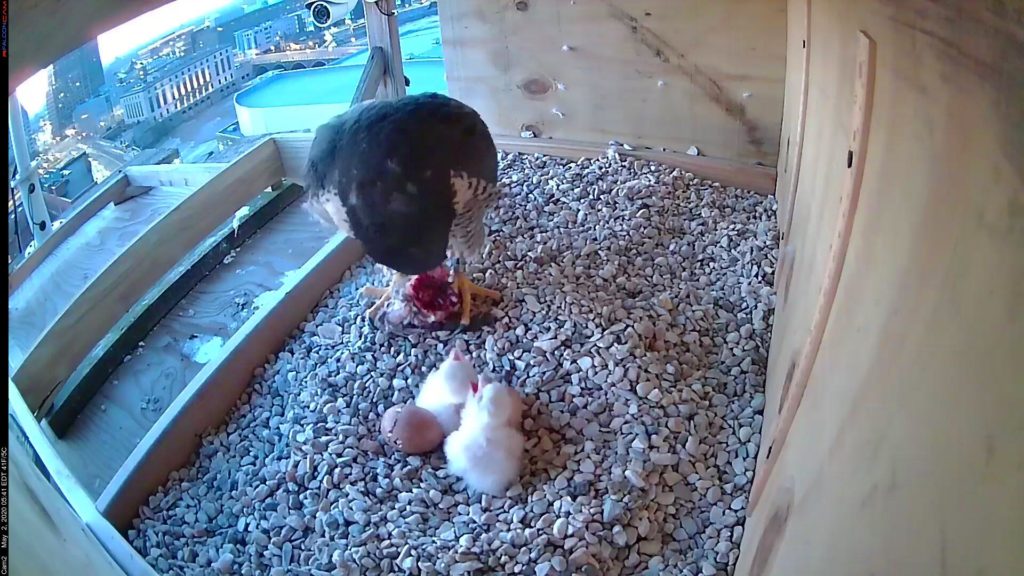 Sometime today, we should have a 3rd hatch and hopefully, soon after that, a 4th.
Stay tuned to our streaming video to watch for the new arrivals!