First Hatch for Rochester Falcons Beauty & Dot.ca!
Our first eyas arrived at approximately 9:19 pm this evening (5/10/21). Beauty has been very protective of her new arrival and has yet to allow our cameras to catch a picture of the little one. We'll share pictures when they are available.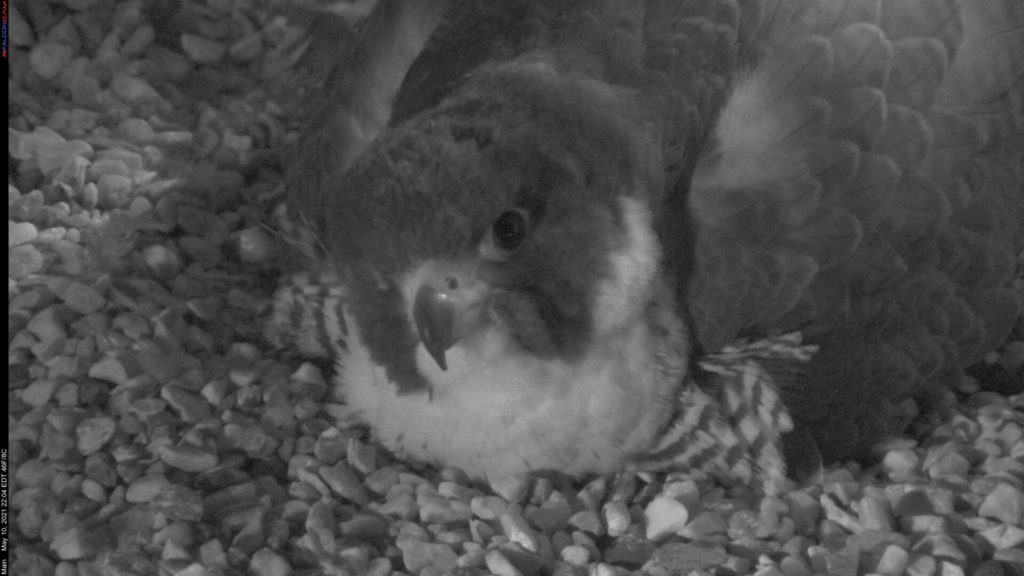 Here's a picture from earlier showing a pip (small hole) in the egg. You can see the eyases beak!