The Loss of Our Beauty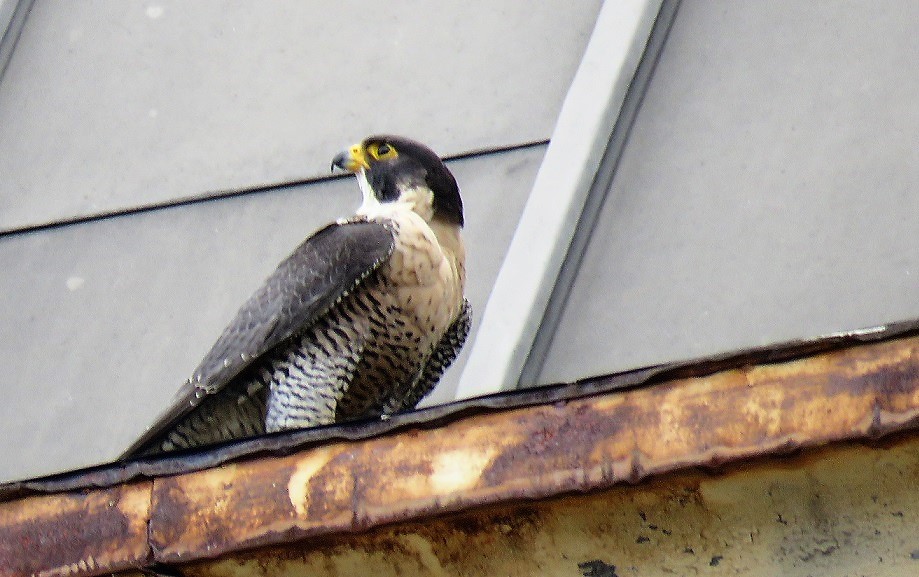 It is with a very heavy heart that we must report that Beauty has passed away overnight. Last night she laid down on the platform in front of the Powers nest box, by early morning, she died.
Beauty was 15 years old, which is a very long life for a Peregrine Falcon in the wild. She raised many young over her years in Rochester, NY.
Her long time mate Dot.ca did not return this year. No battles were witnessed, so we may never know what happened to him.
UT, an unbanded tiercel, arrived and both he and Beauty bonded and were seen together over the past couple months.
We were very hopeful that Beauty would raise a family this year.
The DEC will be notified. If we learn anything, we will let you know.