Happy Hatch Day for the Rochester Falcons!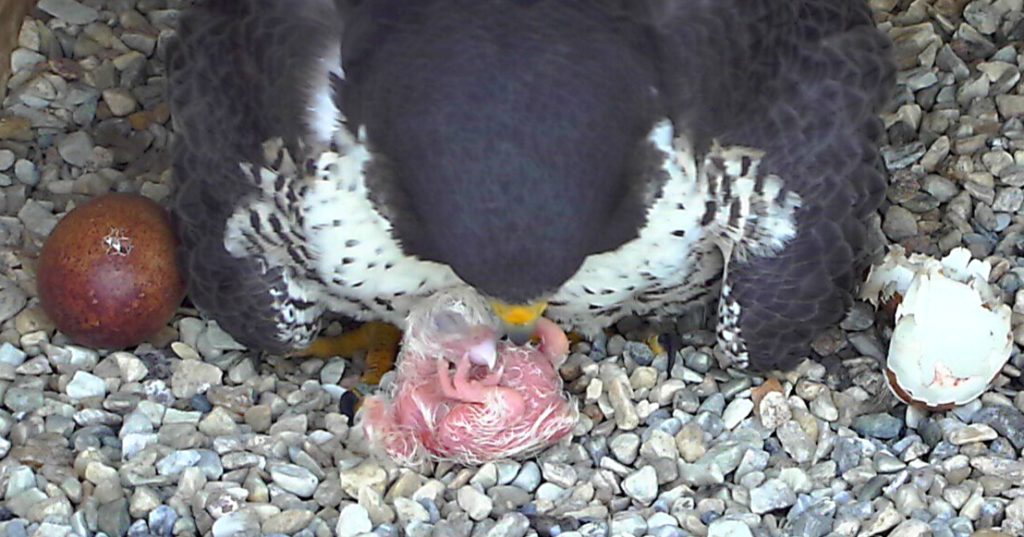 We are so very happy to announce the arrival of our first eyas early this morning at 6:03 am. While most of us were sleeping, this little one was fighting to break free under the watchful eye of momma, Nova.
As you can see in the picture above, there is a pip in the egg next Nova. So it shouldn't be long before the arrival of a second eyas.
We're still waiting for Neander to get his first look.
Stay tuned for news of new arrivals!