Fly Free Dot.ca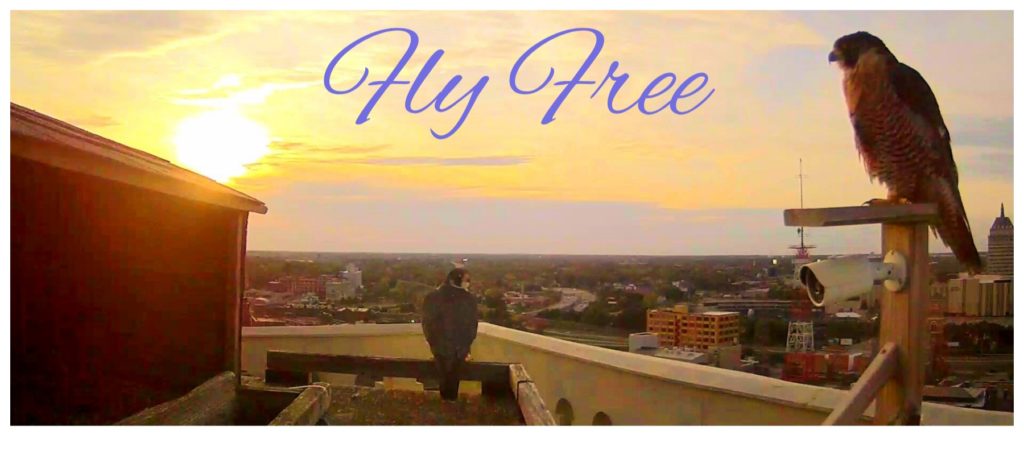 We finally have closure for our loss of Dot.ca.
This morning we received an email from Neal, a Rochester Firefighter. While on a 911 call at the old Rochester Riverside Hotel (it was the Radisson Hotel before that), he and his partner found a deceased Peregrine Falcon.
Our contact at the DEC, Amy Mahar, was notified and she came to Rochester this afternoon. She was able to verify that the deceased falcon was Dot.ca, Black Band/13 over Y. It looked like he collided with the building and died instantly.
Dot.ca was an awesome dad. He loved his eyases and after a rocky start, became a devoted mate to Beauty. He did not abandon her.
Fly Free Dot.ca! We have no doubt that you and Beauty are together again watching the sunset.