And Then There Were Three! Nova Laid Her 3rd Egg This Afternoon!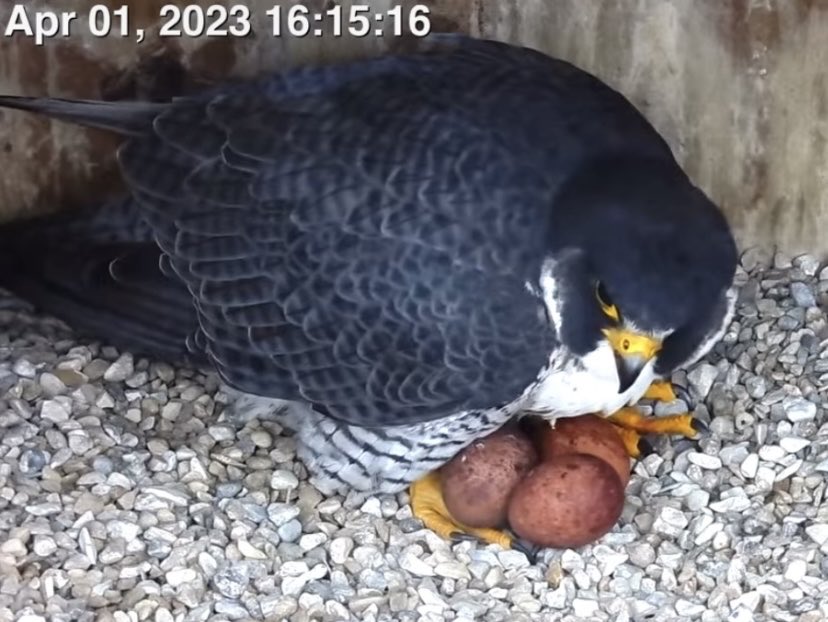 While the Rochester area was under a Severe Thunderstorm Warning, Nova was busy laying her 3rd egg. Thankfully, the Tstorm stayed south of us, and the egg arrived safely in the Times Square Bldg nest box at approximately 4:12 pm.
The hours between Nova's eggs has definitely changed this year. So, there's no way to know when and if she might lay a 4th egg. We'll definitely be keeping a close eye on the situation.