Mariah Makes it Five!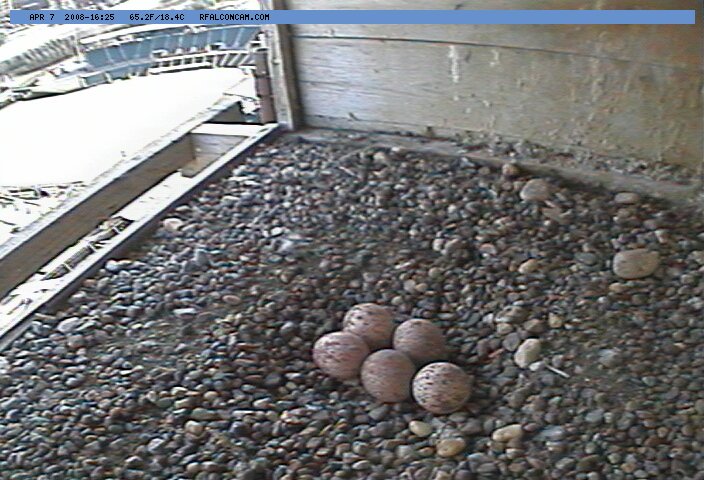 We suspected that Mariah had laid a fifth egg earlier today, but she and Kaver have been keeping the eggs covered pretty much non-stop, so here's one of the first views of all five eggs! The last couple of days have seen Mariah and Kaver spending most of their time on the eggs, so it's reasonable to assume that egg laying may be over and brooding has commenced! Of course, Mariah likes to surprise us so remember to expect the unexpected!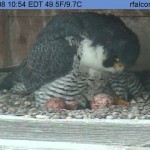 It looks like Mariah laid her fifth egg between 10:53 and 10:55AM. That makes it just a hair over 57 hours since egg#4. In this picture (click for a bigger image) the egg at the left looks darker than the others. That's usually an indication of a newly laid egg. From looking at the camera images, it appears that she spent a little time rearranging them, then covered them up again without ever giving us a clear look at all five until this afternoon.
-Jess