Thursday Morning/Afternoon Fledge Watch – 6/18/20
By Rochester Falcon Watcher Carol P.
Watchers During my Watch: Dana, Kathy O, Larry O and Carol P.
Weather: Another beautiful day in the 80's. It's definitely warming up and humidity is rising.
I started my watch a little after 6:00 am and ended it around 1:00 pm today.
When I first arrived, I didn't hear or see any falcons. The search was on. I noticed movements on the backside of the Times Square Bldg (TSB). It was Geraki playing on what we call the "jungle gym". I could see her yellow feet.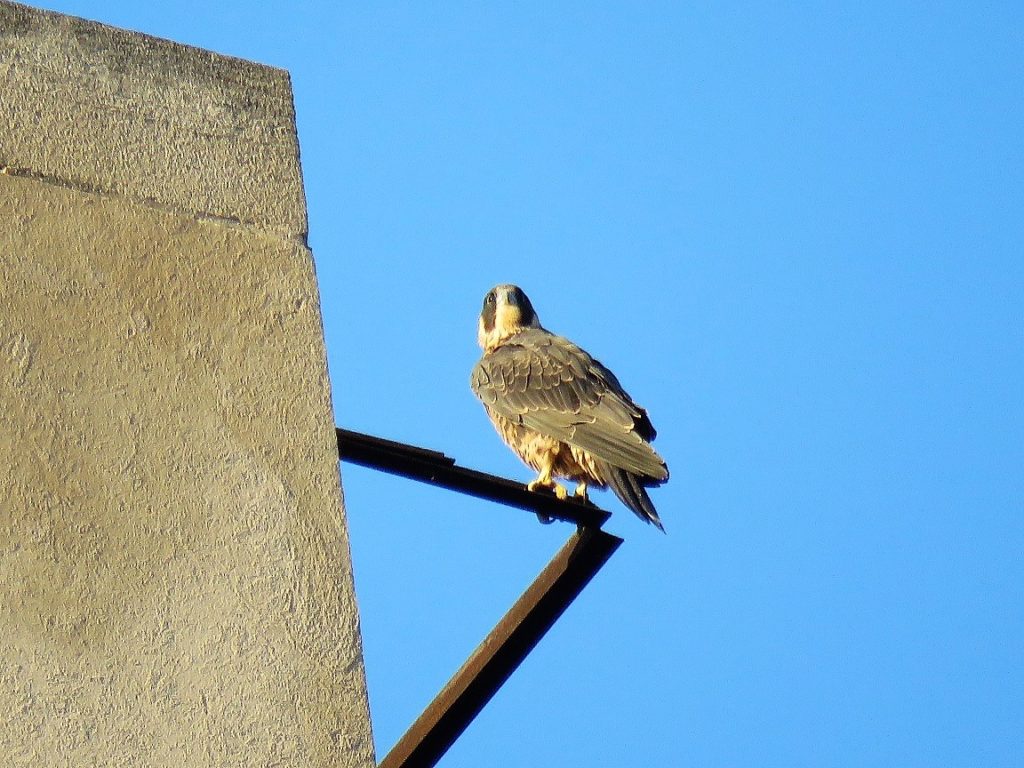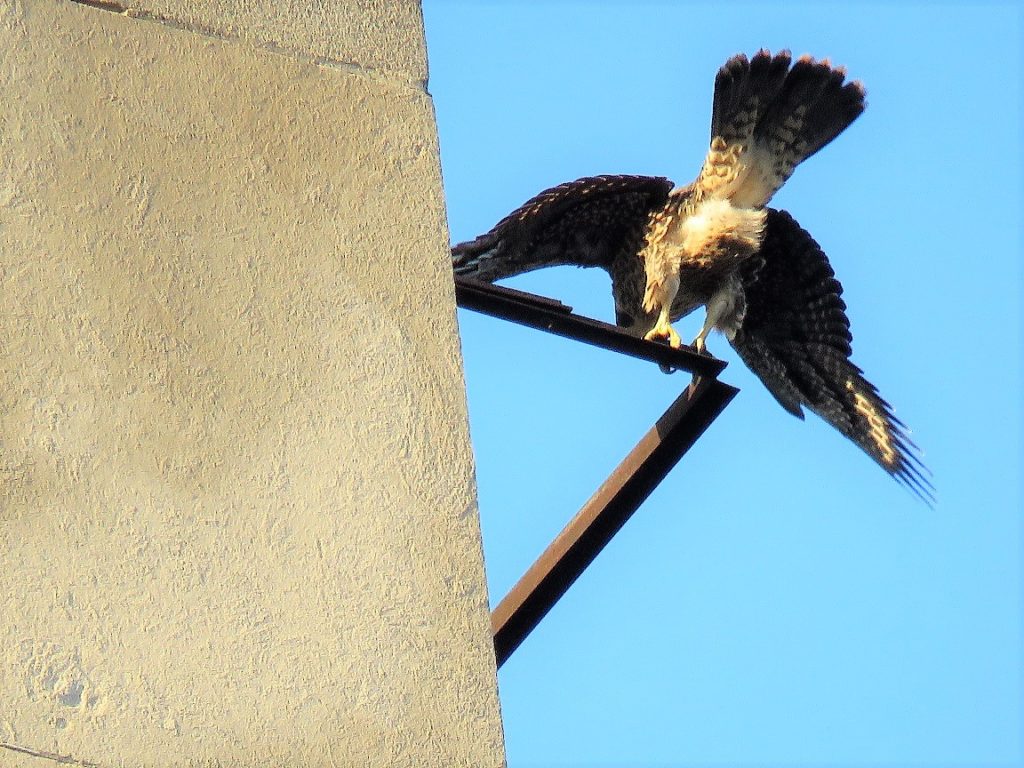 Dana arrived and we saw both Beauty and Dot.ca.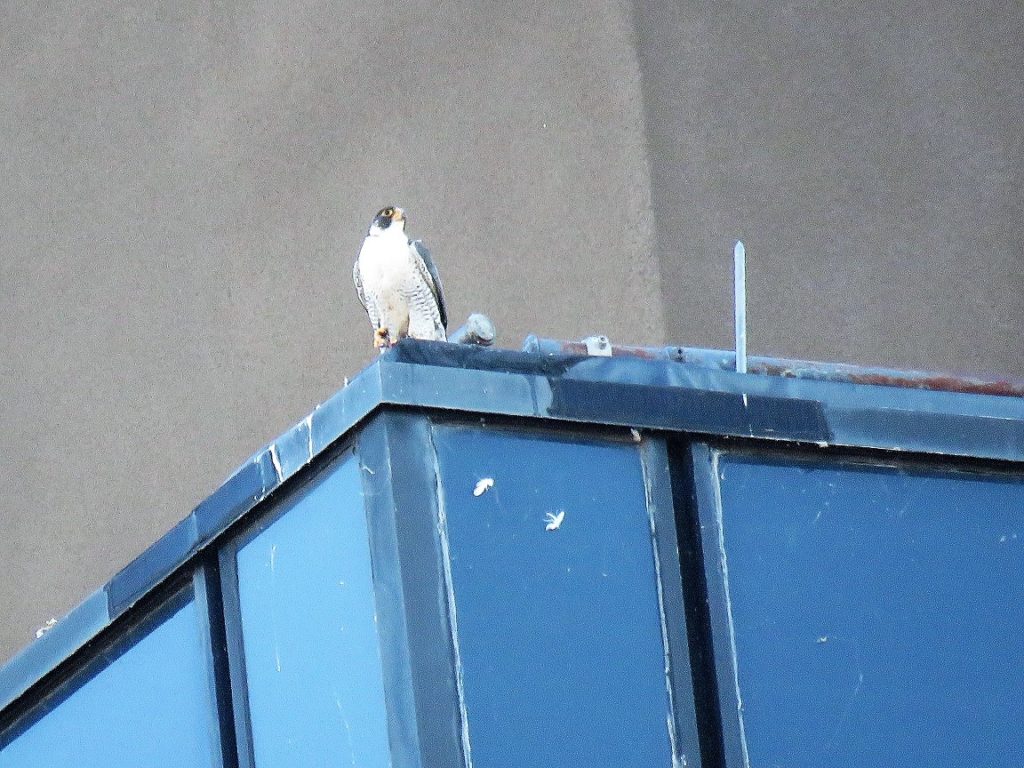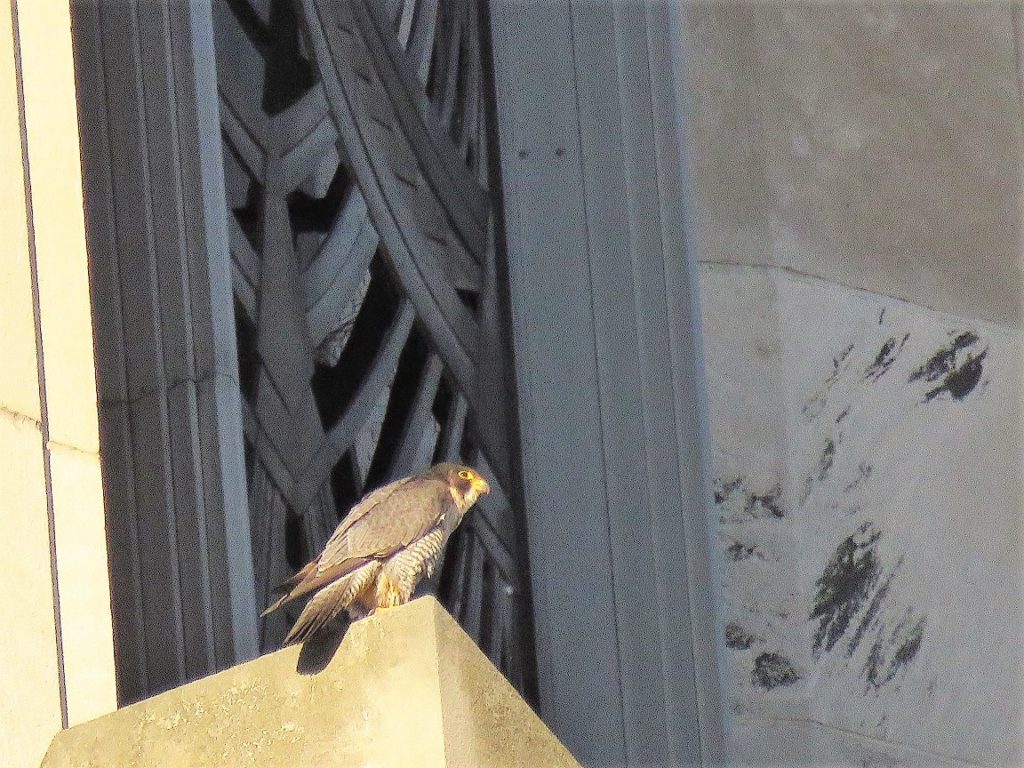 Next, we could see a juvie up on the Cross Rds Bldg. It was Hope.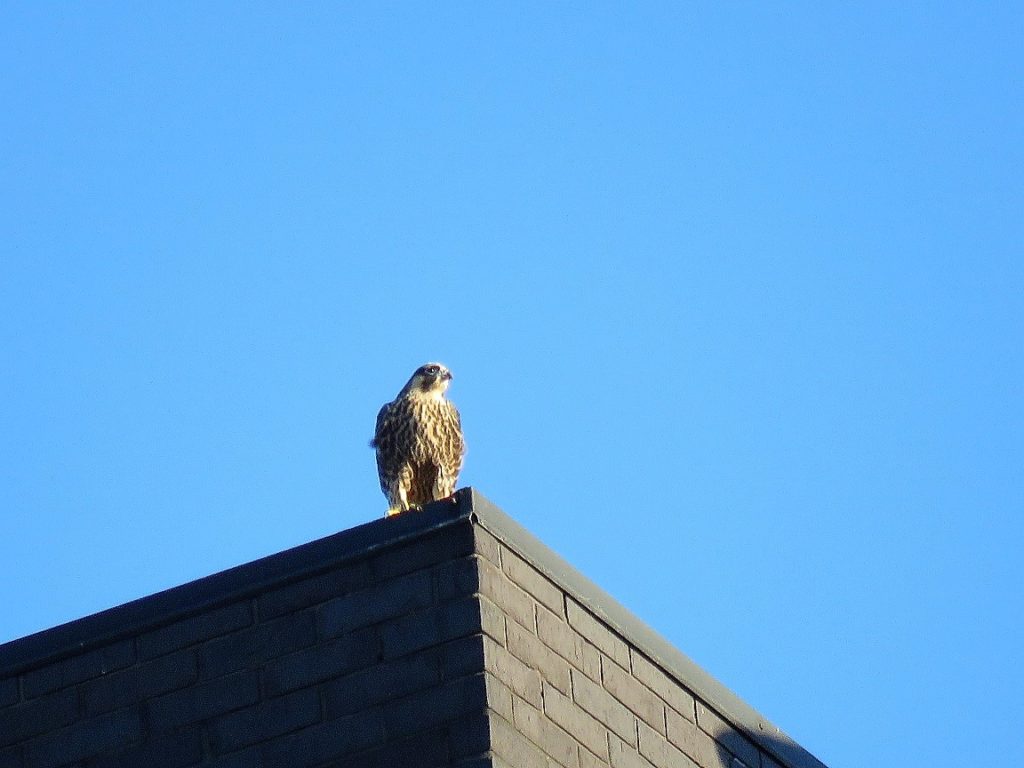 Roc was next. He was up on Cross Rds with Hope.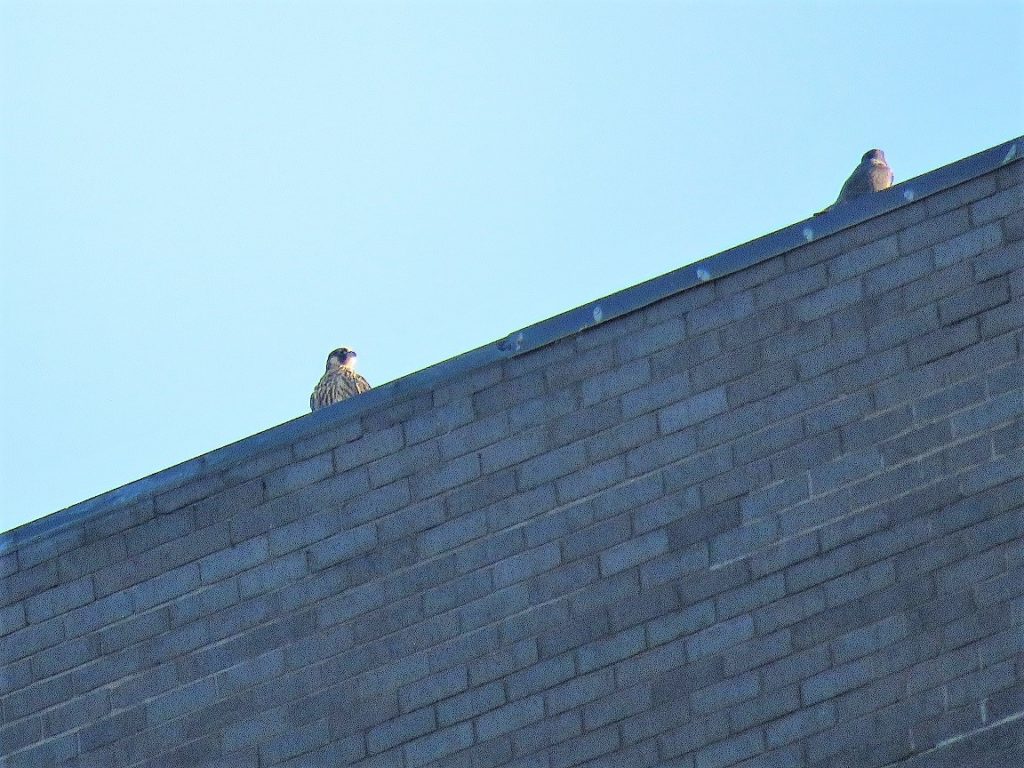 It always makes the watchers happy to see all five Rochester Falcons!
Kathy O and Larry O arrived and we settled in for the morning fledge watch. Hope made a nice flight over to the Times Square Bldg and tried to land on the NW wing ledge, but she missed and ended up on the SE parapet. She tried again later and had a perfect landing up there.
Geraki pretty much rested on the north side of the lower section of the Times Square Bldg during our watch. She had done a lot of flying yesterday.
Our highlight with Roc was when he flew off of the Cross Rds Bldg and chased a pigeon across the parking lot in front of us. He missed, but his chase technique was awesome!
Here are some of my favorite pics from today's watch. Enjoy!