As We Wait for Beauty & Dot.ca's First Egg of 2021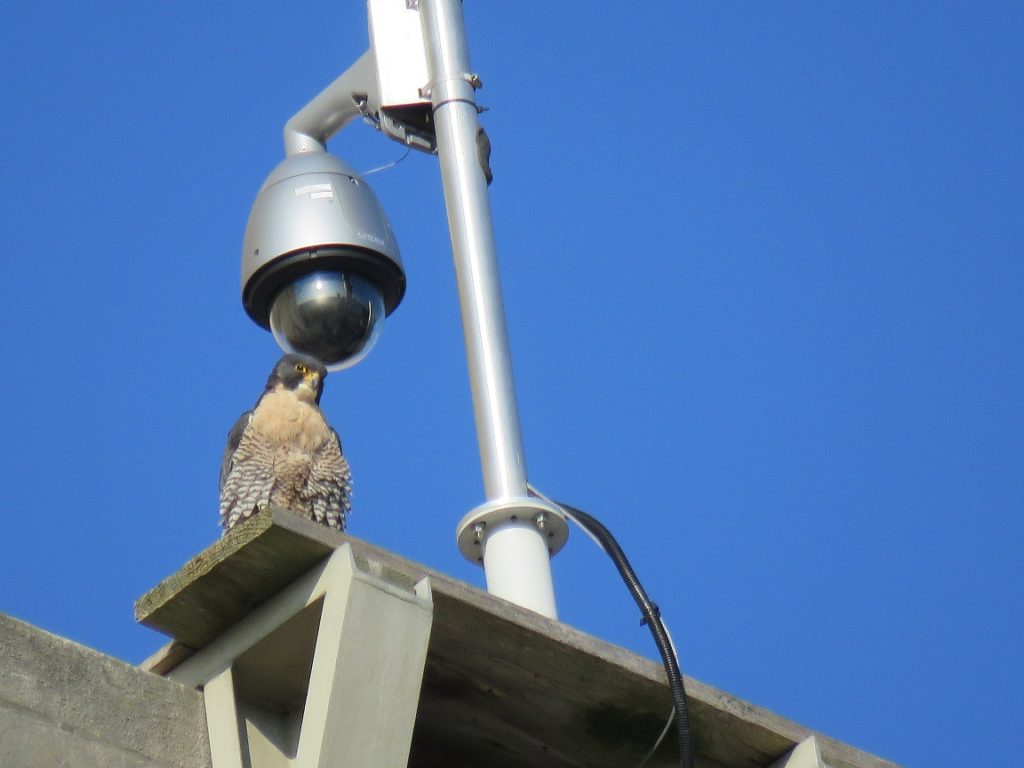 It's been a long Winter, which seemed even longer with the Covid situation. I don't know about you, but we here at the Rochester Falconcam are ready for Spring and warmer weather!
After a successful 2020, with three young falcons (Roc, Geraki & Hope) well on their way, the Rochester Falcon Watchers have been out and about, keeping an eye on our downtown pair, Beauty & Dot.ca (DC). There have been many reports and sightings of our dynamic duo hanging out close to their Times Square Bldg nest box. In fact, if all goes well, we should see an egg there very soon.
Over the Winter, the falcon watchers have seen a juvie hanging out along Lake Ontario. Due to size, we believe it's a female and she has eyebrows like our Hope. Without bands, it is impossible to positively ID this falcon. Due to Covid, none of our young were banded by the DEC last year.
We've also been keeping an eye on our other pair, Billie and Beau at ST. They have also been seen together recently by watchers checking out the area. Beau is an unbanded tiercel (male) and Billie is the granddaughter of Mariah and Kaver.
So, while we wait for Beauty to lay her first egg, we all hope that you are doing well and that you will join us for the 2021 Rochester Falcon season!