Wednesday, July 22nd, 2009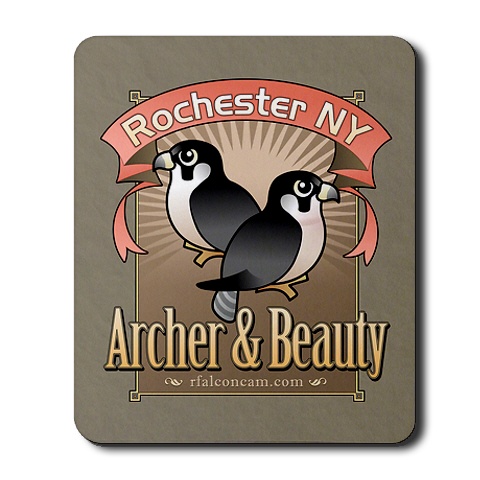 Our friends at Birdorable have released a unique design to honor Rochester's newest Peregrine pair, Archer and Beauty! Their stylized bird prints are a big hit, and we really like the vintage look that Birdorable came up with for Archer and Beauty. Beauty's image even features her hallmark darker salmon breast coloring.
The design is available on a variety of merchandise including clothes, hats and items for home and office. Birdorable designs make great gifts, and they're perfect for everyday use too. We're grateful to Amy and Arthur at Birdorable for their continuing partnership with the Rochester Falconcam. Best of all, a portion of the proceeds from sales of all their Falconcam-themed merchandise supports our program.
Order your Archer and Beauty Birdorable items today. It's a great way to welcome these new falcons to Rochester!