October 20th, 2016
By Rochester Falcon Watcher Carol P.
Here I am catching up again and sharing some pictures I've taken over the past week while out looking for falcons.  :)
Things have been pretty quiet in the Rochester Falcon world.  Just how we watchers like it!
Some watchers have been out and about and keeping an eye on things.  So far all has been peaceful and quiet.
Be sure to click on any pictures you would like to see larger.  There are some showing Genesee's world.  Enjoy!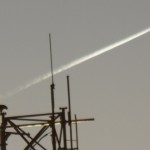 <— Genesee and the Jet . - 10/14/16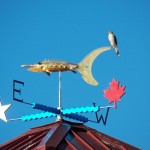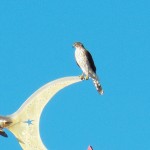 <— Juvie Coopers Hawk hanging out with Genesee in Charlotte. - 10/14/16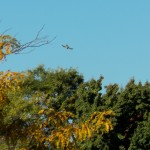 <— Genesee hunting over the trees near the beach. - 10/14/16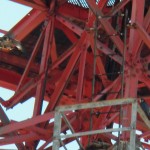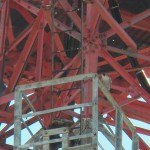 <— Beauty and Dot.ca on Frontier Comm Tower. 10/15/16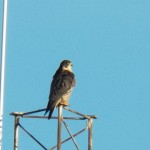 <— Genesee on Shumway antenna. - 10/15/16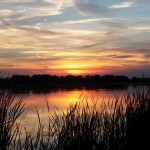 <— Sunset on Buck Pond. Love the sunsets here! - 10/15/16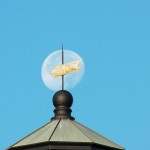 <— Moon Over Charlotte Lighthouse. 10/18/16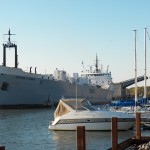 <— Stephen B. Roman with O'Rourke Bridge raised in the background. - 10/18/16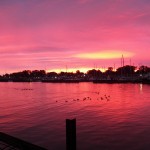 <— Red Sky in the Morning Over Summerville. - 10/20/16